If you are filled with wanderlust but have a disability, planning a trip abroad can be a time consuming and frustrating task. For those who prefer luxury travel, specifically, the market still lags in resources that cater to the disabled traveller. Things are slowly starting to move in the right direction however, with more and more travel companies creating itineraries with enhanced accessibility in mind. While the prospect of putting together an independent trip can feel daunting, there are now operators who are looking forward to make sure anyone can take their dream trip, regardless of ability. Whether you want to escape to the bush lands of Africa for a safari or go snorkelling at the Great Barrier Reef, a luxurious trip of a lifetime is waiting for you to take the chance.
Here are three of the most exciting trips around the world that have both the luxury seeker and disabled traveller in mind.
Safari trip to see the Big 5
Most people don't think of Africa as the most disabled friendly of travel destinations. But before you give up on that dream of seeing the Big 5 (lions, elephants, leopards, rhinos and buffalo) in their natural habitat you should know that a luxury safari company is out to change the realm of possibilities.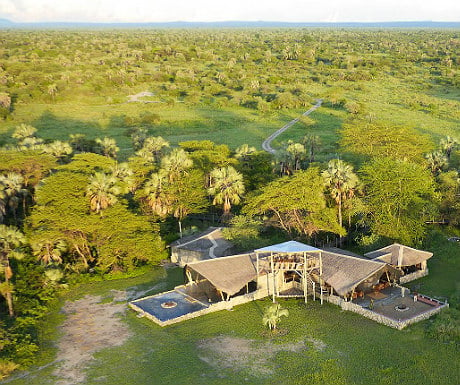 Extraordinary Journeys offers safaris to those who have limited mobility, from wheelchair friendly lodging to specially equipped safari vehicles with electric lifts and locking features. As a leader of inclusive tourism in Africa, Extraordinary Journeys works to ensure that travellers can experience luxury camping and safaris regardless of their mobility, visual or hearing impairment, or dialysis needs. Their limited mobility tours will take you through the grasslands of Botswana to some of Africa's most enticing national parks, while you dine on exquisite food and rest in tents and lodgings fit for a king.
Snorkelling at the Great Barrier Reef
Most travellers have Australia's world famous Great Barrier Reef at the top of their bucket list. Floating above this unique ecosystem, you can see some of the most interesting marine life in the world and explore the gorgeous blue waters in a way most people only dream about. Twenty years ago travellers with disabilities would have been confined to the yacht, experiencing this majestic wonder only through the tales of other passengers or from a screen.
Thankfully the dark ages of travel are all but vanished, and these days there are several companies who specialize in getting anyone and everyone's feet wet. Quicksilver Cruises, for example, offers luxurious cruises to the Great Barrier Reef on their state of the art, disabled friendly, vessels. The company has an innovative water powered lift that enables wheelchair users to gain access to the water, where they can then snorkel at their own pace. In addition to snorkelling you have access to an underwater observatory and tropical dining, providing you with the ultimate trip on a sleek and modern catamaran.
Egyptian Nile cruise
Always dreamt of seeing the Pyramids of Giza but didn't take Egypt as an especially disabled friendly hotspot? How wrong you were. There are a plethora of incredible luxury travel operators who cater to those who have mobility issues, or who have a visual or hearing impairment.
The Egyptian Nile cruise is especially popular, as there are several wheelchair accessible tours lead throughout the year. These tours take disabled travellers on a once in a lifetime journey into the incredible past of Egyptian history.
Every segment of the tour is planned with the passengers in mind, ensuring that everyone has full-access to Egypt's most famous sites. Your Egypt Tours picks up passengers from the airport by private van, whisking them away to their five star wheelchair room in Cairo. After you go on a whirlwind tour of the pyramids, you are flown out to the five star luxury cruise ship specifically for disabled travellers, where you will continue on exploring Egypt in style. An Egyptian Nile cruise is one of the most luxurious trips on the planet, and possibly one of the most disabled friendly as well.
Round-up
There has never been a better time to experience luxury travel for those with disabilities. As the world gets smaller, travel companies and destinations are learning that they need to provide access for all and that is exactly what they are doing.
For the best experience, be sure to thoroughly research your destination and clearly explain your needs to the operator, hotel, and airport where you will arrive. Most luxury travel companies will be willing to take care of these details for you. While there is lots of room for improvement, even in the most disabled friendly destinations, the world is now opening up to anyone who is willing to take the plunge.