The snow-white sands and sparkling blue oceans of the Caribbean can sometimes seem less than appealing for those who find rum, paddling and endless sunbathing a little dull. But don't be fooled! Those picture-perfect backdrops hide plenty of entertainment for the more actively-minded, including some of the best cycling routes you're ever likely to find. Your pedal-powered commute might be all waterproof leggings and hi-vis fleeces, but you can leave all that behind and steer your bike off into the sunset with these three bike rides through paradise.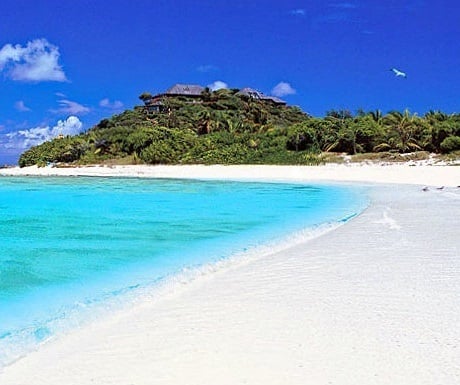 Barbados
Perhaps not the most obvious place to start, the scenery in Barbados more than makes up for the occasionally challenging condition of the roads. It's also worth noting that both racing and mountain biking are extremely popular national pastimes, so although there hasn't yet been a Bajan Olympic medallist or Tour de France contender, things might not stay that way for long.
On the northern coast, take in the beautiful sea views over Animal Flower Cave, or head south to cycle through historic Speightstown – stopping off for an ice cream on the way, of course.
St. Lucia
Surrounded by crystal clear waters, it's hardly surprising that many people choose to stick to St Lucia's coastlines and explore the island solely by boat. Not a bad plan, but if you're up to the challenge jungle biking is a far more exciting way to discover the untamed sprawl that lies at the beautiful heart of the isle. Bike St. Lucia, based in the Anse Mamim Plantation, provides training for newcomers to off-road cycling as well as brutal uphill routes like the Tinker's Trail that will even push experts to the limits. Whether you opt for a gentle ride or a punishing adventure, you'll constantly be surrounded by the kind of scenery you'll have only ever seen on nature documentaries.
Antigua
At just over 108 square miles, Antigua is small enough that the whole island can be comfortably explored on a bike. It's certainly something I'd recommend, and the warm winds and beautiful coastlines don't hurt as you become better acquainted with this jewel in the Caribbean sea. You can restrict your cycling to day trips down to the beach, or set off up the Valley Road to cross into St Johns and admire the view across the beautiful Green Bay if you're feeling a little more energetic.
Oliver Bell is Co-Founder and Managing Director at Simply Chateau Ltd.