Westminster, known as the home of Big Ben and Buckingham Palace, is lined with luxury hotels and restaurants, amazing parks and interesting tourist attractions. With plenty of green spaces and history around every corner, it's a great place for families of all ages. If you're looking for inspiration of what to do, read on for our 9 ideas for families.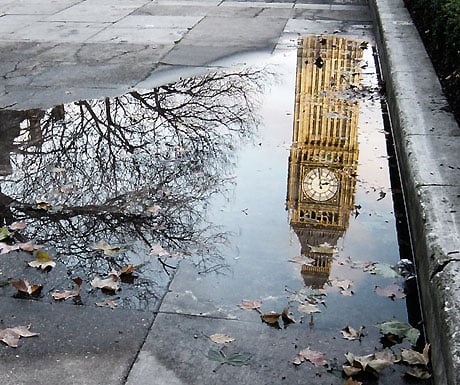 Park life
Take a walk to Buckingham Palace through Green Park, perhaps feed the ducks in St. James's, or wander a little further to circle the Serpentine in Hyde Park. The Diana Princess of Wales Memorial Walk is a seven mile long walk through St. James's Park. Marked out by 90 plaques set in the ground, the kids will love looking for them and the route will take you past views of famous buildings and locations associated with the Princess during her life.
This is absolutely perfect for a rainy day – just don't tell the kids this is a museum! Slip down the stairs into this once secret bunker and you'll walk through the narrow corridors that were once set up as the nerve centre of Britain's war effort. Half of the museum is set up to look exactly as it would have done during World War II, with maps on the wall and everyday items on the tables. The other half is an interactive museum all about Sir Winston Churchill and his life. Kids will love all the touchscreens and multimedia exhibits.
On the South Bank, set within the lovely building of County Hall, the London Aquarium is a fascinating place to spend a few hours. Again – it's ideal if the weather isn't on your side. You'll see penguins, sharks and a multitude of sea life over the three floors. The glass walkway through the shark's aquarium is brilliant.
So much more interesting than most churches, Westminster Abbey has been the centre of London history for centuries. Most recently, William and Kate walked down the aisle here, but children and adults alike will enjoy seeking out the famous names upon the memorial stones scattered around the church.
This has become a modern must-see. The view from the top is unrivalled and you can play with the touchscreen tablets in your capsule to find out more about the sights. A new addition, included in the standard ticket price, is a 4D cinema experience, which shows you the first ever 3D aerial footage of London and a bird's eye view of the New Year's Eve fireworks display.
This famous sight is definitely something to put on the list if you're going to be in London. Note that it takes place daily at 11.30am during the summer, but only every other day in the winter. Get there early to secure a good viewing point and the children will love the costumes, the pomp and ceremony.
This amazing zoo is a fantastic setting in Westminster, on the edge of Regent's Park. If you have time after seeing all the animals, take a walk up nearby Primrose Hill to a wonderful (and free!) view over London.
This great venue always has loads going on within its walls. In winter, the ice rink takes centre stage, and in summer, water fountains grace the large courtyard. Keep an eye out for what's on there during your stay – you might have the chance to catch a music concert or watch an outdoor film screening.
Wander the South Bank
This is a lovely promenade for a wander beside the river and there are always loads of performers and musicians touting for business. Children love the acrobats and magicians and you'll find it hard to pull them away! On a summer's day, stop by the Juppe Hein Appearing Rooms where walls of water rise and fall, begging for playful visitors to dart amongst them.
Stuart Leckie is Director of Sales & Marketing at St. Ermin's Hotel.
If you would like to be a guest blogger on A Luxury Travel Blog in order to raise your profile, please contact us.