The days of Vietnam's war torn asceticism truly belong in the last millennium, for never has there been a better time to visit this vibrant country and indulge your taste buds in its staggering 500 traditional dishes. With the economy soaring, its crumbling old quarters are now crammed with fine restaurants and globally respected chefs. Here we examine what and where to eat in this increasingly popular holiday destination.
What to eat
Vietnamese cuisine is an alchemy of mint, lemongrass, garlic, anise, ginger, tear-inducing chillies and pungent fish sauce. Rice too is the staple of this tapering coastal country, be it rice noodles, rice paper wraps, rice porridge, sticky rice…
In Hanoi expect pho (hearty noodle and meat broth), and also try bún chả, a concoction of grilled pork sausage patties, herbs, bean sprouts and pickled veggies. While the heart of the country offers intricate, herb infused dishes that evolved in imperial times (don't miss Hue's exquisite white rose dumplings), further south, as the temperature climbs so does the spice gauge with sweet-toothed elements from nearby Thailand leaking over the border, and Cambodian style curries. Everywhere you'll see national speciality nem ran (spring rolls) that are dipped in nuoc mam (fish sauce) or perhaps more palatable, soy sauce.
Look out too for bánh cuốn delicious steamed rice cake-like dishes composed of gossamer-thin batter filled with minced pork and mushrooms and topped in fried shallots. The French left their indelible footprint when they introduced crusty baguettes. The Vietnamese added their own spicy twist with fillings like pork belly, pickled carrots, meatballs and salad, to produce the mouthwatering bánh mì.
Where to eat
Quan An Ngon, Hanoi
15 P Phan Boi Chau
Bustling interior or alfresco dining in this mélange of mini-kitchens serving anything from squid with lemongrass and chao tom (grilled sugar cane rolled in spiced shrimp paste) to green papaya salad. Bird lovers should avoid the grilled swans! The best way to really sample it is to order a range of dishes and share.
Ly Club, Hanoi
Street 4 Le Phung Hieu
Smart attire is recommended for at this elegant colonial dame. Ly Club is one of the city's top restaurants, its menu boasting Asian and Fusion favourites like soft shell crab, bamboo beef, fried prawn and banana spring rolls and sautéed baby clams.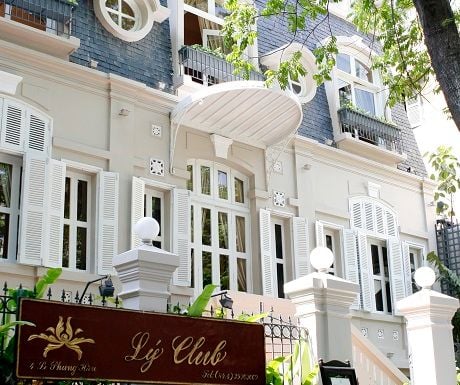 Morning Glory Street Food Restaurant, Hoi An
106 Ð Nguyen Thai Hoc
Found in a historic building this terrific joint focuses on traditionally prepared street food and authentic regional dishes. Keep an eye out for the caramelized pork with young bamboo, or shrimp mousse on sugarcane skewers. Veggies should try the smoky eggplant in clay pot.
Lien Hoa, Hue
3 Le Quy Don
Hugely popular with vegetarians, this brilliant value den is fresh and inventive. If you can't figure out the indecipherable menu locals will help you order steamed rice pancake, fig salad and noodle dishes. 800m southeast of Trang Tien bridge.
Pho Hoa, Ho Chi Minh
260C Pasteur, District 3
That this humble hole in the wall serves the city's best pho is a closely guarded secret. Dodge the shoeshine boys and share the earthy atmosphere with local Saigonese. On your table you'll find Chinese bread and pork paste sausages wrapped in banana leaves… and you haven't even got started on the pho yet.
Melissa Matthews is Director of Operations at Red Savannah.
If you would like to be a guest blogger on A Luxury Travel Blog in order to raise your profile, please contact us.