With meandering canals that never seem to end and a population of bikes that outnumber the population of people, Amsterdam's magnetic appeal is easy to understand. But city life isn't for everyone, Holland included, and that's where Delft comes in. Just a little more than a half-hour away by car, Delft could be described as a mini-Amsterdam of sorts; keep the bikes and canals, but lose the city hustle and bustle. A university town, it has the old European look and feel you've seen in story books.
New Church
It's the kind of place where you could wander your way through a day and the Markt or Market Square, with a perimeter made of shops and restaurants, is a good place to start. Across the square from a picture worthy City Hall is the Nieuwe Kerk, or New Church. If you're feeling energetic climb the 246-plus foot high tower for a birds-eye view of Delft with The Hague and Rotterdam in the distance. The church has 16 stained glass windows and a small exhibition on the history of the city.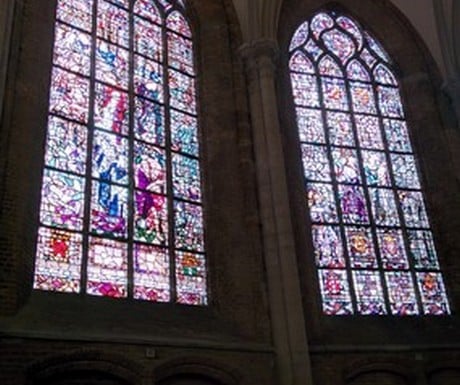 A big part of that history involves a couple notable residents. Antonie van Leeuwenhoek, credited as the first microbiologist, is from Delft. But as far as famous residents go, the focus is clearly centered on painter Johannes Vermeer.
Vermeer Center Delft
Surprisingly very little is known about one of Holland's best-known artists. Vermeer spent his entire life in Delft, but everything about him has been torn away over time. His paintings are housed around the world, but none in Delft. That's where the Vermeer Center comes in. Using reproductions, the Center displays his works chronologically, making it easier for the average person to see similarities like Vermeer's famous use of light from the left. One floor of the Vermeer Center is designed to mimic the artist's studio and teach visitors tidbits like how he made his paints and his use of light.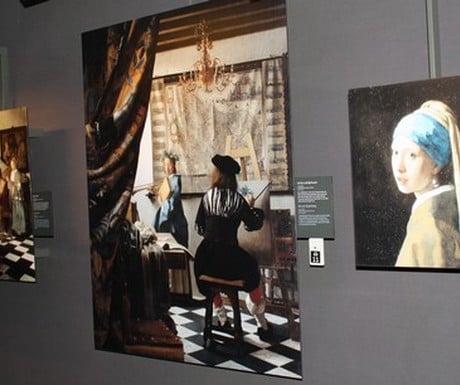 Cruise the Canals of Delft
Miles of canals wind their way through Delft. From the beginning they served as neighborhood arteries, delivering goods and people from place to place. There are 170 bridges in Delft; you can't walk or bike them all, so give cruising a try. Water taxis and tour boats will take you to all the tourist spots and many not so touristy spots too. Be forewarned, if you're still feeling a bit jetlagged after a long flight, floating in the sunshine can result in a catnap or two.
Delft Blue
Not quite as famous as colorful wooden shoes, Delft Blue earthenware is a Dutch icon most folks have heard about, but tend not to know much about. Produced since the 17th century, it was popular among the rich and at its height there were 33 factories in Delft. The only one still operating today is Royal Delft.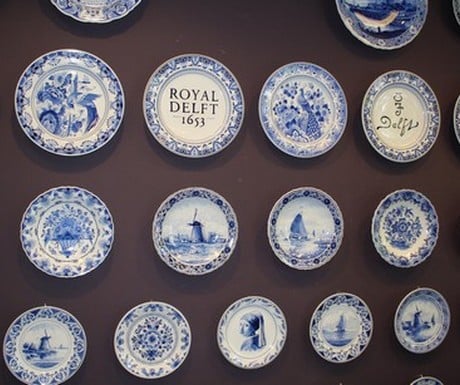 Every piece is handmade, and some are hand painted. Becoming a master painter is no easy task, requiring eight to 10 years of training. A team of eight painters work five days a week and if you take the tour you'll get to meet and watch one of them in action.
Ikea Hub
Ok, so technically IKEA is Swedish, not Dutch, but Delft is the home of the IKEA Concept Center. Along with testing and product development it includes the IKEA Delft store that attracts 3.2 million visitors every year. The popular one euro breakfast deal can create traffic jams. Just across the store's large parking lot is WestCord Hotel Delft. It's IKEA in hotel form. The entire interior is designed by the blue and yellow furniture giant, making for a fun and comfy place to collapse after a day in Delft.