The story of Britain's love affair with gin has certainly had its ups and downs (see William Hogarth's infamous Gin Lane) however despite its rocky past, gin has been making a comeback on the British drinking scene – this time in the hands of new independent craft distilleries. Following in the footsteps of the craft beer movement, an exciting new crop of artisan gins have been popping up across the country and Britain's tastemakers are turning their backs on the big name distilleries in favour of the smaller-batch, more cultured home-grown spirits. Tonic and martini glasses at the ready – here are a few of our top craft gins to be drinking in the UK right now.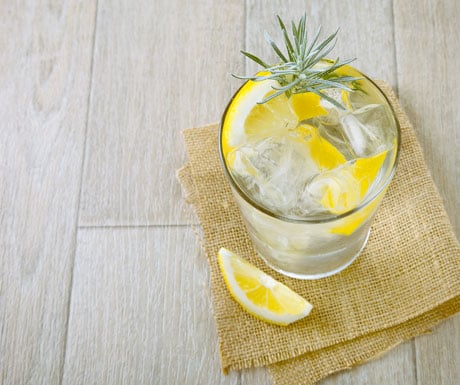 The pioneers of London's independent gin revival that has now spread to all corners of the capital, Sipsmith are the forefathers of British craft gin. It was in 2009 they were granted the first distiller's licence in London for over 200 years and started churning out small batches of their masterwork London Dry Gin from their copper pot still, Prudence. Since then, this small distillery has gone from strength to strength and now has a brand new home in stylish Chiswick where two more stills, Patience and Constance joined its ranks. Their smooth London Dry offers a classic taste of quintessential British gin. True gin disciples might like to try their V.J.O.P. (Very Junipery Over Proof) – at abv 57.7%, it pulls a great gin punch.
Any gin that aims to be not only the world's best tasting but also the 'best looking' gin was going to do well in our books and Gilpin's doesn't disappoint (it's Westmorland Extra Dry Gin won World's Best Gin this year at the World Gin Awards). Gilpin's keep things sophisticatedly simple compared to some of their counterparts with just eight fine botanicals – juniper, sage, borage, coriander, angelica and three citrus peels – all steeped in quadruple-distilled English grain spirit and then combined with spring water naturally filtered through ancient willow-peat. The result is a complex but rounded gin, each bottle of which boasts its own individual number. The perfect choice for any gin connoisseur.
One of the new kids on the block, Chilgrove named their London Dry after the leafy hamlet where it is handcrafted – a sleepy corner of the English countryside tucked-away amid the woods and chalk downs of rural Sussex.  One of the very first English gins to be made using alcohol distilled from grapes, the eleven botanicals which include wild water mint and grains of paradise, have been carefully selected to enhance and provide balance to the grape, giving this modern artisan gin a unique and elegant floral taste that they proclaim as a 'gin for all seasons'.
Back to London and the creative hub of Hackney Wick for our next craft gin of choice, Butler's draws on history for its inspiration using a Victorian recipe to create their artisan gin. It's a labour of love from gin obsessive Ross William Butler, who developed his first batch aboard his speedboat, Fletcher. The elaborate age-old process includes placing gin in a 20-litre glass jar with infusion bags containing fresh lemongrass, cardamom, coriander, cloves, cinnamon, star anise, fennel, lemon and lime for 18 hours, after which it is bottled by hand. Lemongrass and cardamom give this gin a delicate green tint while the taste is light and crisp.
University pals Tom Warner and Sion Edwards opened their Harrington distillery – a 200-year-old converted barn on their Harrington village farm in Northamptonshire – in December 2012 and never looked back. Every batch of their award-winning gin goes through their copper pot still, Curiosity, and is carefully handcrafted at every stage – right up to the wax seal and label finishing. Based on a barley spirit and flavoured with 11 botanicals sourced from farms across Wales and England, they've now moved on to produce delicious batches of elderflower infused versions as well as a fine sloe gin – perfect for sharing with friends when the cold British chill sets in.
Nicole Harley is Editor at The Epicurean.
If you would like to be a guest blogger on A Luxury Travel Blog in order to raise your profile, please contact us.