We were invited by travel rewards currency Avios to tell them our favourite travel destination in Europe and as someone who is more at home with the countryside than city life, it probably comes as no surprise that my dream destination in Europe is one that is perhaps better known for its rural qualities than for any urban metropolises.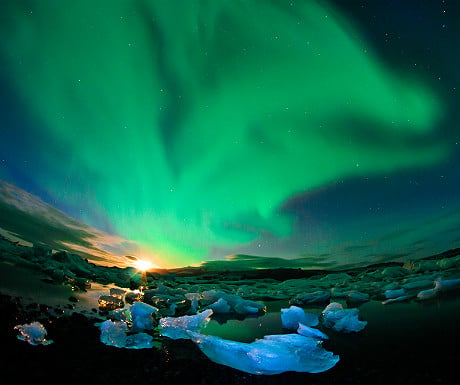 When asked by Avios for my "most inspiring destination" in Europe, therefore, I decided to choose Norway. Whether it be the fjords, the Northern Lights, the midnight sun or the outdoors in general, this country has it all and is arguably one of the most beautiful places on the planet. My personal favourite is the fjords of the west coast which in the Summer months are as dramatic as they are green. Whether you enjoy hiking, biking, kayaking, fishing or simply taking in the amazing views, there is something there for everyone to enjoy – a fabulous destination when you're travelling solo, with a partner or with family.
The area is easily accessible and each fjord has its own unique character and charm. You'll find the world's second longest fjord here (Sognejord, at just over two hundred kilometres long), some amazing waterfalls and the dramatic Preikestolen (also known as Pulpit Rock). A great way to get around if you don't feel like driving is by rail – if you choose that option, don't miss the opportunity to go on the Flam Railway where you'll be able to soak up an amazing panoramic view of the fjords and mountains of the area.
Not being a cruise fanatic, I have yet to experience the fjords from the comforts of a cruise ship such as those run by Hurtigruten but, if I was ever to entertain the prospect of going on a cruise, that is certainly one I would consider.
Further north in Norway, above the Arctic Circle, you'll increase your chances of seeing the Northern Lights and midnight sun, as well as open up more possibilities when it comes to wildlife safaris. You could even get to know the Sami, the country's indigenous people. In the Summer, the sun never sets and you'll get to enjoy this wonderful landscape all day long… quite literally! In the Winter, you could do something really different such as experience an amazing husky ride.
The eastern half of the country is less well known to tourists, perhaps overshadowed by the fjords of the west, but is in fact home to about half of the country's population because it incorporates Oslo, too. The area still opens up lots of interesting opportunities to outdoor enthusiasts. The mountains of the Jotunheimen National Park, for example, are more remote and wild, but still well worth exploring.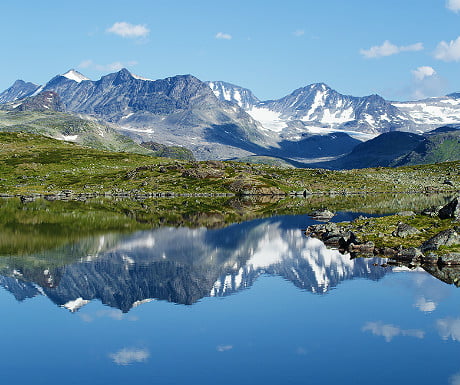 Down in the south of the country, there is a beautiful coastline and lots of interesting little towns and islands to explore. Sorlandet, known as the Norwegian Riviera, has for a long time been the number one destination for Norwegian holidaymakers. Bustling with activity in the Summer months, this is the place to be if you love the water, with fishing, boating, swimming and even a spot of sunbathing all being popular pastimes. Go in the off season and coastal hikes and cycling seem to be more the order of the day.
So… there you have it – a whirlwind summary of my favourite European destination. Have you been to Norway? What was your favourite part and why?
And what is your favourite destination in Europe?  If you've been inspired by my selection, click here for 15,000 Avios per person return plus a £35 Reward Flight Saver to fly from London Heathrow to Oslo Airport, Norway with British Airways.
Images: Shutterstock