There's been a lot of talk lately about divisions between the North and South of the UK and, even though Scotland has made up its mind, England still has a North-South dilemma of its own. On this note, Virgin Trains have launched a new campaign which is all about 'Arriving Awesome' to your destination and, as part of their #ArriveAwesome campaign, have asked me to choose which area – North or South – gets my vote.
Regular readers will not be surprised to hear that I'm plumping for the North… having been born in Manchester – and grown up in that area before moving to Cumbria – I can't think of anywhere I'd sooner live. Living between two of England's most beautiful National Parks – the Lake District and the Yorkshire Dales – does of course help. So here are my 5 reasons (you'll notice my rural bias here!) why the North of England gets my vote:
The Lake District
Beautiful scenery, dramatic lakes and the beautiful outdoors… it's no wonder this landscape inspired so many authors, poets and artists, including the likes of William Wordsworth and Beatrix Potter.  The area is also home to England's tallest mountain and longest lake… if you've not been, you're missing out!
The Yorkshire Dales
Like the Lake District, but without the lakes and with gentler, rolling hills, the Yorkshire Dales is beautifully lush and equally deserving of its National Park status. Home to some of the most beautiful limestone pavements in the country – if not the world – the landscape boasts a wide variety of plants and animals that reflects the underlying geology.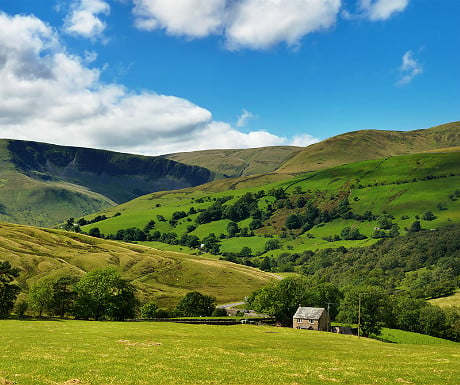 The Northumbrian coastline
Often overlooked, the stretch of coastline a short drive north of Newcastle-upon-Tyne is an area that really shouldn't be missed.  There are beautiful beaches, stunning castles, great seafood, cosy pubs and a warmth and friendliness to the people that you don't really find anywhere else in the country.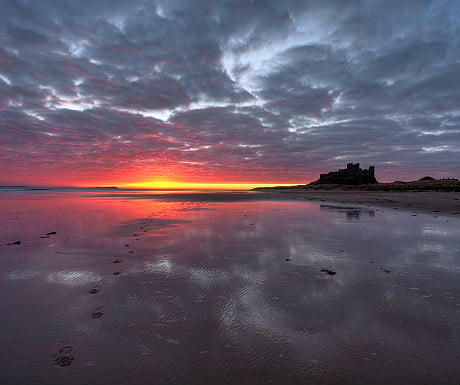 The Peak District
This upland area, which falls mostly in northern Derbyshire, boasts a great deal of natural beauty, be it the moors and dales, or the many rivers, springs and caverns. The region's villages can be easily accessed from cities such as Manchester, Sheffield and Leeds but will very quickly leaving you feeling far removed from the hustle and bustle of city life.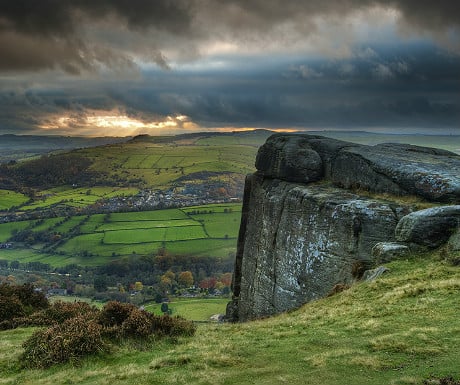 North Yorkshire Moors
This special place is one of the largest areas of heather moorland in the UK. Home to amazing views, hidden valleys, picturesque market towns and a rich history, there's something here for all the family, whether it be walking, cycling, horse-riding, water-based activities or riding on a steam locomotive in 'Heartbeat' country.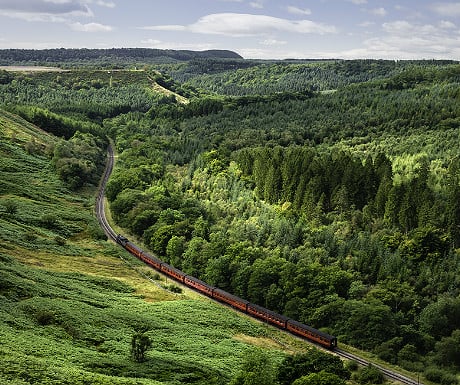 Of course, there are many other reasons in addition to the above that I could have cited. Please tell us which area gets your vote – the North or the South – by taking part in Virgin Trains' #ArriveAwesome Twitter race.
Images: Shutterstock