7 of the best quirky things to do in Dublin
Am I proud to be Irish? The answer is that I most definitely am. As a nation we're known to be one of the friendliest in the world, and most of us have a great sense of humour. We also love to embrace characters and experiences that are a bit different and quirky. I recently read a wonderful post by a Brazilian man on what
Ireland
means to him. He captures it perfectly when he says. "The beauty of Ireland is above all its people with their culture and traditions." If you want to experience my hometown, Dublin, Ireland, in ways that celebrate its people, culture, and traditions, then here are some of the best quirky things to do in Dublin. The list is not in any particular order, nor is it meant to be definitive – I've aimed to give you a small selection of some of the top quirky things to do, that will enrich your time in Dublin. There's quite a few more, so keep an eye out for a follow up article. The first listing holds a special place in my heart, as I feel it really captures the essence of us Irish. But not only that – it's located in Dalkey, which is a beautiful spot, that has attracted its fair share of household names to buy property there – Bono, Neil Jordan and Chris De Burgh to name a few…
Biddy's Cottage, Dalkey
Experience the heart and soul of the Irish and Ireland. Get ready to be captivated, enthralled and charmed in the beautiful setting of the enchanting Biddy's Cottage in Dalkey, overlooking the sea. Although Biddy doesn't compare herself to any "seanachaí" – which is an Irish traditional storyteller, the mood of her cottage transports you back to the feeling of the days when seanchaithe were an everyday part of our culture.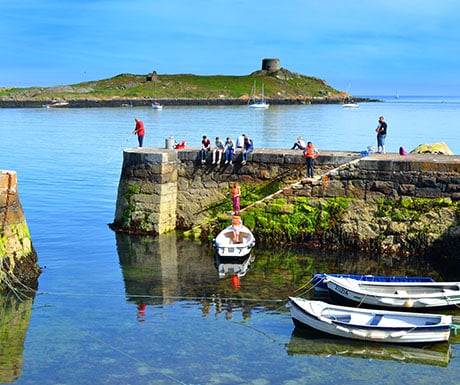 Storytelling in our culture is considered an art. The seanchaithe make use of a selection of different storytelling conventions. The content and tone of the stories are widely varied, with repertoires which span from the humourous to the deeply tragic. In Biddy's case, she and her family have had more than their fair share of personal tragedy, which no doubt gives her the compassion and immense depth of feeling that she has. Her storytelling is warm and often hilariously witty.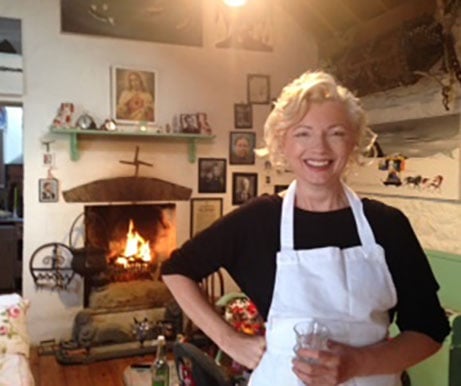 In a newspaper interview, Biddy said: "I've had cowboys from Texas come in, hen nights, farmers, businessmen, walkers, you name it," Biddy tells me. "It's become a magical place," she smiles. On top of this Biddy also offers bespoke corporate evenings in her cottage. The Irish storytelling tradition has mostly been passed down from generation to generation. In Biddy's case she shares her raw passion for the past, with her Dad. Biddy's Dad, Owenie 'Owens' Mc Laughlin, is a hardy Donegal man who has endless tales of rural life in the olden days. It was her Dad who restored her cottage, and no doubt his own creative energy has helped shape this perfect setting. Her Dad has helped weave the web, where the threads of her life, her stories and her art are eternally enmeshed. As Biddy says: "Life is synonymous with stories." She'll invite you into her character-filled cottage with a warm welcome, as if you're an old friend. Then Biddy will transport you to another era, with her magical storytelling as you sit around her fire, as she gently rocks on her rocking chair. Her manner is compassionate and infectious. Apart from her storytelling being a wonderfully authentic way to immerse yourself in Irish culture, you'll see her naive Irish paintings. Both her storytelling and her art are the soul of life, happiness and healing. Biddy will serve you homemade oatcakes and tea, in her authentic cottage which is a heavenly spot – a den of good energy and creativity. She feels that she got through breast cancer with good energy. Although she doesn't remember, apparently she even had everyone laughing in the chemotherapy ward with her storytelling. I would highly recommend going to Biddy's Cottage as early on in your trip as possible. It will definitely give you a real flavour of Irish culture, not from a plastic touristic perspective, but filled with Irish heart and soul. When you arrive to Biddy's Cottage, you'll enter her door as a tourist, but when you leave, you'll feel like you're leaving a friend. Brighid "Biddy" McLaughlin is an ex-journalist for one of Ireland's top newspapers. She is a wonderful storyteller, writer, chef, painter and sculptor. But above all Biddy is an inspirational Irish woman. As she said on a radio interview: "The threads of life can be snapped into happiness eventually, not immediately …"
Bella A Go Go
Enter Dublin's Queen of Burlesque, Miss Bella A Go Go. Don't think sleazy, think sultry, beautiful and sexy, with a large dose of wacky and quirky thrown in. Miss Bella, who is also a belly dancer and cabaret legend, has been thrilling audiences for many years now. She's worked with rock bands, both in Ireland and abroad, with big cabaret shows, and produces her own unique, highly entertaining cabaret shows. Bella's hugely successful show – the Mexican Day of the Dead cabaret show – includes her skeleton ballet and celebrates those who have died in a wonderful, positive, fun way. Don't let the macabre title put you off! If you can make it to Dublin for the Halloween weekend 2014, you can see her performing in
The Liquor Rooms
, along with other madcap artists, on the 31st of October. Then the next day, 1st November, you can find Miss Bella at the Rocky Horror Picture Show Halloween Extravaganza, at
The Sugar Club
. Below is Miss Bella's Facebook link, and the websites for the two different clubs. Keep an eye out on her page to see when you can see her performing in Dublin.
National Leprechaun Museum
Of course a trip to Ireland wouldn't be complete without learning about our fabulous leprechauns! Take the word museum out of the title of this venue, because in reality it's more of a storytelling experience about leprechauns and other Irish magical myths.. Of course there's a museum element to it, but not in the traditional sense.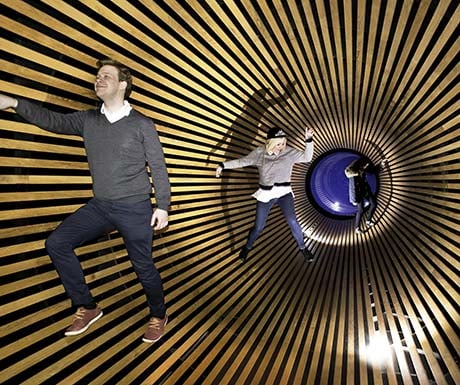 There are a number of rooms, each with their own story. The guides are really entertaining, and the daytime tour is fun for both children and adults. Let your inner child out to enjoy the leprechauns, fairies and myths. If you're someone who likes to take life very seriously, it's probably not the place for you. On Friday and Saturday nights, there's an adults only interactive show, with a darker side to it. Be warned, when you get there a member of the cast will dress you up in a costume – this is part of the interactive experience. Then it's off to the town of Cnoc Dubh (Knock Duff) to help the town's residents find out why their crops are failing and people are disappearing….What, or who, is responsible?
Vintage Cocktail Club, Temple Bar
The 
Vintage Cocktail Club
in Temple Bar is possibly one of the best places in the world for its classy atmosphere and old cocktails. The cocktails are phenomenal, the speakeasy vibe atmosphere fantastic, and you feel like you've just stepped back in time. It's best to make a reservation, as this exclusive set up has designated sitting times. Part of its charm is the fact that you need to ring the bell to get in, on the door that simply has VCC on it. This is the place to go if you want to enjoy fantastic food and cocktails, in an atmosphere reminiscent of the Roaring Twenties.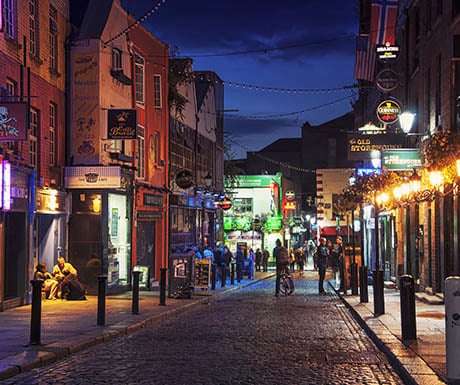 Go to a GAA match or Experience Gaelic Games
If you're a sports fan, check out the
GAA
website for fixtures that coincide with your trip to Dublin. Both Gaelic football and hurling are unique, exciting games to watch. However if you fancy getting a little bit more hands-on, then go along to
Experience Gaelic Games
. This is a fun way to experience and learn about the pride, the sports and their history.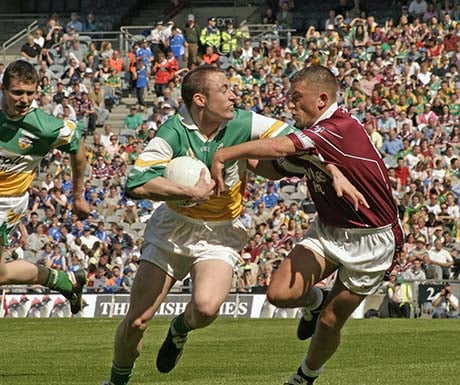 Even if you're a seasoned traveller, this is an experience that should outshine many that you've had before. A wonderful way to have plenty of Irish craic, Experience Gaelic Games is really popular with hen and stag parties, as well as other types of groups, corporate included. On their website, you can see how the astronaut, Commander Chris Hadfield, got on with his hurling experience.
Gay Bingo at The George
You don't have to be gay to enjoy Gay Bingo at
The George
. Running since 1997, on Sunday night, the hostess with the mostess, Shirley Temple Bar, will give you an unforgettable experience. Vanity Fair said: "You haven't played bingo unless you've played with Shirley Temple Bar." The Irish newspaper, the Sunday Independent, describes the night as: "An amalgam of pub panto, drag show and beginner's gambling!" Gay Bingo at The George is unlike anything else you'll experience in Dublin, or anywhere else in the world. It's lots of fun, with great drag acts and plenty of good prizes to be won. If you do decide to go along, don't expect a new club with new decor – this is not the case. The George, and its Sunday night bingo with Shirley Temple Bar, is somewhat of an institution in Dublin.
Science Gallery, Trinity
"It may have 'science' in the title, but each exhibition at the gallery proves it to be the most creative, innovative and artistic venue in Ireland." – Shane Hegarty, Irish Times, April 2011 Located in the beautiful Trinity College Dublin, is the fantastic concept of the
Science Gallery
, where art and science collide. Don't expect a huge venue, or anything similar to something you've visited before. This is a world first, where exhibitions change regularly, and you're encouraged to have your say. From vampire content, to examining burst bubbles, and from questioning which pills we take to debating about the science and future of desire and love – the Science Gallery is not to be missed. Each show is amazing, and the gallery is run by super creative, dedicated people who source quirky, enlivening exhibitions. With the help of a partnership with Google Ireland, the Science Gallery is now an International success story, which has been cloned in other cities around the world. In September 2014 its partnership with Google Ireland won the award of best large sponsorship, at the Allianz Business to Arts Awards. Set up in 2008, admission to the exhibitions is free, and some of the events also have free admission. Before visiting do check their website, as opening hours change depending on the exhibition. Have you had a quirky fun experience in Dublin? Let me know in the comments, I would love to hear about it.
Jackie de Burca is Co-owner of Catalonia Valencia.
If you would like to be a guest blogger on A Luxury Travel Blog in order to raise your profile, please contact us.
Did you enjoy this article?
Receive similar content direct to your inbox.