When you think of Mexico, you probably think 'Cabo' or 'Cancun'. These tourist traps have made a name for themselves for their luxury resorts and diverse nightlife, but if you want to experience a truly unforgettable Mexican getaway, you should head to Mexico City. Yes, Mexico City. It is still off the radar of many members of the jet set, but not for long. Mexico City is surprisingly wealthy, incredibly stylish and a treasure trove of Latin American culture. The neighbourhoods of Polanco, Pedregal and Lomas de Chapultepec rival the Via Montenapoleone for fashion, Copacabana for beaches and Beverly Hills for luxurious living.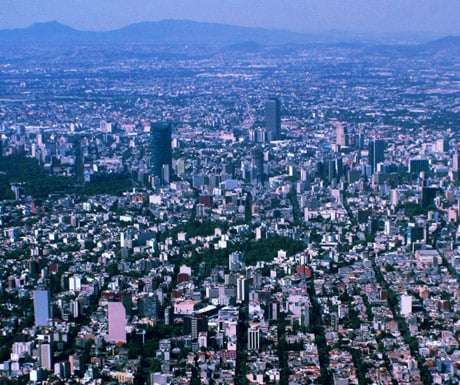 Meanwhile, in the city centre you will find some unique and exquisite artworks and ultra-high end cuisine, while the Aztec ruins are just a short drive away. Read on for six 'must do' activities in up-and coming Mexico City.
National Museum of Anthropology (Museo Nacional de Antropologia)
This world famous museum contains some of the most significant ancient treasures of the Americas. Don't miss the Aztec Calendar Stone, which is thought to be one of the oldest and most significant archaeological finds of ancient Mexico.
Book an English-speaking tour guide and spend a whole day exploring this vast museum and the surrounding Chapultepec Park.
Teotihuacan Pyramids
These crumbling ruins are all that remains of the Teotihuacan cities of ancient Mexico. Located just outside Mexico City, they have to be seen to be believed. Hire a local driver to take you out to the site – it is a protected UNESCO World Heritage Site and some of the rural roads are tricky to navigate if you are unfamiliar with the terrain.
Palacio de Bellas Artes
You can't miss the Palacio de Bellas Artes – literally! The vast Art Nouveau building is the star of Mexico City's historical centre, and a hive of cultural activity. Book a box seat for the famous Mexico City Folkloric Ballet (Ballet Folklorico) which frequently plays at the Palacio. Keep your eyes peeled for visiting operas, ballets and classical music performances at this world class venue.
Maximo Bistrot
Mexico City has an overwhelming amount of fine dining to offer you on your visit. From traditional Mexican food to everything you can imagine, the restaurants are unlimited. On your visit dine in style at the extraordinary Maximo Bistrot in the city's centre. It was named the best restaurant in Mexico City by Zagat in 2013 and it continues to be incredibly popular, so make sure you book ahead before visiting.
Chef Eduardo Garcia is passionate about sourcing local ingredients and producing traditional Mexican fare with a modern twist. Despite its high-end reputation, this is a comfortable and down to earth restaurant which you will not want to leave.
The Floating Gardens of the Aztecs
Just south of Mexico City you will find some of the oldest gardens known to mankind: the Chinampa, or Floating Gardens of the Aztecs. Thousands of years ago, the Aztecs discovered a series of fertile banks along the Xochimilco Lake. They began to work the land and created a network of canals around each of the 'floating gardens' to allow farmers to access their crops via boat. Incredibly, these floating gardens and the network of canals still exist today, and you can still see the local farmers tending to their crops from the edge of their canoes.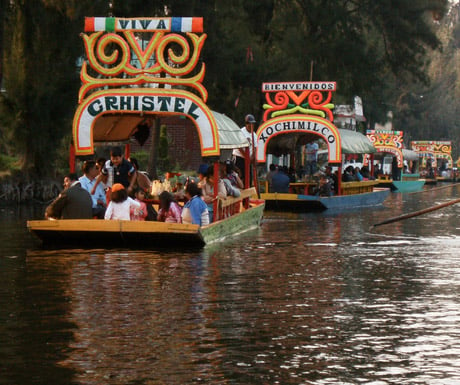 Rent a trajinera (a colourful barge) and float along the canals under the Mexican sunshine while you sip a cold beer and contemplate the history of this beautiful spot.
Murals for art lovers
Mexico City is one of the best places in the world to discover world-class street art. Why world class you may ask? Some of the most famous artists have lived in Mexico City and used its streets as its canvas. The three most notable are: Diego Rivera, Jose Clemente Orozco and David Alfaro Siqueiros. You can see works from all three of these artists at the Palacio de Bellas Artes, or at the city's Supreme Court.
Walking tours of Mexico City's street art are becoming more popular, but make sure you book with a reputable company and an English-speaking tour guide with some knowledge of the local art scene.
Daniel Abrahams is Co-founder and CEO of MyTravelMoney.co.uk.
If you would like to be a guest blogger on A Luxury Travel Blog in order to raise your profile, please contact us.