The fall season welcomed me with a myriad of opportunities to travel, and with that came an expansive list of cycling destinations. This year's expeditions were some of my favorite to date, yielding countless memories and great opportunities. I never turn down an opportunity to get some good riding in, especially when the weather calls for it, and now I'd like to share with you the special rides that made the season a magical time to be in the saddle.
1. Hvar Island
Potentially one of the most beautiful rides I have experienced, the cycling on Hvar Island yielded much excitement from me. The climbs are challenging, but the setting is calm with coastal views and empty roads. After days of cycling through warm weather with cool sea breezes on our necks, our group, including Founder of the Pan-Mass Challenge Billy Starr, would stop for delicious meals of grilled octopus and Adriatic fish.
2. Mountains of Slovenia
Let me set the scene: untouched mountain villages, thick forests, crystal-clear waters, cycling-only roads, and the most exclusive local connections available. This is Slovenia. Often considered the "new Tuscany", Slovenia delights any traveler with ancient winemaking traditions, fantastic olive oil, and magnificent rolling terrain. And I am no exception. There's a kind of therapy offered in cruising through mountains of green with an exceptionally knowledgeable and well-connected guide leading you.
3. Burgundy and Piedmont
These are the destinations for wine lovers. During harvest season they are ripe for travelers looking to expand their knowledge in the art of winemaking and seasonal harvest. Enjoy tastings of the finest wines, olive oil, and other local delights. If these facets spark your interest, it just comes down to choosing whether you'd like to explore the vineyards of France, or the hills of Piedmont.
4. Corsica
Breathtaking views and immaculate roads. I've listed this destination time and time again as the location for one of my favorite rides. The island life is calm and peaceful, but the cycling is exciting and challenging. I take sheer pleasure in pushing myself hard during the day as I wind along staggering rocky cliffs and soaring mountain roads without a car in sight, before relaxing in exceptional accommodations. This Mediterranean paradise never disappoints.
5. Sicily
Arguably one of the best times to travel to Sicily, the fall season offers travelers the chance to swim in the blue Mediterranean waters and enjoy delicious outdoor picnics prepared with seasonal ingredients. Riding here is always fun, and I take special pleasure in checking out the art scene, which is alive and well around the island. My suggestion? Don't forget to take in a show, as autumn marks the start of theatre, opera, and concert season.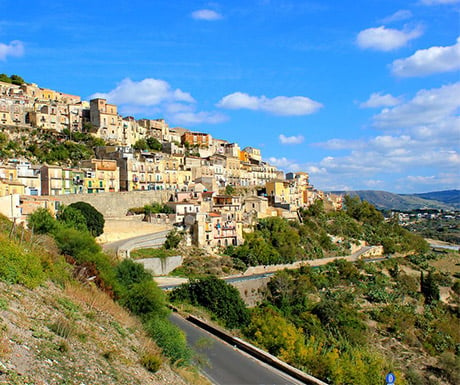 Generally after a long trip I am anxious to return home, settle back in, and ride on familiar roads. After these rides, I would have been happy to keep pedaling. It's why I travel by bike — to explore the reaches of so many beautiful destinations in person, to challenge myself, to keep the wanderlust alive. Is there a ride that you enjoyed that simply took your breath away, or one you are looking forward to? Tell me about it.
Andy Levine is the President/Founder of DuVine Cycling + Adventure Co.
If you would like to be a guest blogger on A Luxury Travel Blog in order to raise your profile, please contact us.