There's no question that the Christmas markets in Germany are a must-visit during the holiday season whether traveling with friends or children. They're so beautiful and magical, especially at night. If Germany's Christmas markets are in the works for you this year, take a look at 10 ways to make the most of your visits this holidays season.
1. Plan to visit markets near each other
If you want to visit several different Christmas markets, map out a few that are within easy driving distance from each other. For example, the Christmas markets in Nuremberg, Munich and Erfurt can all easily be explored in a weekend either by car or by train. Or, visit the Christmas markets in Dusseldorf and Cologne as it's just 30 minutes between these two cities.
2. Visit all the stalls before making a purchase
With so many beautiful ornaments and hand-crafted goods on display, it can be easy to want to buy quickly and from the very first stall at the Christmas markets. Slow down, grab a glass of gluhwein and visit all the stalls before making any decisions. This will help ensure you find the perfect gifts at the best prices to take home from the markets.
3. Try a river cruise
Experience the magic of several different Christmas markets over the course of eight days as you sail aboard a river cruise. You'll make stops everyday for gingerbread and mugs of gluhwein. Try a river cruise along Germany's Main River with Uniworld for stops at Christmas markets in Nuremberg, Rothenburg and Frankfurt, or sail the Rhine River with Tauck to experience the Christmas markets in Strasbourg, Heidelberg and Cologne.
4. Bring cash
There's no question that you'll want to bring cash when you go to the Christmas markets in Germany. While there will be some stalls that take credit cards, many will expect you to pay with cash for the ornaments, crafts and delicious treats they sell. You don't want to get your heart set on the perfect gift only to find out the merchant only takes Euros.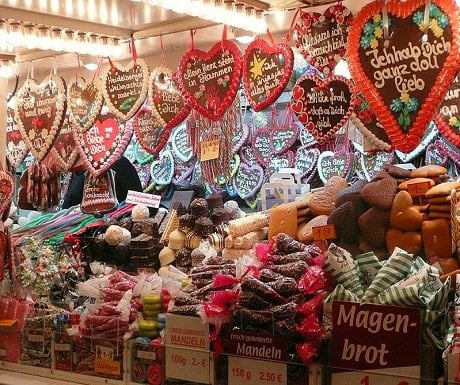 5. Look for authentic ornaments and souvenirs
When you go to the Christmas markets, you'll no doubt see the same ornaments and decorations pop up at market after market. You may also flip the traditional goods and ornaments over and realize they were made somewhere other than Germany. As you hunt for the ideal souvenirs, look for authenticity and seek out those goods made in-country with love.
6. Go to the Christmas markets after dark
Sure, there are more crowds at the Christmas markets in the evenings, but it's truly so much more magical. I've been to the markets both during the day and at night, and there's just something about seeing the Christmas markets all lit up with a huge twinkling Christmas tree in the middle. There are usually more activities and musical performances at night too.
7. Tour the markets by train
You can easily go city to city visiting Christmas markets by train on your own. Or, you can take a four- to six-day train tour of the Christmas markets by way of UK rail holiday operator, Great Rail Journeys. Simply hop aboard a Germany-bound train in London and make stops at three to five Christmas markets along the way before returning to London.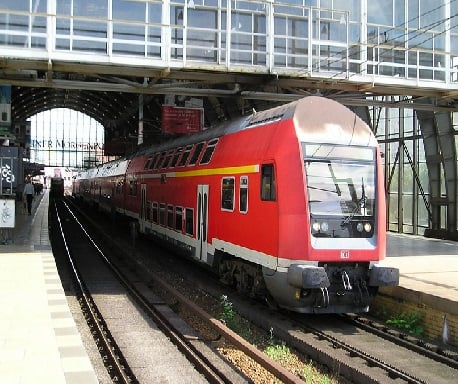 8. Look for seasonal walking tours
Sure, you can easily explore the Christmas markets on your own, but it can be just as fun to enjoy a walking tour with a local guide. This year, the City of Dusseldorf is offering a late-afternoon walking tour called "Jingle Bells, Jingle Bells" on Fridays and Saturdays. At the end of the 90-minute tour, enjoy mulled wine or hot chocolate.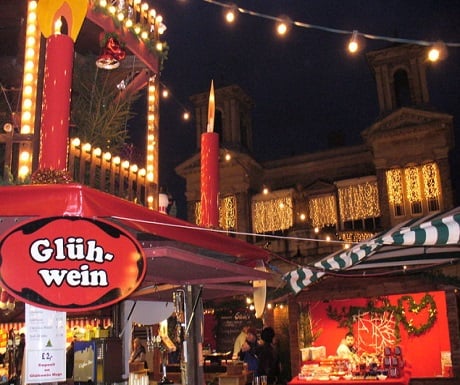 9. Go online to check schedules
As you consider which Christmas markets in Germany you want to go to and when, look online at schedules. You should be able to find event schedules for each market, so take a look to decide which performances you want to see. If you are bringing little ones, look to see which Christmas markets have children's rides and activities and when they will be available to families.
10. Seek out hands-on activities
Look for Christmas markets that offer hands-on activities for children and adults. For example, the Christmas market in Munich offers a "Heavenly Workshop" for children each afternoon where they can make crafts, play games and bake cookies. You'll also find Bavarian singing lessons, guided tours, tram rides and a Christmas Post Office as part of this same market.