By
Paul Johnson
on Jan 08, 2015 in
Adventure Travel
,
Africa
,
Air Travel
,
Asia
,
Attractions
,
China
,
Ghana
,
Going Out
,
Indonesia
,
Kenya
,
Leisure Travel
,
Malaysia
,
Regions
,
Speciality Travel
,
Tanzania
,
Thailand
,
Uganda
I know many of you reading like to save on your flights and splurge once you get to your destination. If you're thinking of heading somewhere exotic this year, but would like to make the most of a great deal on flights, then take a look at KLM Royal Dutch Airline's Pack & Go super deals promotion. I've been through their current offers with a fine toothcomb and identified 9 far-flung locations you can reach from London Heathrow for under £500 return. Here they are:
London Heathrow to Entebbe from £429 return
Head for this peaceful city on the shores of Lake Victoria and you will be well positioned for visits to the Kibale National Park, the Queen Elizabeth National Park and the Bwindi Impenetrable National Park where you'll have the opportunity to come face to face with the critically endangered mountain gorilla.
London Heathrow to Nairobi from £429 return
From Nairobi, you'll be well positioned for the Masai Mara and its diverse wildlife and culture. Meet the nomadic Masai people and learn from them, and marvel at the flora and fauna of the region.
London Heathrow to Accra from £449 return
The vibrant capital of Ghana is no stranger to luxury, with Kempinksi opening a five star hotel there later this year. The beaches to the west of the city are also a major draw.
London Heathrow to Dar es Salaam from £459 return
Fly to Dar es Salaam to catch a connecting flight to Zanzibar, or stay on the mainland to explore the city itself – including its harbour, beaches and markets – before heading out to the Serengeti for the ultimate safari experience.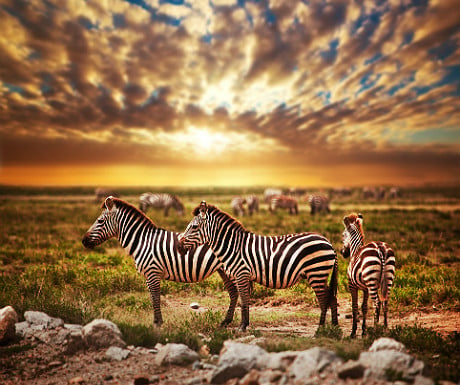 London Heathrow to Beijing from £459 return
Beijing needs little introduction and is a great base for many major tourist attractions from the Forbidden City to the Great Wall. But take some time also to explore what life in the city is really like by taking in some local food markets or visiting some older parts of the city such as Qianliang or Bao Chao.
London Heathrow to Chengdu from £460 return
The capital of Sichuan province in south-west China is famous for its pandas, spicy food and opera. There's also plenty of luxury in the city, including hotels from Shangri-La, Ritz-Carlton, Sofitel and more.
London Heathrow to Kuala Lumpur from £489 return
Malaysia's bustling capital is also no stranger to luxury and mixes the old and new worlds, combining home-grown influences with those from China and India.
London Heathrow to Bangkok from £489 return
The City of Angels offers the perfect getaway. Take a long-tailed boat along the Chao Phraya River to get under the skin of the city and pay a visit to Wat Arun.
London Heathrow to Jakarta from £489 return
A return trip of more than 14,000 miles for less than £500? That takes some beating but is exactly what you'll get when flying to the capital of one of the most culturally diverse countries on the planet – Indonesia.
For these and more offers, visit the KLM Pack & Go super deals page.
*Return fares including tax from London Heathrow. Book now until 27/01/15. Prices are correct at 08/01/15.
Images: Shutterstock
Disclaimer: This post is sponsored by KLM.