Barcelona boasts 9 UNESCO world heritage sites. This prestigious international recognition is given by the United Nations Educational, Scientific and Cultural Organization (UNESCO) to sites considered of outstanding universal value. The first to be inscribed on the World Heritage List in 1984 are 7 of the spectacular Modernist buildings by Catalan architect Antoni Gaudí (1852-1926). In 1997, UNESCO added the Hospital de la Santa Creu i Sant Pau, and Palau de la Música to its World Heritage List. These were designed by architect Domènech i Montaner (1850-1923), another leading figure of Catalan Modernism. If you're visiting Barcelona, make sure you include at least some of these masterpieces in your sightseeing agenda.
La Sagrada Familia
This is the world's only Modernist basilica, and the undisputed tour de force of Gaudí's legacy. The Nativity façade was completed in his lifetime and set the example for his successors to follow. It is a masterpiece of symbolism and sacred geometry.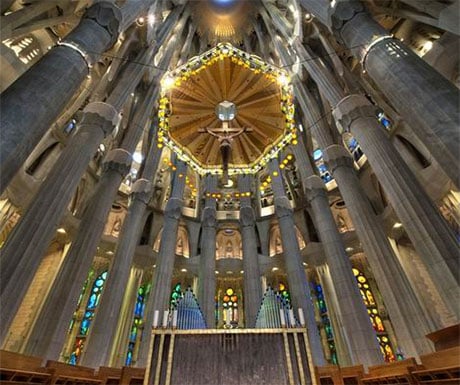 Casa Milà
Its undulating forms create a ripple effect on the exterior façade, and the theme continues with asymmetrical windows, doors and furniture. Don't miss the colourful chimneys on the roof, and of course a spectacular view along Barcelona's most prestigious shopping street Passeig de Gràcia.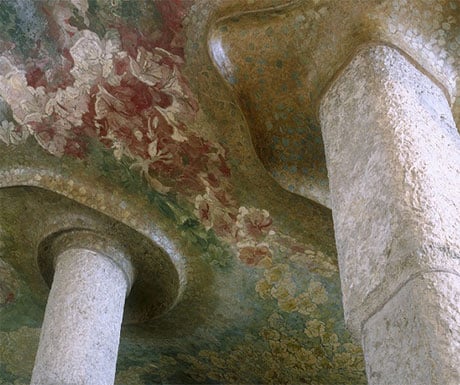 Palau Güell
This is a magnificent villa just off La Rambla, commissioned by Gaudí's long time patron, the industrialist Eusebi Güell. The majestic entrance has some very ornate cast iron decorations. The lower part is a large stable where the horses belonging to the Güell family and their visitors would rest. The banquet room and large bedrooms are especially beautiful.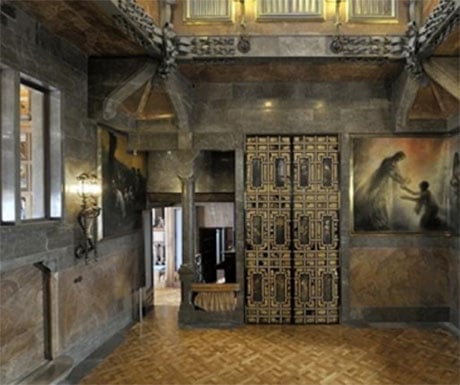 Casa Batlló
It is also known as the "house of bones," for the upper balconies that look like pieces of skulls. This remarkable building is a perfect example of Gaudí's creative innovation. It is located in a part of the Eixample which is known as "La Manzana de la Discordia," or the block of discord, in reference to the clashing styles of its Modernist buildings.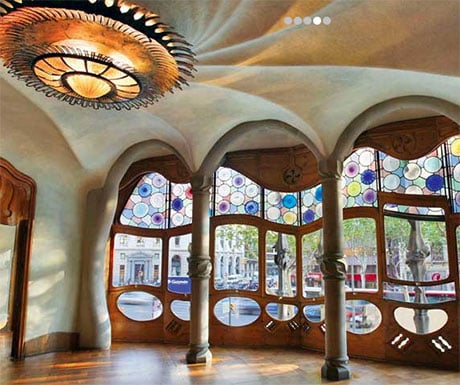 Park Güell
A large mosaic dragon guards the stone steps that lead to an exquisite ornamental pavilion. It is one of Barcelona's most iconic symbols. It was originally intended to be a housing project with villas for wealthy families. When these plans were shelved, the park was given to Barcelona city and opened as a public park.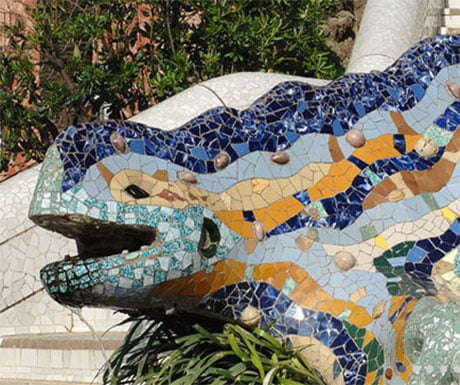 Casa Vicens
Perhaps Gaudí's least famous work in Barcelona, the Casa Vicens is covered with colourful tiles both inside and outside. Decorative grills evoke a Medieval castle and the Arabic Mudejar style is evident in this unique residence in the Gràcia district. This is a private house, and it is currently for sale.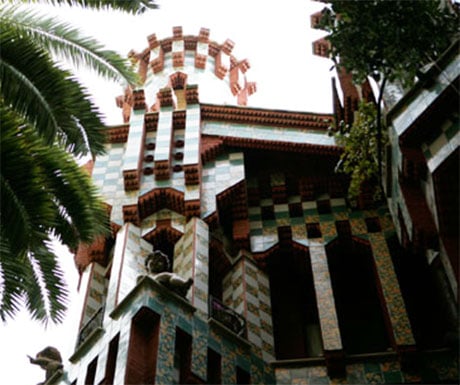 The Crypt of Colonia Güell
Gaudí's patron Eusebi Güell decided to move his textiles factory away from the city of Barcelona in 1898 and established a custom built industrial colony. It included everything that his workers and their families needed in order to live there. There was a school, recreational area and sports facilities, and a church built by Gaudí.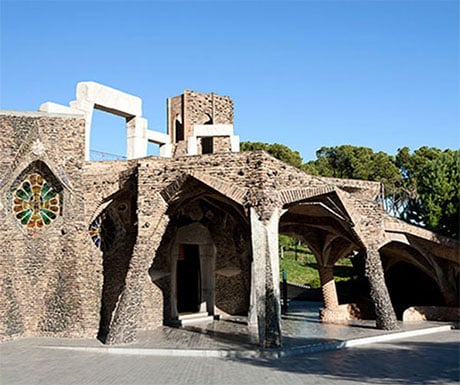 Hospital de la Creu i Sant Pau
This is the largest Modernist complex in the world, with 19 separate pavilions and huge gardens. It is renowned for its paintings and mosaics as well as its elaborate wrought ironwork. It is still a fully functioning hospital so guided cultural tours are offered for visitors.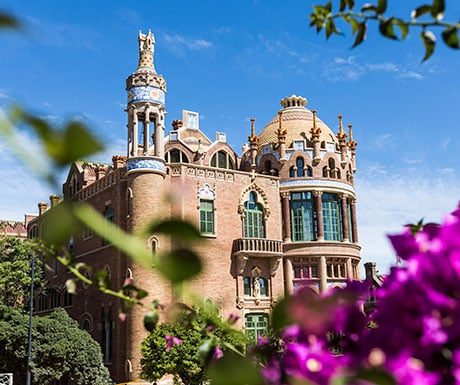 Palau de la Música
This world-class concert hall was built between 1905 and 1908 by the architect Domènech i Montaner. It was officially recognised as a building of historic and artistic interest in 1991. Discover its majestic spaces, artwork and history with a tour, or enjoy a concert here.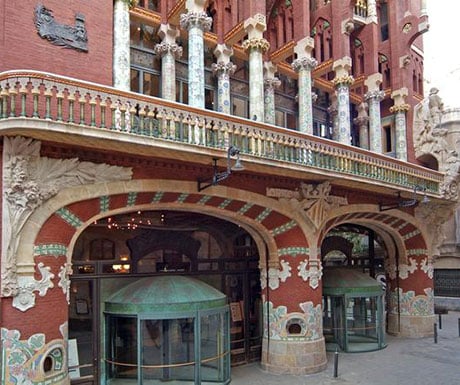 Sandra Roig is Marketing Director at Apartment Barcelona.
If you would like to be a guest blogger on A Luxury Travel Blog in order to raise your profile, please contact us.