6 original ways to explore Paris on foot
Even if you are a regular visitor to Paris, you may well be enticed into enjoying one of these special walking tours, each offering the chance to gain more knowledge while, at the same time, exploring this wonderful, and very walkable, city. Here are six original ways to explore Paris on foot.
1. Paris by Mouth
One of the delights of being in Paris is discovering that extra special food shop, bar or restaurant. As enthusiasts of Paris and its culinary delights, we have been following Paris by Mouth, and their very informative blog, for quite a while now, to the point where they have become a foodie point of reference for every trip we make to Paris. As well as offering a personally sourced and comprehensive guide to the city's best restaurants, which can be searched for by arrondissement, price, or style of cuisine, they also have listings of the best wine bars, wine shops, cheese shops, coffee shops, bakeries and chocolate shops.
Moreover, they offer tours to food and wine enthusiasts who share their passion for discovering the best that Paris has to offer. The small-group food tours and their wine bar tour, are each priced at €95 (including all tastings) and last around three hours. The main tours are focused around St Germain, the Latin Quarter and the Marais. For example, their St Germain tour includes a visit to a bakery producing hand-shaped breads and buttery pastries from a wood-burning oven, a traditional charcuterie, a fromagerie offering cheeses from all over France, chocolates from a Maître Ouvrier de France, and sweets from an acclaimed pastry chef, as well as a visit to a wine shop to pair some incredible wines with the cheese and charcuterie– how tempting is all that!
2. Paris by the Glass
For those wishing to extend their knowledge of French food and wines, it is also worth checking out Paris by the Glass, which also offers food and wine walking tours, with perhaps a little more emphasis on the wine.   The owner, Preston Mohr, specializes in private custom made tours for visitors to Paris, themed workshops and wine tastings. For guests staying in rental apartments, he will also arrange wine tastings in their apartment during their stay.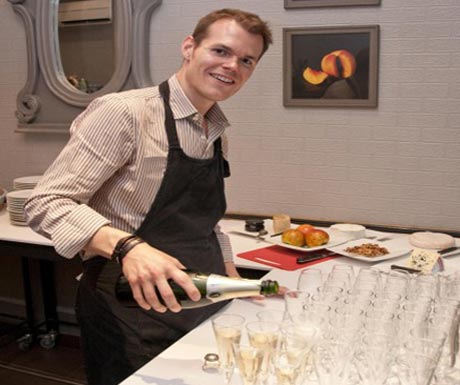 3. Writers in Paris Walking Tours
If you have literary leanings, author of the inspirational and very informative book, 'Writers in Paris, Literary Lives in the City of Light', David Burke, lives in Paris and offers tours around what were arguably the most creative arrondissements of the city – the Latin Quarter, St Germain, Montparnasse, the Marais and Montmartre. Paris has nurtured more than its fair share of literary talent, from natives such as Molière, Honoré de Balzac, Proust and Genet , to expats like Hemingway, Ezra Pound, James Joyce and George Orwell , and David Burke will entice you on a journey through the streets and cafés they frequented. Tours include a walk through the Latin Quarter, around Rue Mouffetard, a magnet for three of the 20
th
century's greatest writers, James Joyce, Ernest Hemingway and George Orwell. Or Montparnasse, where Hemingway lived and frequented cafés, and cemented his literary and personal links with Gertrude Stein, F. Scott Fitzgerald, James Joyce, Ezra Pound and Ford Madox Ford. Or a special walk, including the Notre Dame and the Ile St Louis and the associations with Victor Hugo, Proust and Charles Baudelaire. Or the Marais, and the spectacular Place des Vosges where Victor Hugo lived, as well as Georges Simenon. Times and prices are on the website but, if time is short, it is also possible to arrange custom walks, focusing on a particular area, writer or group of writers.
4. Paris Movie Walks
For lovers of French cinema and Paris, this book of walking tours is irresistible! Both entertaining and informative, author Michael Schurmann suggests ten clear and easy to follow itineraries centred around distinct areas of Paris, including the atmospheric-laden Canal St Martin and the Hôtel du Nord, which inspired Marcel Carné's film, as well as being the canal where the boat sinks to the bottom in Last Tango in Paris. Other famous films and locations covered range from the French New Wave – Jean Luc Godard's Breathless, François Truffaut's Jules et Jim, to Hollywood blockbusters, such as The Da Vinci Code and The Bourne Identiry, to Paris cinema classics, such as The Red Balloon and Zazie dans le Métro. Even those who are not total cinephiles, will enjoy the details on the social and political history of Paris, its architecture and well known personalities. Each walk starts and ends at a métro stop for easy access from wherever you may be staying. Maps make it easy to follow the routes, and a film index guides you to the locations used in 160 films
5. Better Travel Photos
If you enjoy photography, and whether you are a beginner or have some knowledge, these tours combine learning, or improving you skill, to take beautiful photographs while, at the same time, discovering Paris. You can choose from tours of various areas of the city, including the Marais, Montmartre, Classic Paris (the Eiffel Tower, Louvre, Notre Dame), as well as a tour specializing in night photography. Your guide/teacher will also share practical photography tips and take time to review your photos and give valuable advice. The tours range from short half days tours to multi-day activities and are tailored to your level.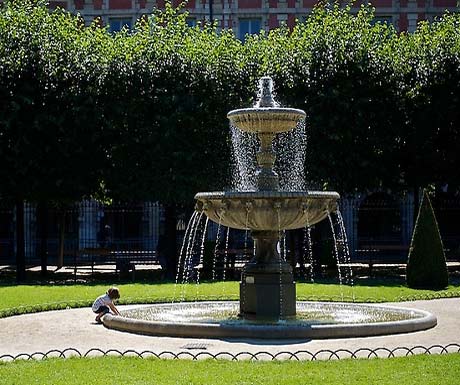 6. Localers
This is a great website, which pretty much covers anything you might conceivably want to do in Paris … from food and wine tours to museum tours, history tours, literature tours, shopping and flea market tours, cooking lessons (including a macaron class) … right through to a 'playing pétanque with the locals' tour. One of their most popular tours is the Paris Photo Shoot, taken by a professional photographer who is also a history expert. This tour lasts for 3 hours visiting famous sights, with personal photographs being taken along the way. The beautiful, high quality photographs are then given to participants at the end of the tour, providing great memories of their stay in Paris. A good idea for first timers in Paris, is also the 'Paris like a Local Crash Course' which, for just €39 per person, helps you navigate the neighbourhood you are staying, and introduces you to situations you are likely to encounter during your stay, from ordering at a restaurant to navigating the menu and the métro. Your guide will also create a list of restaurants, shops and museums tailored specifically to your interests.
The key to Localers is that they are just that i.e. a team of young and enthusiastic local experts to help plan your visit, including not just the essential sights, but less known facts and anecdotes, from beautiful spots to visit to where to stop for an apéritif … the insider secrets only known by the locals!
Susie Marquis is Owner of The City Apartment Book Ltd.
If you would like to be a guest blogger on A Luxury Travel Blog in order to raise your profile, please contact us.
Did you enjoy this article?
Receive similar content direct to your inbox.