Top 7 things to look for in a luxury cruise
Every cruise company claims to offer the ultimate in luxury travel, but it can be hard to know which ships are the real deal until you're stuck in the middle of the ocean! When you're investing in a
luxury cruise
experience, you should expect to enjoy a world class holiday where your every need is met, while you sail from port to port without a care in the world.
Entertainment
Most cruise schedules generally include several full days at sea, without any shore visits. Time can pass quite slowly when you're staring out at the vast blue ocean, so you'd better make sure that your ship offers a bit of entertainment! During the day, this can include sporting facilities (such as miniature golf and rock climbing walls), craft workshops, fitness classes, film screenings and various poolside activities.
By night, you can expect to be entertained by some of the top performers in the world: singers, comedians, actors and magicians are all stalwarts of the cruise ship scene, and on luxury liners, the standard is set extremely high.
Facilities
This is where the truly luxurious cruise ships really stand out. Look for a selection of swimming pools, games areas and dining areas where you can while away a whole day at your leisure. In the rooms, expect to see flat-screen TVs, tea and coffee facilities, and an excellent room service menu.
On a more practical note, your ship's facilities should include a state of the art medical centre with at least one experienced doctor on standby at all times. Larger cruise ships may have a helipad on board which can be extremely useful in emergency cases.
Relaxation
A cruise is meant to be a relaxing experience, and a luxury cruise will do all it can to create a blissed out environment in which you can truly unwind. Look for an on-board spa which offers a full range of treatments, from massages and body wraps to facials and waxing.
Your ship should also include a few quiet spots – a meditation room, a yoga studio or a library, for instance – where you can simply sit and enjoy your surroundings in peace.
Locations
Before you book, take a close look at the ship's schedule. Major cities tend to offer more for short-term visitors, and your cruise company should have a tour guide on standby to help you fit in as many sites as possible during your visit. If you are visiting less developed countries, be aware of the risks. Find out if your cruise company offers security services or local guides, and do a bit of research on your scheduled stops before you travel.
If you opt to stay on board during these port visits, a luxury cruise ship will make sure that you have access to all the usual ship facilities and entertainment.
Accommodation
Even on a luxury cruise, the accommodation is deceptively small. It is vital that you choose a room with a window so that you can enjoy the view, but even better, aim for a room with a balcony for true luxury. Kick back on your private balcony and enjoy the sunset.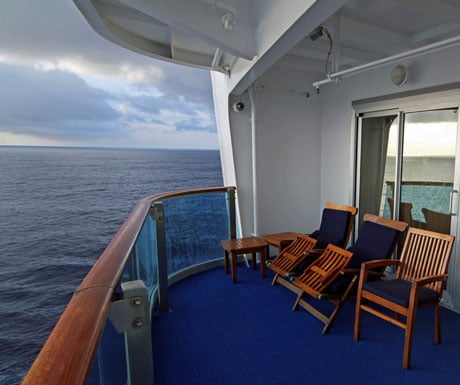 Larger suites should offer more space, including a well-equipped en suite bathroom and a balcony, while state rooms generally include a sitting area and a mini office.
Food and drink
If you have any special dietary requirements, make sure they are catered for. Most luxury cruise ships will have specialist chefs on board to provide proper kosher or halal meals, gluten-free dishes, vegan selections, and more. Let your cruise company know in advance if you have any special requirements and they should go out of their way to accommodate you.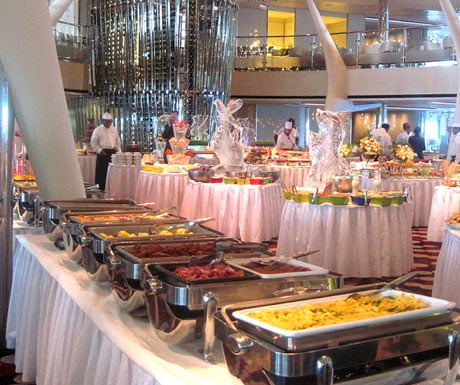 fIn recent years, some luxury cruise ships have been inviting celebrity chefs on board to host special meals and workshops – check ahead to find out what sort of culinary treats you can expect.
Unique features
And finally, for a truly luxurious experience, your cruise ship will offer something completely different that you can't find anywhere else. This can include an open-air cinema, an on-board carousel, 300m-high viewing capsule, or simply that je ne sais quoi that makes your holiday unforgettable.
Daniel Abrahams is Co-founder and CEO of MyTravelMoney.co.uk.
If you would like to be a guest blogger on A Luxury Travel Blog in order to raise your profile, please contact us.
Did you enjoy this article?
Receive similar content direct to your inbox.