Secret South America: an original take on Patagonia
Patagonia might not be such a secret after the alleged Falklands War-related rumpus around the last Top Gear special, but this region of Argentina and Chile is still South America at it's wildest and most unexplored. Hemmed in by the Andes to the west and Tierra del Fuego – the 'Land of Fire' – to the south this can, on occasions, be a hostile environment but also one that often fits into the 'jaw duly dropped' category as well. You've just got to know what, where and when to look.
Patagonia in winter
I refer you to the line above about hostile environments but the crisp and cold weather (no denying that) combined with the beautiful and varied landscapes, which are often shrouded in snow, mean Patagonia is undeniably spectacular. A few of the (excellent) luxury lodges in Patagonia have cottoned on to latter-day travellers' desire for space and peace away from the humdrum of daily life and are now open in winter as well, when an uncrowded habitat feels remoter still, and is best explored from the comfort of a lovely lodge.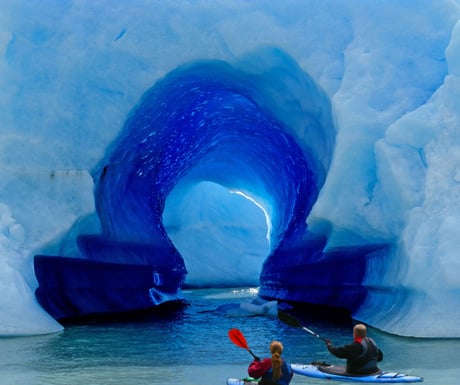 Where to stay
Segueing beautifully to the subject of luxury lodges. If you are heading to Patagonia in winter then Explora Salto Chico, on the shores of Lake Pehoé, is the place to be. However, if you are travelling in summer, Awasi Patagonia in Chile is hard to beat. This is the sister property of Awasi Atacama in the eponymous desert to the north and comes complete with killer views of the iconic serrated edged granite peaks and glacial lakes at the heart of the Torres del Paine National Park. Awasi has just 12 villas fashioned from wood from the surrounding 15,000 acre estate. The best bit? Opening up the windows and soaking up the view from the tub… marvellous.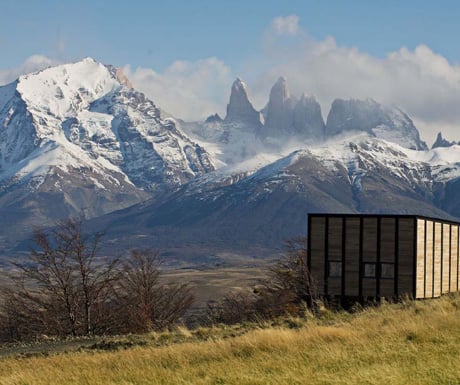 Patagonian pastimes
When not appreciating the views in Patagonia, it's time to get out and interact with them. The range of activities on offer in the region is outstanding – try your hand at riding from estancias in Argentina's northern Patagonia or El Chalten in the south, or glacier trekking in Los Glaciares National Park. Then there's fly fishing for big brown trout in the region's many rivers, trekking pretty much everywhere, jeep safaris in Torres del Paine and our personal favourite – puma tracking with a guide in the UNESCO Biosphere Reserve heart of Torres del Paine. No guarantees, mind, as pumas are notoriously elusive, but you will almost certainly see condors, guanacos, foxes and some of the most beautiful scenery on earth, and the guides are expert puma spotters too.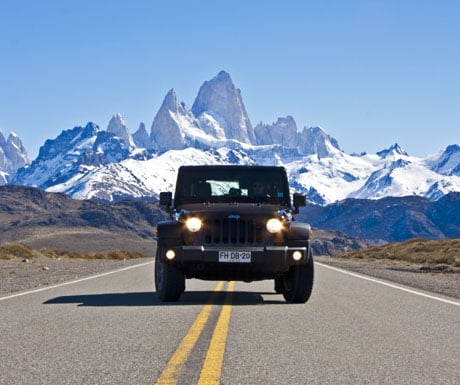 Produce of Patagonia
You're going to need some serious energy to go gallivanting around Patagonia but luckily the region is bountiful in the extreme. As you'd imagine of somewhere with thousands of miles of coastline, the seafood on offer is outstanding, especially the huge centolla or king crabs caught off Tierra del Fuego. Another aquatic favourite is the brown trout in many of the rivers, which tastes even better when caught yourself. This being Argentina (and Chile, of course) there's got to be meat, ideally grilled, and the traditional lamb asado barbecue is every bit as popular and delicious here as in the pampas to the north. And then there's a truly leftfield foodie connection – chocolate. So many Germans, Austrians and Swiss migrated to Argentina during the 20th century that the town of Bariloche could very easily be mistaken for somewhere in the Alps, complete with Austrian Alpine architecture, German lager breweries and oh-so important Swiss chocolate emporiums. Sehr gut.
Aysen, even more secret Patagonia
As you may have noticed, Torres del Paine gets name-checked a lot, but further north and on the Chilean side of the border lies Aysen, or Aisen, a place so remote it can't even work out what its name is yet. Whereas southern Patagonia is a more barren – albeit dramatic – affair, Aisen is often described as being all about water and woods, with the coastline made up of an extraordinary patchwork of islands and fjords that are best explored by boat. This is also the region that husband and wife Doug and Kris Tompkins, the one time CEOs of North Face and Patagonia outdoor clothing companies respectively, have invested heavily in turning former ranch land into national parks.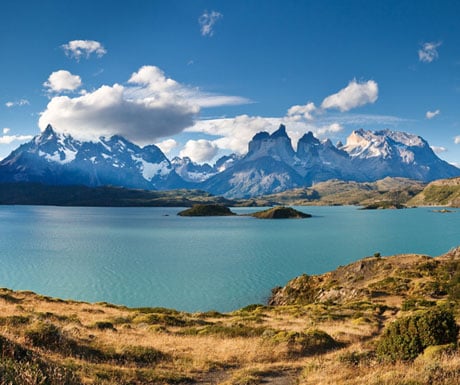 Tom Barber is Co-Founder of Original Travel.
If you would like to be a guest blogger on A Luxury Travel Blog in order to raise your profile, please contact us.
Did you enjoy this article?
Receive similar content direct to your inbox.