By
James Jayasundera
on Feb 17, 2015 in
Accommodation
,
Asia
,
Bed & Breakfasts
,
Bhutan
,
Honeymoons
,
Hotels
,
Japan
,
Leisure Travel
,
Resorts
,
Speciality Travel
,
Sri Lanka
Asia is a vast and beautiful continent, one which is veiled with hidden gems to entice the curious traveller. And for the adventurous honeymooning couple, Asia is full of romance and surprise. But to get the best out of your honeymoon, skip the executive suite in your favourite luxury hotel chain – and opt for an opulent boutique hotel somewhere tucked away in the hidden depths of nature. Here are 3 stunning boutique honeymoon hotels which will blow your mind…
Sekitei Ryokan, Miyajima, Japan
Designed for those who travel for peace and not for convenience, the traditional Sekitei Ryokan is a boutique accommodation like no other. Set a bit further out from Miyajima Port (about ten minutes' bus ride), Sekitei offers complete peace and quiet for the jaded traveller. Ryokan hotels are traditional inns which have 17th Century Japanese charm; classic tatami-matted rooms, tranquil surroundings and communal baths for relaxing in.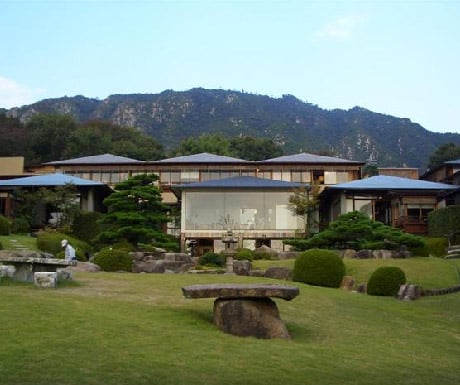 Ideally located for exploring Hiroshima and Miyajima, Sekitei Ryokan comes highly recommended for honeymoons and romantic breaks. With just five rooms, guests can receive the ultimate boutique experience. And the chance to taste authentic Kyoto Kaiseki cuisine makes a stay at Sekitei Ryokan all the more appealing.
Amankora Spiritual Retreat, Paro, Bhutan
If you're looking for undisturbed luxury in Bhutan, Amankora will give you just that. The Amankora Hotel in Paro is located amongst nothing but greenery and clouds. Imagine mountain views no matter which way you look and the soothing sound of nature as you relax on the stylish outdoor terrace.
Offering a total of 24 guest rooms, all designed with traditional Bhutanese décor, there is a real ambience for travellers and holidaymakers. The hotel dining room offers a selection of food from Indian, Western and Bhutanese influences and serves breakfast, lunch and dinner all day. Although tucked away in the surrounding lands of the snow-capped mountains of Bride of Kanchenjunga, internet access is still available and guests will find a delightful gift shop selling local crafts. To wind down, be sure to get a 60 minute full body massage at the small but lavish hotel spa.
Ulagalla Resort, Anuradhapura, Sri Lanka
This upmarket eco retreat is a little piece of heaven hidden away in one of Sri Lanka's major cities, Anuradhapura. Ideally situated for exploring Anuradhapura's archaeological ruins, this inland 5 star resort will give you the best of both worlds, giving you both convenience of the city and a tranquil paradise to wind down at the end of the day. Designed using recycled rice paddy walls and powered by solar electricity, Ulagalla is truly innovative with its eco approach.
Many of the chalets have their own private pools and dinner can be served any way you like; in the main restaurant with other guests, under the stars by your private pool, or at a table set out by the lake. In addition to the romantic dining spots, all food is organically grown in the local area and you can even request a private chef to serve up a terrace barbeque at your chalet.
James Jayasundera is Founder and Managing Director of Ampersand Travel.
If you would like to be a guest blogger on A Luxury Travel Blog in order to raise your profile, please contact us.