Blessed with almost 2,500 kilometers of coastline and countless offshore islands, its easy to see why Mozambique is fast becoming one of Africa's favorite beach holiday destinations. With an enticing mix of Latino-infused culture and natural, unspoilt beauty, its coastal resorts cater to everyone from campers and beach-bumming backpackers to those after an exclusive slice of paradise. With some of southern Africa's best surf breaks and species-rich coral reefs, Mozambique's beaches will keep the adventure-seeker happy, while traditional dhow sailing boats will easily whisk you away to luxury islands where few feet tread.
Tofo Beach, Inhambane Province
With a wide stretch of golden sand, excellent diving offshore and a great little surf spot at Tofinho, its not hard to understand why Tofo has become one of Mozambique's premier beach destinations. Attracting a large number of backpackers, drawn to the adventure sports on offer, Tofo also boasts a vibrant nightlife with a party being hosted at one of the beach bars almost every night of the week. Tofo is the beach to stay at if you want to play hard by day and party all night long.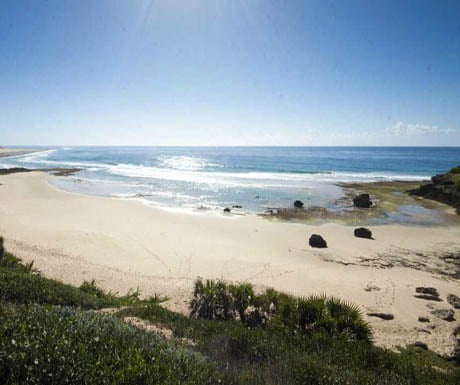 Benguerra Island, Bazaruto Archipelago
A short dhow ride east of Vilanculos, the Bazaruto Archipelago is paradise defined. Pristine windswept sand dunes descend to endless stretches of soft, white sand and a two-mile long coral reef, whilst inland lakes attract a diverse array of bird species. Benguerra Island is the second largest in the archipelago, surrounded by an endless choice of beaches and turquoise waters which are home to Africa's only dugong population. The archipelago's protection status within a marine reserve has limited hotel developments on the island so once the day-trippers go home, you will have it all to yourself.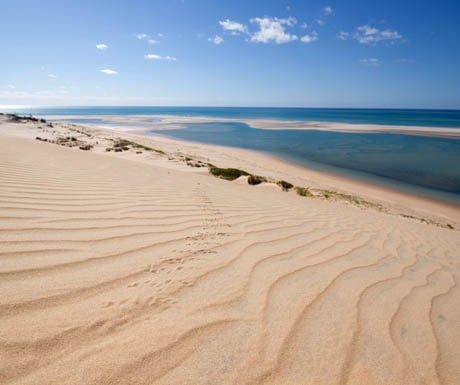 Wimbe Beach, Pemba
On Pemba's coastal edge sits Wimbe Beach, a lively, palm-fringed stretch of sand that beats to a very Mozambican rhythm. On weekends locals descend to frolic in the sand and feast on fresh seafood from the shacks that line the water. So if you want a taste of Mozambican festivities, this is a great place to mingle and banter within the picture-perfect setting of these shallow waters.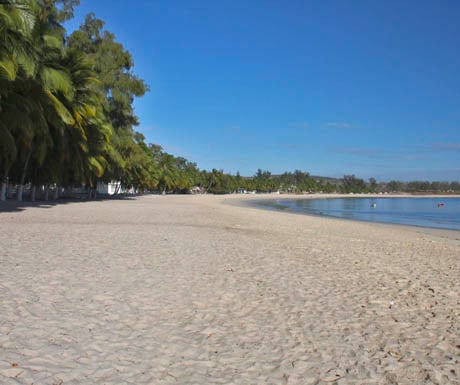 Inhaca Island, Maputo Bay
Surrounded by beautiful beaches and lined with dune forests, mangroves, mudflats and coral reefs overflowing with life, the beaches of Inhaca are a nature lover's paradise. With around 300 species of birds either residing or migrating through the island and whale sharks, humpbacks, turtles and manta rays often spotted in the waters, the diversity of species so close to the bustle of Maputo is astounding. Inhaca has long been a favorite with ecologists and is now slowly being discovered by a new breed of ecotourists.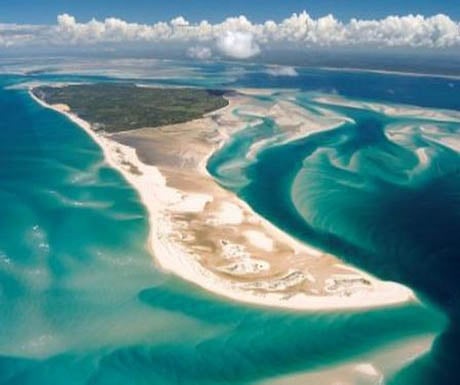 Vamizi Island, Quirimbas Archipelago
Largely unexplored and still exquisitely pristine, the islands of the Quirimbas Archipelago in Mozambique's far north are worth the adventure required to get there. Surrounded by coral reefs home to a huge diversity of marine life, the archipelago is as impressive above water as below. Vamizi Island offers one of the more established beach resorts in this newly developing tourist region, and is also one of the most stunning. While it won't fit within everyone's budget, you'll be hard pressed to find a more spectacular stretch of beachside exclusivity.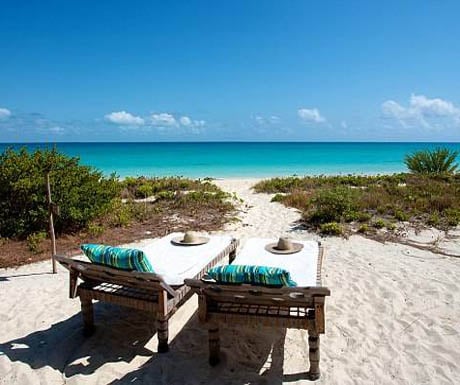 As stability has returned to Mozambique, travelers are slowly being lured across the border from South Africa to holiday along its spectacular coastline and get their dose of beach-side bliss and water-based adventures. The best time to visit Mozambique's beaches is between May and November when the skies are relatively dry and temperatures slightly cooler. December through to March often sees heavy rains and while you won't have trouble finding a spot on the sand, your beach holiday may well be washed out.
Javier Luque is a Co-Founder and Director of Your African Safari.
If you would like to be a guest blogger on A Luxury Travel Blog in order to raise your profile, please contact us.