Whether you're an Italian veteran on the search for something a little different or a first time visitor wanting an utterly unique experience, an Italian holiday doesn't have to be limited to old time favourites such as Rome, Venice and Florence. On the contrary, Italy's 301,338 km² footprint is brimming with 'off the beaten track' gems that will whisk you away from the crowds and transport you into the heart of undiscovered Italy. So what's caught our eye? Read on for six of our favourite unspoiled Italian destinations.
Puglia
Made up of six provinces, Puglia or the Apulia regions feel worlds away from the hustle and bustle of illustrious cities. Boasting natural beauty, a rich history and exceptional local cuisine, Italy's undiscovered Southern region charms every holidaymaker that sets foot on its doorstep.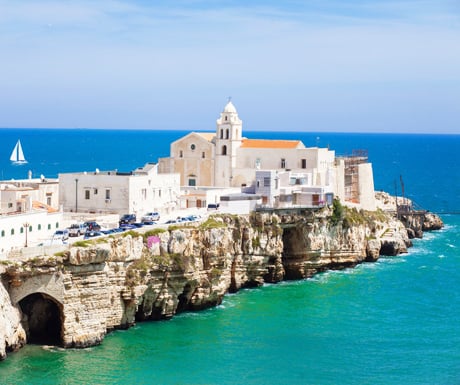 Foodies will fall in love with the cuisine; historians will be infatuated with the region's 7th century heritage while nature lovers will adore the beautiful seascapes. All without the throngs of crowds found in Italy's other hugely popular tourist destinations. Puglia wine is also renowned across Italy, and the region offers an array of unforgettable wine experiences including vineyard and estate tours, wine tasting and wine pairing.
Ascoli Piceno
Nestled in the Marche region, this capital province has a world famous wine scene, as well as status as one of the best truffle hunting destinations on the planet.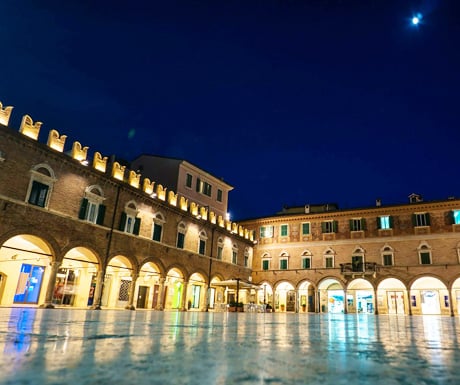 The town has a multitude of picturesque scenery views, as it lies on two rivers and is surrounded by three mountains. There are two national parks close by to Ascoli Piceno, making it a dream destination for nature lovers, hikers and adventure seekers. August is a wonderful time to visit as the town hosts a wonderful Renaissance festival.
The Egadi Islands
Dreaming of untouched beaches and oodles of sunshine? This Sicilian mini archipelago is a favourite with the locals thanks to the no cars policy, undeveloped mainland and crystal clear waters. While other Sicilian islands such as Pantelleria and Lipari have had an influx of tourists, the beautiful Egadi islands have remained relatively untouched. Watch local fishermen mend their nets or climb the mountainous landscape for out-of-this-world views. Pure bliss!
Abruzzo
Just one hour east of the capital, this alluringly beautiful region is peppered with ancient beech forests, sprawling fields, untouched beaches and medieval mountain villages – it seems to have it all!
In fact, Abruzzo has been named "the greenest region in Europe" thanks to its abundance of national parks and nature reserves. The mountains make it a wonderful winter skiing destination, and the beaches offer a peaceful retreat in the summer. It's hard to believe this landscape is easily accessible from the bustling hub of Rome.
Montagnana
Sitting in the heart of the Veneto plain, Montagnana is renowned as one of Europe's most beautiful fortified towns. The meticulously preserved medieval walls tower up to eight metres tall, with the imposing Piazza Maggiore echoing the grandeur of 18th century Venetian architecture.
Montagnana has small town charm yet offers the high end facilities and restaurants of an established city. There is a rich cultural events calendar here, including The Festival of Prosciutto Veneto Euganean DOP in May and Palio of the 10 towns which takes place in September.
Collalto Sabino
Celebrated as one of Italy's most beautiful villages, this historic settlement is surprisingly uncrowded, even in the height of summer. The tourists that do find themselves in its midst can visit Lazio's best preserved medieval castle, wander the stone streets of the historic centre and enjoy the stunning mountain scenery.
Located 50km northeast of Rome, this small village is an ideal escape from the hustle and bustle of the city. Take a drive out for a day trip or stay over in a quintessentially Italian hotel for a couple of nights to experience the real Italy.
What undiscovered Italian gem do you have your sights set on this year?
Chiara Tenuzzo is Director of Aria Luxury Apulia.
If you would like to be a guest blogger on A Luxury Travel Blog in order to raise your profile, please contact us.