I recently had the chance to experience a 5 star European river cruise for the first time and I certainly wasn't disappointed. Stepping aboard the 'Space-Ship' like boat that was docked in Amsterdam, I was about to glide through Amsterdam's remarkable network of canals, in river cruising luxury – if you want to explore European destinations at a gentle pace, river cruising is certainly one of the best ways to do this. Imagine yourself sipping sparkling champagne, whilst listening to nothing but the calm, gentle sounds of the river lapping against the bows.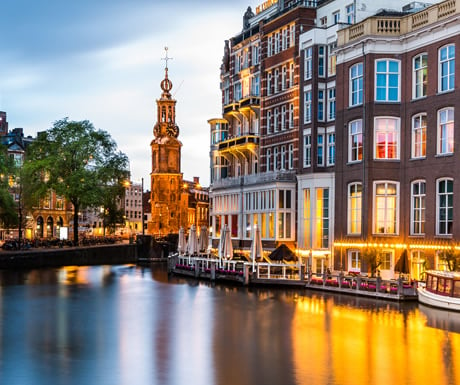 Here are five reasons why a luxury river cruise might perfect for you.
1. Location, location and even more locations…
Rather than staying in one resort for a week or spending all day at sea, your cruise will take you too many different towns, cities and countries, where you can discover new cultures and sample the tradition and cuisines. You will drift through gorgeous towns and villages, visiting beautiful cathedrals, churches and pretty cafes. Docking stations are always close to the city or town, so you will never get lost or have to endure long transfers when experiencing the different places.
2. Smaller ships = more personal attention
Whilst large ocean liners can accommodate thousands of passengers in one voyage, river cruises tend to be a lot smaller and more intimate. With regular social interaction at meal times it's easier to make friends on-board, and staff can pay more attention to you than they would with more passengers to assist. Various ships, depending on the operator, have a personal butler service. This means you can enjoy room service on the balcony (cocktail in hand) and take full advantage of other luxury services, such as having your clothes freshly laundered each day. Guests can also expect the evening entertainment on-board to be inspired by the culture of the port they have visited that day.
3. Luxurious surroundings
Holiday operators are now investing more money, into expanding their ships and equipping them with deluxe furnishings. Modern river boats contain restaurants, WiFi, spas, open bar, a gym, butler service, balconies and even a swimming pool – all within 50 feet of your door. My recent luxury river cruise contained a fully stocked mini-bar each day, at no additional costs.
4. Gourmet food and service
Not content with a run-of-the-mill buffet? Look no further than a luxury river cruise – you can sit down, relax and order your food without having to lift a finger. Buffet breakfasts are the norm but the evenings, after a long day sailing and exploring the cities, you can tuck in to a multi-course gourmet meal. There are also extensive wine lists, with fine red wines from France and fruity white wines from Italy – The professionally trained waiters will pour you whatever you like, when you like.
To say the food on board a luxury river cruise is 'quality' would be an understatement! The chefs prefer to choose home-made dishes from the country they are docking in that day, so you can experience the food culture from country you are in – anything from Hungarian Goulash to Danish cheese platters
5. Relaxation and rejuvenation
A luxury river cruise will have a spacious, cosy lounge area so you can sit back and enjoy a cocktail whilst taking in the magical views of the river banks. You can unwind on your private balcony or mingle with other guests over canapés. River Cruising is all about going at your own pace, and that doesn't matter if it's relaxing on the deck taking in the sights, or having a few drinks over dinner with friends.
Over 130,000 British travellers took a River Cruise in 2014 – a six percent increase on the year before, with Europe being the most popular destination. With an abundance of food, wine and luxurious amenities at your fingertips, it isn't difficult to understand why river cruise holidays have become so popular in recent years.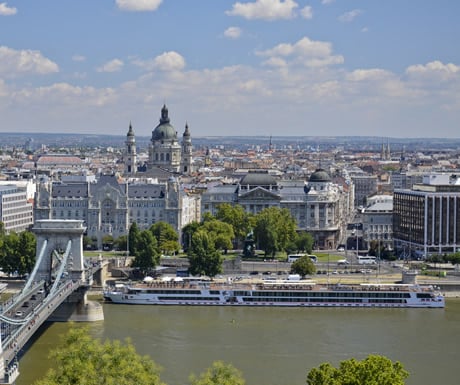 Colin Matthews is the Managing Director at Travel Club Elite.
If you would like to be a guest blogger on A Luxury Travel Blog in order to raise your profile, please contact us.