The Republic of Zimbabwe is a landlocked country bordering South Africa, Botswana, Zambia, and Mozambique. It's an up and coming holiday destination with a warm climate, fascinating history and culture, an abundance of national parks and world heritage sites, spectacular African sunsets, and exceptional game viewing opportunities – all of which can be enjoyed without the crowds. Zimbabwe offers the perfect holiday for families, friends, and even solo travellers. This is why you should plan a luxury holiday to Zimbabwe today: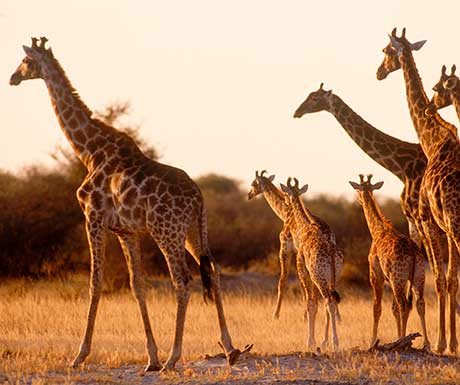 World Heritage Sites
Zimbabwe is home to 4 UNESCO World Heritage Sites, namely Mana Pools National Park, Matobos National Park, the Great Zimbabwe Ruins, and Victoria Falls – which is also one of the 7 Natural Wonders of the World. Victoria Falls is the largest curtain of falling water on earth, and is affectionately known by the locals as "Mosi-oa-Tunya" (The Smoke that Thunders) after the shimmering mist clouds that hover mysteriously over the roaring falls. You can walk all the way to the edge for a spectacular view or venture into the Zambian side to brave a swim in Devil's Pool, a natural rock pool on the very edge of the waterfall which is only open during the dry season (mid-August to mid-January).
Adventure
Adventure tourists will be in their element in Zimbabwe. Victoria Falls is often referred to as the Adventure Capital of the World and has plenty to offer the thrill seeker and family adventurer. You can look forward to exciting activities such as walking with lions, gorge swinging, ziplining, horse riding, white water rafting, bungee jumping, micro-lighting, helicopter flights, elephant back rides, and bridge walks.
The landscape
Zimbabwe is a sparse and beautiful landscape of undulating plateaus and mountains scattered with iconic umbrella thorn trees, baobabs, euphorbias, and thorny acacia bushveld. You'll enjoy some of the most spectacular African sunrises and sunsets in Zimbabwe that will be imprinted in your memory for years to come.
Exceptional safaris
Zimbabwe is a truly magical place to observe game up close. The vast landscape has a large concentration of wildlife. With 108 mammal species and 400 species of birds, Hwange National Park has the highest animal diversity of any national park in the world. Zimbabwe is also one of the best places in the world to see the Big 5 which can be enjoyed the traditional way (in a vehicle) or in a canoe. Sunset booze cruises are also popular for enjoying the beauty of the vegetation and wildlife from the river. What's more, Zimbabwe is known for having some of the most qualified guides in Africa. Having undergone rigorous training, they are experts in their field and have a wealth of knowledge and a contagious passion for the country they are more than willing to share.
The people
One of the most striking things you will notice while on holiday in Zimbabwe is how friendly the locals are. Zimbabweans have a deep sense of pride in their country and their identity. With rich and diverse cultures ranging from Shona to Ndebele, they are known for being one of the most welcoming populations in the world, offering top quality hospitality with a smile. In fact, the Zimbabwe smile is worth its weight in gold – it could almost be used as currency.
Zimbabwe is the ultimate luxury holiday destination with plenty of exciting adventures to discover. Pack your bags and book your Zimbabwe holiday today!
Ash Sofat is Chief Executive at Somak Holidays.
If you would like to be a guest blogger on A Luxury Travel Blog in order to raise your profile, please contact us.