A trip to the Galapagos is likely to be a once in a lifetime holiday so it's important to visit when it's at its best. But when is that? Being on the Equator, it is a year round destination, but with different wildlife and sea temperatures throughout the seasons, certain months suit different travellers best. Typically, the start of the year is sunny but with short, sharp showers and June to November are cooler – though warm – but the highlands shrouded in mist. The months in between these seasons offer a good combination of favourable weather and wildlife activity. Here's our guide for getting the best out of this truly unique part of the world.
January – March
There's plenty of sunshine but days are interspersed with heavy – but sporadic – showers. Green sea turtles begin arriving to lay their eggs and the marine iguanas found on Espanola Island change colour to show off their bright shades of red and blues. Sea temperatures are at their warmest (25 °C) and greater flamingos and Nazca boobies are nesting.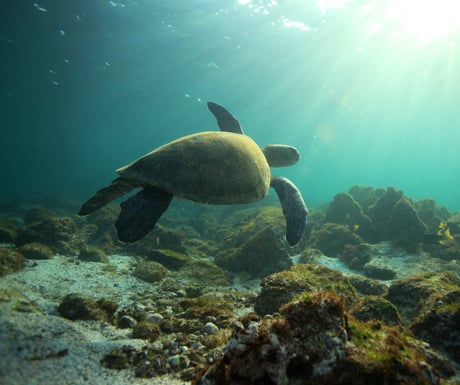 April – June
After the main rains, the islands are lush and green. Waved albatross and the iconic blue-footed boobies start their courting season, eggs of the marine iguana and sea turtles begin to hatch and the magnificent frigate bird and humpback whales are often spotted in North Seymour.  From June the misty dry season – often referred to as the garua – begins.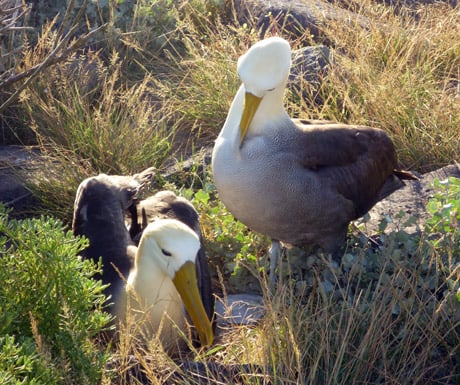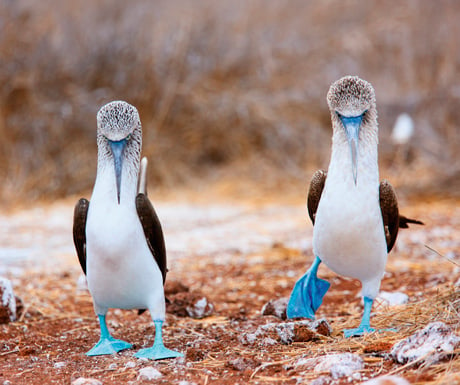 July – September
July is a great month for birdwatchers: flightless cormorants and blue-footed boobies are breeding and nesting, Galapagos penguins are courting on Bartolome Island, migrant shore birds arrive and frigate bird chicks start hatching. Whales and dolphins are spotted off Isabela Island's western coast. The seas are at their coolest and can be choppy in more open waters.
October – December
Galapagos fur seals start their mating season, giant tortoises are laying their eggs and blue-footed boobies can be seen with their newly-hatched chicks. By November the seas are calm, skies are clearer and temperatures are warming up in both the sea and air. It's possible to snorkel with curious young sea lions. Baby giant tortoises start hatching and sea lions and iguanas are breeding.
Katie Cosstick is the PR Manager at Cox & Kings.
If you would like to be a guest blogger on A Luxury Travel Blog in order to raise your profile, please contact us.
Did you enjoy this article?
Receive similar content direct to your inbox.