Everyone loves a good classic, whether it's an old black and white movie, a throw-back tune from 'back in the day' or the joy of a good, old-fashioned Broadway show. Barcelona is home to so much classical entertainment, you just need to know where to look. Here are some of our favourite suggestions:
Opera at Gran Teatre del Liceu
Founded in 1847, Barcelona's Gran Teatre Del Liceu is the city's most esteemed opera house and equally one of the most important venues in Europe. The Liceu is the result of a collaboration of the private patronage of Barcelona's entrepreneurs, which in turn gave the theatre a stronger sense of value in the city.
Simply stepping into this nostalgic ambiance takes you back to a time of pure classicism. On a guided tour you will experience behind the scenes magic, pass through the Hall of Mirrors witnessing the inner workings of the Círculo del Liceo, and browse the Auditorum with its breathtaking high ceiling, which is best appreciated during an opera show.
The Gran Teatre del Liceu's world-class acoustics create the perfect setting for touring international operas and national productions. If you can catch a performance here it will be one of the highlights of you stay in Barcelona.
Flamenco at Barcelona y Flamenco
Flamenco originated in the south of Spain from the Andalusia region, and Barcelona y Flamenco's goal is to spread the art of this Spanish step through unforgettable theatre productions. Having reached over two million spectators through their more prominent shows, Opera & Flamenco and Gran Gala Flamenco, Barcelona y Flamenco continues to shine through stunning theatrical shows performed at the most emblematic music venues.
When it comes to classic entertainment in Barcelona the traditional flamenco is a sure way to spice up an evening. Watch how a love story unfolds through sensual choreography, melodic harmonies and of course the great artistic beauty of flamenco.
Cabaret at El Molino
Dating back to 1898 and having gone through two name changes, El Molino is well known amongst legendary music halls. In 1997 the doors of the El Molino closed not knowing 13 years later they would undergo major renovation and re-launch becoming a city icon once again. El Molino introduces an all-star cast of singers, dancers and acrobats coordinated in vibrant costumes, bringing the performance to life. Take a brief intermission and treat yourself to a special night of cabaret and entertainment in Barcelona.
Rumba at La Rumbeta
Originated within the Gipsy community of Barcelona, the Catalan Rumba is a musical style defined by two different percussions: the ventilador (fan) and the martell (hammer). The ventilador is the most distinctive characteristic of the Catalan Rumba, consisting of a specific technique of playing a Spanish guitar, clapping with the hand against the box of the instrument while playing the chords at the same time. The martell is the basic rhythm of Caribbean bongo playing.
La Rumbeta offers dynamic, interactive shows performed mostly by Catalan gypsies and is a classic in Barcelona. This concert hall seats 98 and is renowned for being the only place in the world exclusively devoted to the art of Rumba Catalana. Enjoy an evening of musical alternatives by way of Catalan Rumba.
Jazz at the Harlem Jazz Club
Harlem Jazz Club has become one of Barcelona's most well-known jazz clubs. This hidden gem typically attracts an older and perceptive crowd, offering the perfect spot to hear the classic genres such as jazz, funk and soul, nearly every night. An international jazz lover's dream, a cozy space with dim lighting, cheap drinks and a welcoming atmosphere, stick around a bit longer in Barcelona and step the night away at the Harlem Jazz Club.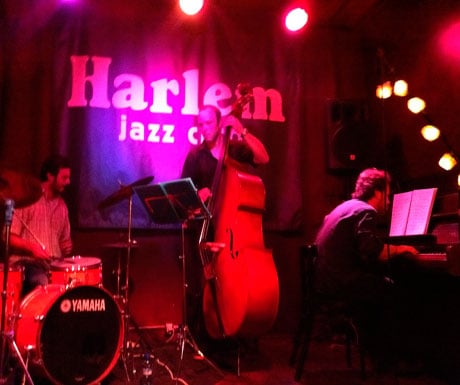 Sandra Roig is Marketing Director at Apartment Barcelona.
If you would like to be a guest blogger on A Luxury Travel Blog in order to raise your profile, please contact us.