The hectic pace of life in Rio can leave visitors in need of a little rest and relaxation, and thankfully there are ample opportunities to recharge the batteries within just a few hours' drive of the city. Rio de Janeiro state is packed with beautiful beaches, quiet fishing towns and well-preserved rainforest, and one of the region's biggest attractions is the historic coastal town of Paraty. Home to immaculately-preserved colonial architecture, the town is also famous for the gorgeous beaches that lie nearby, as well as its lively arts scene and delicious local food and drink.
Sometimes spelled Parati, this wonderfully relaxing spot is located some four hours' drive from Rio, and the journey itself is a spectacle – you'll travel along the beautiful 'Costa Verde', (Green Coast) which takes its name from the verdant jungle that stretches right out to the crashing waves of the Atlantic ocean.
On arrival in Paraty, you'll feel like you've taken a step back in time. Whitewashed houses line the cobblestone streets, children play in the town square, and horses clip clop past elegant baroque churches. The entire historic center is a UNESCO World Heritage Site, and it has a simple beauty that makes it a wonderfully relaxing place to stroll around. Nature trails in the region will take you to cooling waterfalls and natural pools, and the town itself is home to some lovely historic guest houses.
We've handpicked a few of the best things to see and do on a visit to Paraty.
Explore the historic center
Paraty's downtown is one of the best preserved historic centers in Brazil, and the cobbled streets and squares are lined with museums, galleries, handsome churches and stores selling locally-produced arts, crafts and delicious local specialities including many varieties of cachaca (sugar cane rum) and hot chili peppers. The many relaxed cafes are great places to take a pitstop and enjoy a bite to eat and a coffee, while after dark the sound of live music spills from the bar-restaurants that line the pretty town square.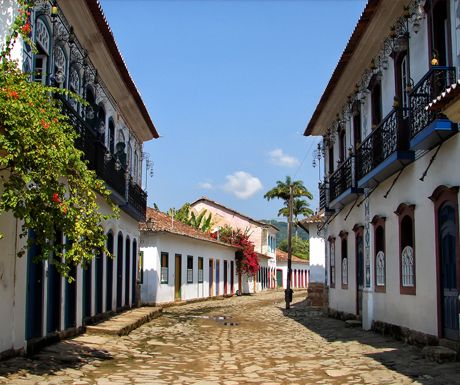 Partake in some cultural activities
Paraty is known as one of Brazil's most important cultural centers, and hosts the country's largest annual literary festival each winter. A packed cultural calendar includes ballet, theater and classical music performances, and there are regular events such as puppet shows – a hit with visiting children and adults alike – and culinary workshops where experts teach all the tricks necessary to prepare delicious dishes using local ingredients.
Go on a boat trip
Paraty itself has some pleasant beaches, but for crystal clear waters, white sands and pure unspoiled nature, you should take a boat trip. Visitors can choose to take a group excursion visiting several key beaches with stops for swimming and lunch at a beachfront restaurant, or hire a fishing boat and skipper. Although this is slightly more expensive, you can set your own agenda and won't be subjected to the loud music that is often part of the group boat trip experience.
Visit Mamanguá
Like the Norwegian fjords relocated in the tropics, this low-lying body of water is one of the most gorgeous spots in Rio state. With 33 beaches, nature-rich mangroves and surrounded by verdant hills and mountains, this environmentally-protected area is home to wonderful flora and fauna.  Kayaking and nature trails are popular activities here, and visitors can enjoy fresh seafood at simple restaurants. To reach this little piece of paradise, you'll need to cover some distance by car on a rough, unlit road before taking a boat. An experienced driver is key to ensuring the trip goes smoothly.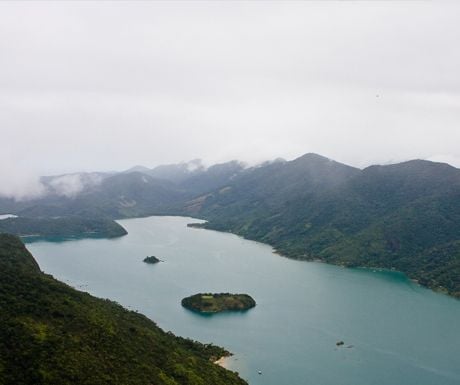 Call at Trindade and Praia do Sono
Around half an hour's drive from Paraty lies the quiet coastal village of Trindade, famed for its lovely, quiet beaches and its proximity to wild nature. There are some simple guest houses here, and within relatively easy reach are lovely beaches such as Praia do Sono, which requires a bus or car drive followed by a trek along a rough jungle path. Those who do make the journey will be well rewarded by one of the region's loveliest and most unspoiled beaches, with waters that are calm and clear enough for swimming.
Fabio Mendonça is a Founder of Rio Cultural Secrets.
If you would like to be a guest blogger on A Luxury Travel Blog in order to raise your profile, please contact us.