Secrets of Spain: the delightful Delta de l'Ebre
Mother Nature has blessed the world with numerous beautiful places. Only she can choose the most perfect colours and ingredients to design environments that can affect us deeply. In my early days of living in
Spain
, I discovered the Delta de l'Ebre, which I fell in love with immediately. This is a place for anyone who appreciates beauty, nature and peace.
A magical landscape
Located in Southern Catalonia, the Delta de l'Ebre has an enchanting, magical landscape that seems to go on forever. This natural park is the largest wetland in Catalonia. Its magical landscape includes sand dunes and unspoilt beaches, rivers, lagoons, marshes, salt pans and paddy fields.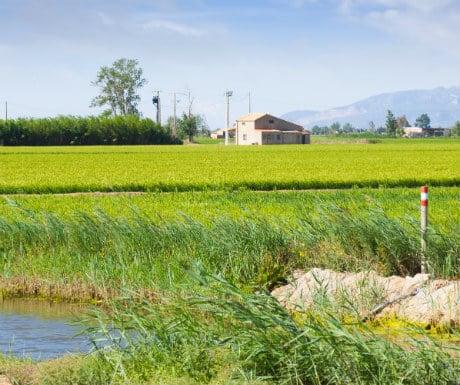 Calling all foodies
The paddy fields of the Delta de l'Ebre have been producing rice ever since 1860. You can choose from 14 different varieties, which make up the 45 million kg of rice, that are produced each year in the Delta. 98% of Catalonia's rice is produced here, and the Delta's rice production makes up 20% of total Spanish rice production. Don't make the mistake of thinking that the rice is only used in paella, it is used in many different ways – and actually Catalonia has embraced its production with a foodie initiative called Much More Than Rice. A series of 10 creative dishes prepared by the renowned Michelin starred chef, Carme Ruscalleda, were served at the launch in the Mandarin Oriental Hotel in
Barcelona
. Not long after, her book, which includes 50 exciting recipes was released. Of course you can sample great rice dishes in plenty of locations in Catalonia, however, as you can imagine, the pride and traditions that have been passed down from generation to generation in relation to rice, can be most strongly felt in the Delta. The area is also rich in other food ingredients, including wonderful oysters and mussels.
Calling all photographers
I think I can let these photographs speak for themselves. I hope they give you a small taste of why I love the Delta de l'Ebre. Whether you enjoy recording your holiday experiences, or you're really into photography – the landscape here is magical and delightful, and full of variety to trigger your visual talents.
A birdwatcher's paradise
The Delta Ebro is a birdwatcher's paradise. In fact you don't even need to be into birdwatching to appreciate the great range of birds you see as you travel into the Delta. It's hard not to be impressed by the variety, which amounts to around 350 bird species, including exotic pink flamingos. This is one of the top sites in Europe to enjoy birds, and birdwatching is an all year round activity in the Delta de l'Ebre. Thanks to the locals, the left bank area first became protected in 1983, and the right bank became protected two years later. These days the Delta has been designated by the European Commission as a European Destination of Excellence – EDEN.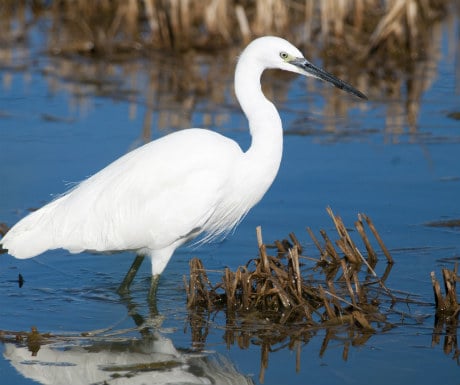 Explore the Delta de l'Ebro on horseback
A magical way to absorb the unique environment of the Delta, is to explore it on horseback. Personally I can't imagine a more perfect way to spend some time than cantering along a beautiful beach. I have also explored the Delta on a bike, and if you like
cycling
, this is another wonderful way to really feel and sense the surroundings.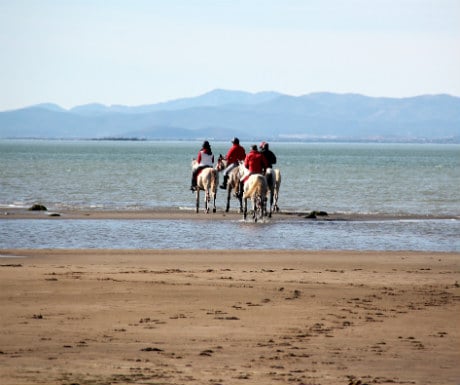 Houses that seem lost in water
Another one of the charms of the Delta are these houses that appear to be lost in the water. Even though I've been going there for years, I still wonder how it must be to live there, and especially what fun it must be to get back after a party night out!
Beautiful beaches
Although the Delta does get its fair share of visitors, the beaches still remain unspoilt and at least when I've been there, they don't appear to get overrun with tourists. Of course the area is also protected, which you can understand more about by visiting the eco-museum in the natural park.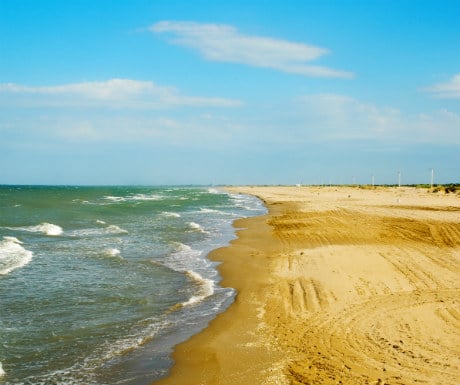 Location, location, location
The Delta de l'Ebre can be found approximately 150 km south of Barcelona, and around 70 km south of Reus, where there's an airport, as well as a city well worth discovering. There are small towns in the Delta where you can find accommodation, as well as gateway towns and villages, such as Sant Carles de la Rapita, Les Cases d'Alcanar and L'Ampolla. All of these are on the coast. If you're a city person, try to visit Reus and Tarragona, which are only 14 km apart, and both of which are around an hour's drive in the direction back up to Barcelona. You can discover Tarragona in my last article
here
, and Reus will be featured in the future. If you want to stay in, or visit a city that is more local, then consider Tortosa, which is around 30 km from the Delta. Tortosa has plenty of cultural and artistic heritage, and has its own Parador in a superb setting. If you are planning a trip in July, try to get to the Tortosa Renaissance festival, which is fabulous. In 2015 the dates are 23rd to 26th July. Paradors (paradores in Spanish), in case you aren't familiar with them, are Spanish state run luxury hotels set in historic buildings.
Jackie de Burca is Co-owner of Catalonia Valencia.
If you would like to be a guest blogger on A Luxury Travel Blog in order to raise your profile, please contact us.
Did you enjoy this article?
Receive similar content direct to your inbox.