3 very different things to do in Guernsey this Summer
The Channel Island of Guernsey is just a 30 minute flight from Gatwick making it ideal for a short break over the summer. Whether for the whole family, couples or groups or friends there are plenty of festivals and events to keep everyone occupied. Here are three unique things you could be doing this August:
Torteval Scarecrow Festival
Hundreds of scarecrows will pop up in the Guernsey parish of Torteval over the weekend of 1st and 2nd August 2015 for the annual
Torteval Scarecrow Festival
. Creative scarecrows of all shapes and sizes will line the roads, fields and gardens of the stunning area in south west Guernsey and families are invited to follow the Scarecrow Trail through the country lanes. The trail takes about an hour and a half to walk and walkers are provided with guides so they can tick off the scarecrows as they go along. In the past these have ranged from Jesus and his disciples to a vicar, Michael Jackson, astronauts, groups of fishermen and whole choirs!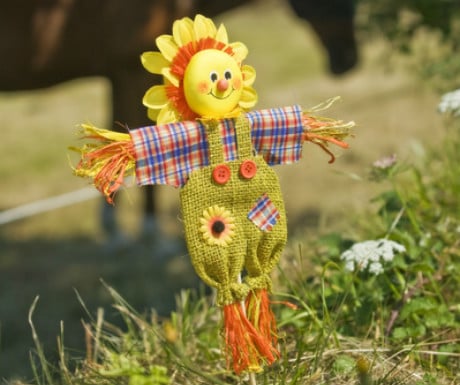 Sure Big Screen at Cobo Bay
The ultimate outdoor cinema experience hits Guernsey each summer with the
Sure
Big Screen at Cobo Bay, one of the island's most idyllic, sandy bays on the west coast. From 25th-31st August this year, the outdoor screen on the beach will show three or four films a day, with films for children in the early afternoon, followed by family films in the evening and adult films later on. The screenings are free and good seating is on a first come first served basis. Showings range from recent releases to classics such as Footloose and Mary Poppins.
Guernsey Marathon
Those looking for perhaps one of the most picturesque marathons in the
UK
still have time to sign up to the
Guernsey Marathon
on 30th August 2015. The course circumnavigates the entire island starting and finishing in St. Peter Port. 20 miles of the course has coastal views, which are interspersed with inner island lanes and green valleys. Entry is £56 and runners can sign up on the website.
Did you enjoy this article?
Receive similar content direct to your inbox.