Dubai is known as one of the world's most decadent locations for a reason; it's got great shopping, the hotels are the very epitome of style and comfort, and the food's extraordinary. Whether you're a strict vegan or you'd like to sample some delicacies which aren't often found on most 'normal' menus, Dubai is the place to come for culinary delights which you'll never forget. Here are five restaurants which will impress you and your dining companions – bon appetit!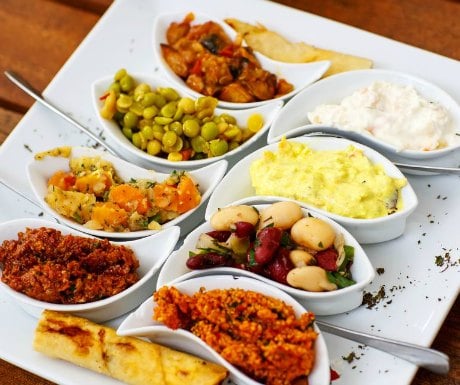 Dubai's finest 'pan-Latin' restaurant is a classy, well-run establishment which takes good eating extremely seriously. The restaurant 'pioneers tastes from Buenos Aires to São Paulo' and there's even an 'infinite Cachaça Bar'. The dinner menu has always received rave reviews on Trip Advisor, and for good reason; who wouldn't want to enjoy smoked guacamole paired with mushroom flatbreads, sauteed scallops and beef filet anticucho skewers?
If you're looking for a decent brunch, come to Toro Toro; fresh and flavoursome ceviche dishes, the restaurant's famous yuca fries and delicious salads will see you through until the evening. Toro Toro has impressed from the outset, and we expect to see more great things from Chef Richard Sandoval's Dubai offering.
Set on a bedecked pier jutting out into the sea, Pierchic offers some of Dubai's finest seafood. In 2010, it was named a second time as Dubai's Best Seafood Restaurant by Time Out. The pier gives diners a chance to reflect and escape Dubai's often maddening hustle and bustle; it also offers unbeatable views of the Gulf. Pierchic is also a hugely romantic restaurant, so if you're planning on getting down on one knee, this is the place to do it.
So, you're after world-class seafood. What can Pierchic offer you? As well as the grilled fish of the day with lemon butter, relish and butter lettuce, you can enjoy roasted sea bream with braised green lentils, baked organic salmon with tender salads and pan-fried Atlantic halibut. Top tip – this restaurant doesn't just excel at seafood; make sure that you come here for the breakfast, too. The Full English and Canadian Lobster are wonderfully-luxurious starts to the day.
We'll warn you now – this place is outrageously expensive, but you must visit here if you want to enjoy a gastronomic experience like no other. This restaurant's tasting menu is why most people come, and it's presided over by French Michelin-starred chef Pierre Gagnaire. Trust us, this will be a meal to remember, as great as any you'll have in Paris or London.
The food isn't Arabian, but Moroccan; and if you're after five-star service, the friendly and knowledgeable staff will help you find dishes right for you. The current menu includes Semi salted cod poached in olive oil and aromatic herbs, Milk fed lamb shoulder marinated with Sarriette and Fenugrec, slowly braised in the oven and Irish beef rib eye John Stone covered with black pepperBéarnaise sauce. However, don't be fooled into thinking this place is stuck-up and snobby; there's a live band, which the waiting staff will often dance to!
Rated as Dubai's #1 restaurant on TripAdvisor, Zengo is a terrific all-rounder. The stylish and spacious interior attracts lots of lovely feedback, but if you're lucky enough to be sat outside, you're in for a real treat – there are sofas, soft, flattering lighting and decking.
People often come here for cocktails, then order food, although if you come here just for the professionally-made drinks you'll be equally impressed. Drinks arrive with a smile, and staff will happily tell you the story behind them. Don't worry – the staff are more than happy to mix 'classic' cocktails if you'd like something traditional.
And what of the food? You'll be enjoying an 'artful blend of Asian styles and flavours' with influences from around the world; their most popular dishes include cold starter dishes such as seared tuna with citrus fruits, dill oil, togarashi, pickled onions. Mains like wok-fried red snapper with hot and sour ginger sauce, tamarind and coriander are equally memorable.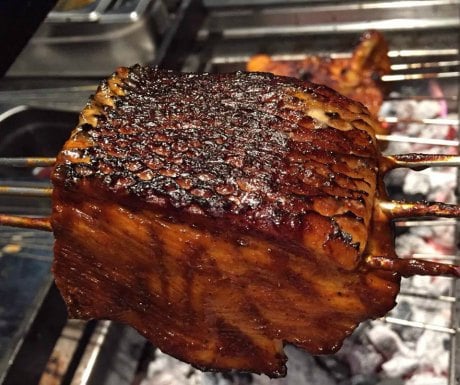 Don't make the mistake of leaving Awtar off of your list; it's not as fashionable as Zengo et al, but it's a chic, well-thought of restaurant, and frequented by affluent Arab expats seeking good food with excellent service.
This is the place to come if you're after a party that continues long into the evening – things really get moving at around 10pm. It's also worth coming here for the opulent and dramatic interior – look out for the tent-style ceiling! Diners won't have to rely on making scintillating conversation – every night, a live band takes to the stage, with a singer and a belly dancer.
The authentic Lebanese food menu includes a lavish selection of hot and cold mezze (all your favourites will be accounted for) and grill items designed for sharing.
Vicky Anscombe is Editor-in-Chief at Columbus Direct.
If you would like to be a guest blogger on A Luxury Travel Blog in order to raise your profile, please contact us.