The Seychelles specialises in decadence, and is constantly redefining the meaning of luxury. This is partly due to its natural splendour, including its endless white sandy beaches and sparkling turquoise waters, but also because of the slew of luxurious all inclusive hotels which inhabit the Seychelles. Here's a list of our favourite all inclusive hotels in the Seychelles:
Desroches Island is its own tropical paradise, and will make you feel as if you're staying on your own private island. Enjoying glorious ocean views whilst also being surrounded by lush tropical foliage, the Desroches Island Resort oozes stereotypical Seychelles charm whilst also boasting modern amenities too.
There is a selection of opulent room types for you to choose from, whether it be a classic Beach Suite which has its own private deck to enjoy the sunsets from, or the exceptional Madam Zabre Spa Retreat, which is ideal for large families and groups of friends. If you're in need of further relaxation, you'll be pleased to hear that Desroches Island Resort also has a spa, which offers an array of indulgent treatments, from massages to facials.
If you're desperate to escape the pressures of work and life in general, then look no further than Denis Private Island. Set in the sapphire seas, with abundant foliage surrounding it, this coral isle is truly heaven on earth. Choose from a range of luxurious accommodation options, such as the Deluxe Beach Cottage which has an enviable outdoor shower as well as a sea-facing veranda, or the Beach Villa, which features its own private courtyard.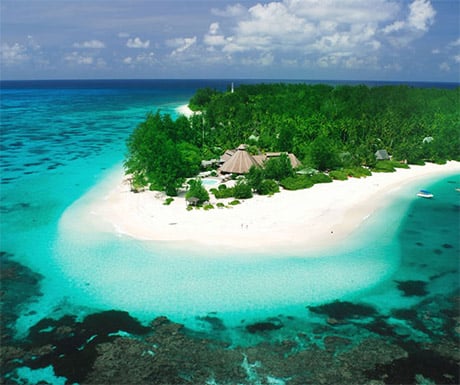 Whether you want to relax in the resort's wellness centre or embark upon a range of water sports, where novices and experts alike can learn more at the PADI centre, Denis Private Island offers it all and more.
You'll soon realise the perfect paradise isn't unattainable when you arrive on Fregate Island Private. No matter what direction you are facing in, you will be able to absorb views of the Indian Ocean and the island's endless sandy beaches, as well as the bounty of tropical shrubbery. There is an irresistible choice of accommodations to choose from, all of which are as luxurious as each other. You'll be able to savour stunning views of the Indian Ocean from your spacious terrace, which is also perfect for enjoying room service from.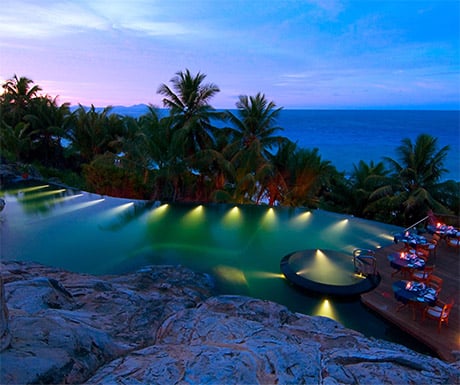 Of course, luxury wouldn't be complete without further pampering, which you'll find at the resort's Rock Spa.
Home to only a mere 30 private villas, the Maia Luxury Resort & Spa promises its guests intimacy whilst also offering all modern amenities. Dining is a large part of what makes this resort so wonderful, as you can choose to either dine at the Sunset Pool Bar or in your villa. Of course, if you fancy a romantic meal on the beach, the hotel staff will be more than happy to arrange it for you.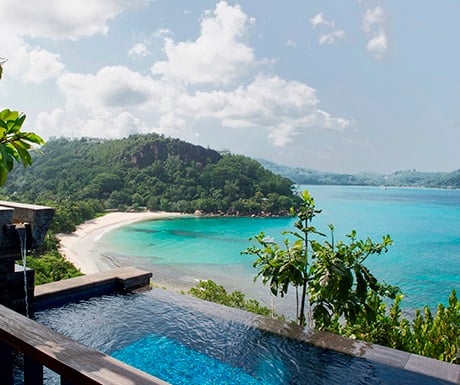 The Maia Luxury Resort & Spa is renowned for its spa, which provides the ultimate in relaxation and decadence.
Rediscover solitude and relaxation on North Island, which is home to a collection of 11 private villas. Savour mouth-watering organic food wherever you like, whether it is on the beach or in your villa. The 'no menu' concept ensures that your personal dietary requirements and preferences are suitably catered for.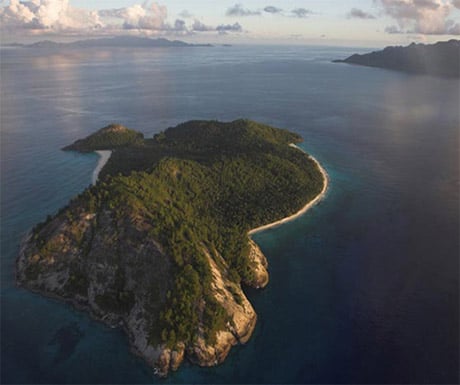 Oh, and don't forget the spa which boasts a range of therapeutic treatments for you to enjoy.
Matthew Coe is Online Marketing Manager for Wanderforth.
If you would like to be a guest blogger on A Luxury Travel Blog in order to raise your profile, please contact us.