By
Leah DeAngelis
on Jul 20, 2015 in
Bars
,
Colorado
,
Food and Drink
,
Going Out
,
North America
,
Regions
,
Restaurants
,
Spas & Pampering
,
Speciality Travel
,
Travel Miscellany
,
USA
With more breweries per capita than any other state, Colorado is famous for craft brew. Denver is often referred to as the "Napa Valley of Beer," and more beer is produced in the Mile High City than any other metropolis in the US. Most microbreweries aim to source ingredients as locally as possible, and there are over 100 breweries to choose from. Every Autumn, the city hosts the Great American Beer Festival, offering the largest variety of beer on tap in the country.
Denver also has their own fall Beer Festival featuring local microbrews. There are other ways to enjoy beer in Denver besides festivals and brewpub hopping though. You can literally consume it through your pores via a beer spa treatment. Or get Fido in on the fun with artisan dog treats made with local beer. How about educating yourself on the art of beer crafting by taking a brewery tour? Here are six ways to enjoy craft beer in Denver.
Microbrew Massage at Ritz Carlton Spa
Apparently, beer is great for your skin. The spa at Ritz Carlton Denver offers a Mile High Malt Scrub and Microbrew Massage for beer lovers. First you sip a local brew. Next you get a full body exfoliation with malt scrub and a Vichy shower. Then a stout beer mask is applied to nourish and moisturize the skin followed by a full body massage using beer foam. A scalp massage with beer leaves hair silky soft while nutrients soak into your body. Post treatment, you can continue to sip beer in the relaxation room.
The Denver Beer Trail is a self guided beer tour through 20 of the city's craft breweries. Visit River North Brewery which specializes in Belgian-style beer in the up and coming RiNo district, sip some delicious Novo Coffee Stout at Our Mutual Friend in the Five Points neighborhood, or chill with some Belgorado Belgian Style IPA at LoDo's Wynkoop Brewing Company, which was Denver's first brewpub, co-founded in the 80's by Colorado governor John Hickenlooper.  Most breweries have rooftops or patios to enjoy your drinks alfresco, and if they don't serve food, it's never far away. Many breweries have food trucks on site.
Sour Beer at The Crooked Stave
One of the breweries on the Denver Beer Trail, The Crooked Stave, is known for its sour beers. Somewhat reminiscent of Kombucha, sour beer is a thing, and it's fairly common in Denver. Located in The Source building north of the Highland neighborhood, The Crooked Stave is considered one of the hottest places in town for sour brews. These barrel aged sours are an acquired taste for some and a big hit with the craft crowd. After you taste a flight, you can choose from several dining options including the immensely popular Acorn restaurant within The Source building.
Enjoy bottomless taps of Great Divide craft brew on weekends during Brewery Brunch at Edge restaurant in the Four Seasons downtown. Dine on gourmet comfort food like Mushrooms on Toast, Lemon Ricotta Pancakes with Colorado Peaches, or Biscuits and Gravy while sipping on your favorite local brews. When you're done, you get to keep the pint glass.  The concierge at the Four Seasons can provide you with a Bike & Brew map to continue exploring local beer on two wheels and peddle off some of that hearty meal.
Brewery Tour at Great Divide Brewing Company
Great Divide Brewing Company is one of several Denver breweries offering tours so you can see what goes on behind the scenes at a brewpub. Learn about the art of crafting microbrew, beer history, and the differences between various types of beer and how those flavors are achieved. Drink some unique brews like Chocolate Oak Aged Yeti or DPT–Denver Pale Ale.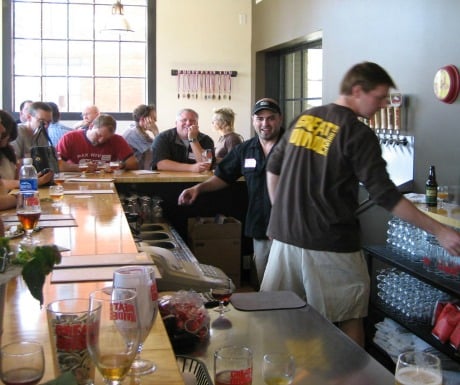 How appropriate that this dog friendly, beer loving city would be home of Brew Bones – dog treats made with beer. Many of Denver's brewpubs allow canine friends on patios and decks, so it's fitting that there are beer treats for them too. Of course they are alcohol free and made with byproducts of the brewing process mixed with healthy ingredients like local honey and organic flour. Brew Bones can be found in local doggy shops in Denver as well as online.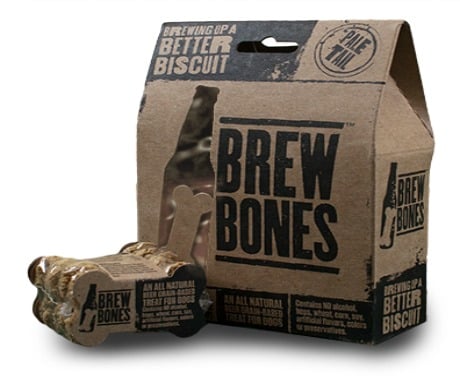 Leah DeAngelis is Editor of Best Travel Gear.
If you would like to be a guest blogger on A Luxury Travel Blog in order to raise your profile, please contact us.