Florence (or Firenze, its Italian name) is a magical place to spend a romantic getaway, or even a family holiday. As the birthplace of the Renaissance, magnificent architecture and history confront you at every turn, and as the gateway to Tuscany, the cuisine is no less impressive. Whether it's a first visit or a return one after several years, here are my picks for essential visits to elevate your visit to Florence:
1. The Uffizi, with Walks Inside Florence
The Uffizi is one of the most popular art museums in the world, and with good reason – it displays works by Michelangelo, Leonardo da Vinci, Botticelli, Giotto, and other Renaissance masters. The key is to not just show up, since you could face a very long line and wait. Instead, pre-book a private tour with Walks Inside Florence, both so that your ticket will be purchased in advance enabling you to skip the line, and so that you can enjoy a more personalized guided experience of the Uffizi's masterpieces, tailored to your interests.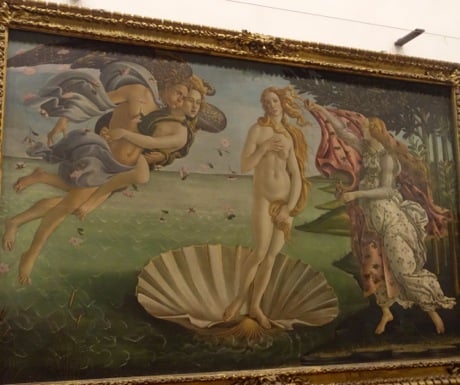 2. Portrait Firenze, with a view of the Ponte Vecchio
The Portrait Firenze, the flagship property of the renowned luxury fashion house Salvatore Ferragamo, is the perfect luxury pied-a-terre in Florence, with just 37 rooms and luxury suites right in the heart of Florence, steps from the Uffizi and Piazza Signoria. Be sure to reserve one with a view of the Ponte Vecchio and Arno. Don't miss the lavish breakfast, with fresh squeezed juices, pastries with artisanal Agrimontana preserves, organic yogurts, and frittatas cooked to order. Signature Ferragamo fragrances were a welcome parting gift.
3. Santa Croce: Graves of Michelangelo, Galileo, Machiavelli
Santa Croce is the final resting place of Renaissance greats, including Michelangelo, Galileo, Machiavelli, and others. Some of the funerary monuments, such as Dante's, do not contain the remains (Dante is buried in Ravenna) but the elaborate sculptures, as well as the beautiful stained glass of Santa Croce, make this a worthwhile visit.
Four Seasons Firenze is a firm favorite, particularly for those who enjoy the luxury of a Florentine estate, complete with outdoor pool, full service spa, and a choice in dining venues. It's a 12 minute walk to Santa Croce and about a 20 minute walk to the Uffizi, so still quite close to the sights, yet with the feel of an oasis, particularly in the warm summer months, thanks to the extensive grounds.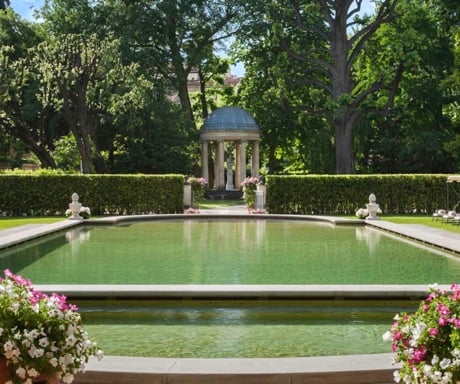 Families will enjoy the unique kids' welcome amenities, from a Pinocchio doll (Pinocchio is from Florence) and t-shirt to yummy treats and child-sized bathrobe in the room, just for them. Take a vacation from your vacation by lazing by the pool at least one afternoon, enjoying a well-crafted drink while the kids cool off in the pool, or enjoy a complimentary kids' arts and crafts activity in the nearby Conventino.
While fairly small and easy to miss in its Via dei Servi location, the Leonardo da Vinci Museum is a great place for adults and kids alike to see models of many of his inventions, from flying machines to perpetual motion machines, to ball bearings to an improved steam cannon, to the best anatomical depictions of the human body at the time.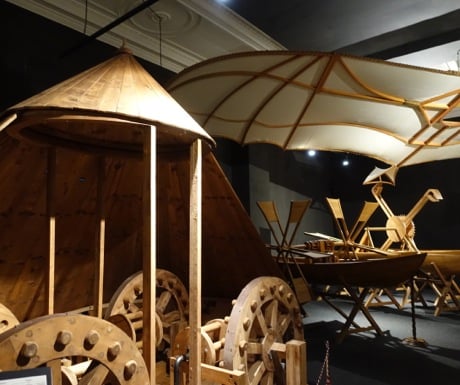 If all the walking around Florence's cobblestone streets has made you tired, thirsty and hungry, head to a favorite local wine bar, Le Volpi e L'Uva, for a well deserved glass of wine, from the dozens of Italian and foreign vintages on offer. Accompany it with a delicious hot crostone, or open face toasted sandwich–our favorites were the one with Asiago cheese, prosciutto and honey, as well as one with cheese, anchovies and perfectly ripe tomatoes.
Hilary Stockton is the CEO at TravelSort.
If you would like to be a guest blogger on A Luxury Travel Blog in order to raise your profile, please contact us.