Zambia is, without doubt, one of Africa's finest safari destinations. Home of the walking safari, blessed with incredible wildlife and a more varied range of safari activities than you'll find in many other wildlife areas, it never disappoints. So how do you pick from the myriad accommodation options, and ensure you see the best bits of the amazing national parks?
Here's a look at the key points to consider.
Where to go
Three main areas: Victoria Falls for a gentle start. No game viewing per se but all sorts of activities from river cruises and white water rafting, to bungee jumping and heli flips over the Falls. The Lower Zambezi National Park is the place for watery activities, canoeing, boating and fishing while the South Luangwa is perfect for undisturbed game viewing, and where wildlife populations around the river are among the highest anywhere in Africa.
What to do
One of the best places in Africa for a walking safari; coming within metres of big game on foot always makes the heart pump a little faster. Ditto canoe safaris. Game drives – day and night, and the South Luangwa is a leopard hot-spot. Fly camp with extraordinary guides for a night and I promise you'll have memories for ever.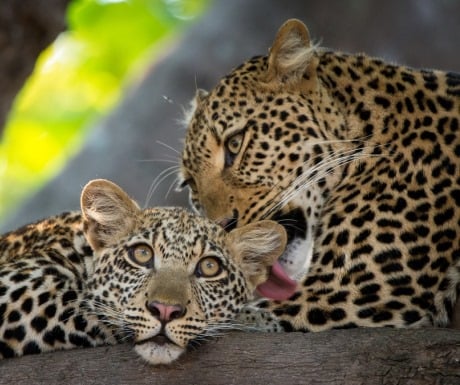 Where to stay
Choose an intimate bush camp, bookable exclusively if you are a big family or group, or stay in one of the magnificent safari houses that have sprung up here. Traditional tented camps abound, and those like Sausage Tree or Chiawa would compete with some of the finest in Africa.
What to see
Large herds of elephant and buffalo, great predator sightings including lion, leopard, wild dog and hyena, lots of plains game, and huge numbers of hippos and crocs in the Luangwa River. Some pretty impressive birds, too, along with plenty of nocturnal species on night drives.
Off the beaten track
Kasanka National Park hosts an extraordinary aerial migration in November/December when 10 million fruit bats converge to gorge on ripe fruits. Or try Liuwa Plains, home to the second largest wildebeest migration on earth but whose 336,000 acres see only around 400 visitors a year. Then there's the Benguelu wetlands where the bizarre shoebill stork hangs out. It is big and, with a huge clog-like beak, is truly something to behold.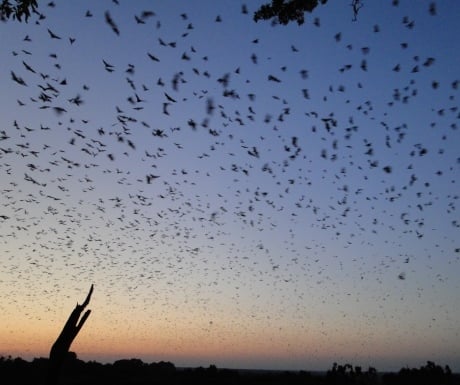 When to go
Peak season is between June and October, but for something a little different try the 'green season' around February and March when you can boat through the ebony groves. Spectacular rain storms punctuate the late-afternoons attracting migratory birds and leaving magical light and lush vegetation.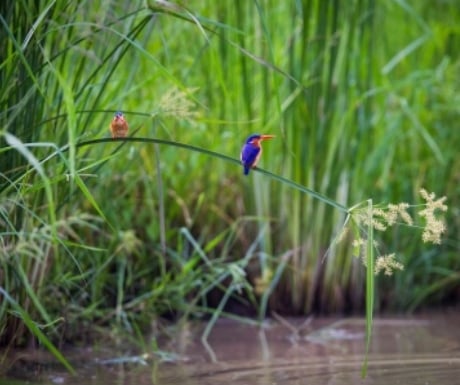 What's new
Until recently you probably needed to go to South Africa or Botswana to find a super- luxury camp. No longer! Last year, Norman Carr Safaris opened Chinzombo which has taken Zambian luxury to a new level. It's their most expensive but also their most popular. You could spend a whole week here or it combines surprisingly well with a rustic bush camp.
Combine it with…
A safari is pretty full on and a few days on the beach make a perfect complement. Lake Malawi is just a short hop away where several luxury lodges provide the perfect antidote to early mornings and adrenaline fuelled days. Four or five nights here before returning home will round off your holiday perfectly.
My favourite memories
Friendly people, true wilderness, and greeting delighted guests from action packed game drives. Monkeys gave me more than their fair share of trouble; one pinched my glasses rendering me quite blind – I could walk into an elephant without glasses or contacts, and the persistence of the troop at Luangwa House who I never did manage to dissuade from eating guests' breakfast and tea. They always raised a laugh.
Richard Smith is Operations Director at Aardvark Safaris.
If you would like to be a guest blogger on A Luxury Travel Blog in order to raise your profile, please contact us.