Back in 1777, Samuel Johnson proclaimed that, "When a man is tired of London, he is tired of life." Almost 250 years on, the quote still rings true. In terms of cultural attractions, top-rate restaurants and unique things to do, there are few places on the planet to rival it. Discover seven of the most extraordinary experiences in London – that will delight all the senses.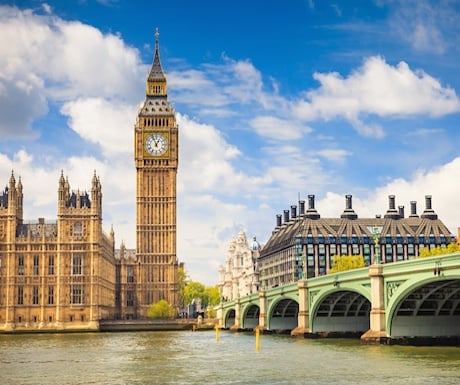 Find a world of incredible food at London's street markets
With some of the world's best chefs, including the two men with the most Michelin stars on the planet – Joël Robuchon and Alain Ducasse, French natives, no less – calling London the global culinary capital, it's clear to see that a real foodie scene has developed in the capital in recent years.
Among this is a street food culture that has taken off across the city. From an explosion of stalls at old markets like Borough Market or Broadway Market, to brand-new offerings at Maltby Street Market or Street Feast, you can find a whole world of incredible cuisine in just one street.
Create your own gin
Long known as the home of gin, the gin craze has returned to London in the last few years. A world apart from the days where half of the city was slum-ridden and inebriated on booze worth a few pennies, however, today's movement is based on quality independent distillers who have set up in the city recently.
At the forefront of the movement are Sipsmith, Jensen's and the City of London Distillery. Tours can be arranged at all of these distilleries, while at the latter it's possible to create your very own gin if you fancy yourself as a master distiller.
Enjoy a classical concert in Handel's old home
Nowadays, Brook Street is one of the main shopping streets in London's exclusive Mayfair area. Back when it was built, in the mid-eighteenth century, however, it comprised of typical terraced London homes, some of which were tailored to grand specifications by leading architects.
25 Brook Street wasn't one of these – though it was home to a man of grand talents. Composer George Frideric Handel lived here from 1723 until his death in 1759, and today the house has been converted to the Handel House Museum. Some of the world's best musicians now come to perform in his old recital room, with concerts held weekly and tickets available for £9.
Dine at one of the three star restaurants
We've already touched on London's emergence as a top global dining destination. Though despite being labelled by many of the world's top chefs as the city with the best restaurant scene, the Michelin guide has been a little slow to catch up. London lags behind Tokyo, Paris, New York, Hong Kong and Kyoto in terms of stars awarded.
The aforementioned great chef Alain Ducasse questioned this in an interview, saying "Michelin should give [London] more stars; it's mean. You should interview the editor and ask him why [he doesn't]". There might be a certain level of irony in this, given Ducasse's London outpost is one of the two three Michelin starred restaurants in the city (Gordon Ramsay's Chelsea location being the other). Despite all the controversy, both of these restaurants, given the highest honour by the Michelin guide, are well worth the visit.
Go backstage at the Royal Opera House
The Grade I listed building of the Royal Opera House sits proudly overlooking Covent Garden, having hosted opera in London since 1732. Nowadays, it plays host to opera and ballet of the highest calibre. You can get behind the glamour of the auditorium, with a backstage tour that offers a glimpse into the intense preparations behind each show. You might even catch a peek of the Royal Ballet mid-class.
Stay in Henry VIII's old haunt
Henry VIII may be most famous for his ill temper and many wives, but he was also an enthusiastic palace builder. And of them all, Hampton Court Palace was Henry VIII's favourite residence. Head over to leafy west London for a stay in the opulent grounds. Two Landmark Trust properties are available to stay in – Fish Court, once home of the royal pie-makers, and the grand Georgian House, with its own private walled garden.
Try London's best afternoon tea
Afternoon tea is synonymous with London and the city is heaving with options, from the very low-end to the ridiculously glitzy high-end. But how to pick out a winner from the crowd? While the 'big three' destinations are perceived to be Claridge's, The Langham and The Dorchester, the prestigious Tea Guild awards reserved special praise for the lesser known offering at The Goring. Of the 22 destinations they gave the Award of Excellence, The Goring came out first as 'Top London Afternoon Tea'.
Jack Huang is CEO of Truly Experiences.
If you would like to be a guest blogger on A Luxury Travel Blog in order to raise your profile, please contact us.