By
Olivier Templar-James
on Sep 12, 2015 in
Attractions
,
Austria
,
Bars
,
Europe
,
Food and Drink
,
Going Out
,
Regions
,
Restaurants
,
Travel Miscellany
,
Western Europe
Vienna is one of Europe's most exciting capital cities. Even though the Austrian capital is enveloped in a lavish history that still defines Vienna including its legacy of architectural beauty, this city is definitely not trapped in the past. The exciting cultural scene is one of the most eclectic and progressive in the whole of Europe. From some of the best classical music performances to the most exciting youth culture, foodie itineraries and nightlife, you can do it all. With so many exciting options, it is really worth stepping back from the herd and exploring the city, away from the
Located in the centre of the Innere Stadt (inner city) of Vienna, The Albertina is home to one of the most important collections of prints in the world. It boasts a staggering 65,000 exhibits in its collection, not to mention almost one million old master prints. This is a truly unique museum which is in a league of its own. It provides a stunning collection of testimonies from a time when print was an art form that was on its way to becoming a global phenomenon.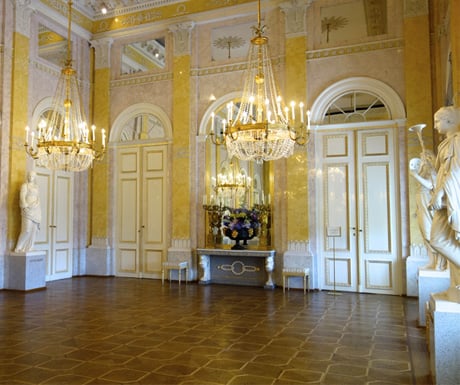 Have lunch at Do & Co Albertina
Located at a stunning location within the Innere Stadt, Do & Co Albertina is a popular local eatery which treats guests to a menu combining tradition and innovation. It features local classics as well as highly inventive dishes inspired by global cuisine.
The elegant interiors make for a truly comfortable space in which to enjoy a meal, and the view is often described as the best in the city. The restaurant is notoriously pricey, but the setting and sheer quality of the food definitely make it worth a visit.
View the wonderful collection at the Leopold Museum
The Leopold Museum is one of the most important museums in the country and attracts many visitors with its collection of modern Austrian art. It features avant-garde and influential artists including the likes of Egon Schiele, Oskar Kokoschka and the ever-popular symbolist, Gustav Klimt.
One of the most popular attractions within Vienna's Museumsquartier, this museum is home to some of its most defining culture and history.
Take a break at Julius Meindl Am Graben, Vienna's most celebrated food store
If you are a food enthusiast, you simply can't miss the world famous Meindl Am Graben food store. This fine establishment is a local institution and offers a unique selection of produce ranging from local specialties to high quality imports which are simply the best of the best from all over the world. Even if you are not keen on buying food to take home, Meindl Am Graben is also a place where you can enjoy a delicious meal on the premises. Whether you choose a nice dinner or a sandwich on the go, you are always in for an absolute treat. It is also a great place to just stop for a drink or some coffee!
Try a spritz and a wonderful wiener schnitzel at the famous Zum Schwarzen Kameel bar
More than being just a corner bar, the Zum Schwarzen Kameel is one of Vienna's most famous high-end bars, with origins dating back to 1618. For most of the past century, this venue has been synonymous with high quality and tradition.
The schnitzel is an absolute classic in Austrian cuisine and we can't think of a better place to experience this delicacy than in the timeless setting of this bar. Tender on the inside, crisp and crunchy on the outside, and with perfect side orders to complement the main entrée.
Not hungry, or feel like topping off your meal with something truly special? Enjoy a spritz at the bar! These liquor shots are a famous tradition in Austria and Germany and you'll find some of the best in town at this historical venue, right in the heart of the city!
Olivier Templar-James is Chief Editor at Luxury Travelers Guide.
If you would like to be a guest blogger on A Luxury Travel Blog in order to raise your profile, please contact us.