After years spent travelling around Scandinavia (apologies to pedants – I'm including Iceland in here alongside Denmark, Norway, Sweden and Finland) I have developed a healthy case of what can only be described as Scandimania – a love of all things Nordic.  While we Brits seem to be succumbing to certain elements of the self-same phenomenon – the wooly jumpers, the design, the Nordic Noir telly, the food – there's much more that can't simply be imported, bought from Houzz, streamed or created in the kitchen. We're talking the landscapes, the lifestyle, the people and much, much more that can only be appreciated in situ. So, join me in a whistlestop tour of the best bits of Scandinavia.
Denmark
The craze for Scandinavian cuisine can be traced back to one restaurant, in one city, in one country and that was Noma in Copenhagen, the brainchild of genius chef René Redzepi. Noma is still more difficult to get into than Fort Knox but fortunately several former sous-chefs have branched out and opened other fabulous restaurants with best in show at present Christian Puglisi's Relæ. But Copenhagen isn't just about the eating, the city is civilised in the extreme and wonderful at Christmas when the Danish concept of hygge – roughly translated as cosiness – comes to the fore in shops and bars across the city and most of all at Tivoli Gardens, the utterly charming amusement park that's the complete antithesis of the Disney bandwagon. In fact Denmark is a complete winner for families, with Hans Christian Andersen's home on charming Fyn Island and, of course, the original Legoland in Billund.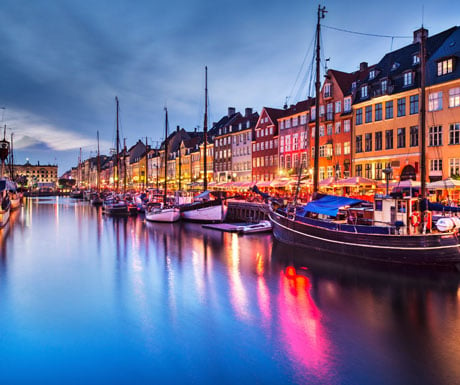 Norway
Europe's answer to Canada is way more than just the Fjords, although that natural phenomenon, recently voted by National Geographic as the best destination in the world, isn't a bad place to start. Whether you take the laidback option and see these towering coastal valleys from a cruise, or by foot, mountain bike or car (there are some truly Top Gear switchback roads to enjoy) this is big and beautiful country with some lovely boutique properties in which to stay. Many of the fjordland port towns are worth a visit too, from pretty as a picture Alesund to quirky Tromso. Speaking of quirky, Norway does offbeat activities like no other – you can turn your hand to skiing by boat in the Lyngen Alps, snorkelling with killer whales near Tromso and diving for king crabs in North Cape. The (very literal) icing on the Norwegian cake is in the northern islands (deep inside the Arctic Circle) of Svalbard and particularly Spitsbergen, where polar bears outnumber people in an extraordinary landscape that's best explored on a snowmobile safari in winter.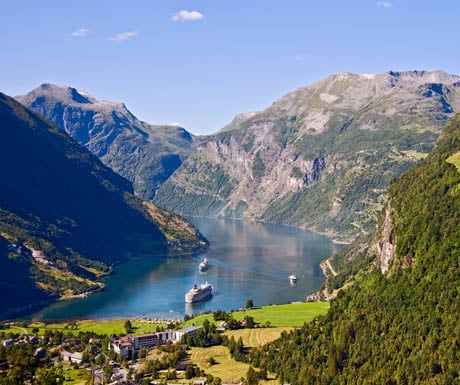 Finland
It's a clever country that corners the market in any particular travel theme, and Finland has effectively done just that with Father Christmas holidays. Come December and Finnish Lapland becomes one big Santa's Grotto, although sometimes – if we're honest – that should instead be Santa's grotty, with busloads of visitors and some extremely tacky Father Christmas-themed packages on offer. The good news is that a select few Finnish festive experiences are actually extremely well done, with families able to have individual meetings with the bearded one and his elves in magical surroundings and all the while staying in idyllic snow-covered chalet accommodation. You just need to know where to look, and be prepared to pay for the privilege.
Sweden
Probably the most obviously attractive of the Scandinations, Sweden has got an awful lot going for it, starting with picture perfect Stockholm, built across a series of islands and the gateway to a magical archipelago of yet more islands, some deserted, some temporary summer home to glamorous yachties, and all as beautiful as the inhabitants. On the opposite side of the country, second city Gothenburg has excellent boutique hotels and its own archipelago that's perfect for exploring by kayak or on seafood safaris. For active types, there are seriously sophisticated ski resorts such as Are (pronounced 'aura') and then Swedish Lapland, home to the original Ice Hotel, the bonkers Treehotel and Aurora Safari Camp for a real Arctic experience. On the subject of auroras, Swedish Lapland is also – alongside Northern Norway – a famously good place to see the Aurora Borealis or Northern Lights, a bucket list experience if ever there was one.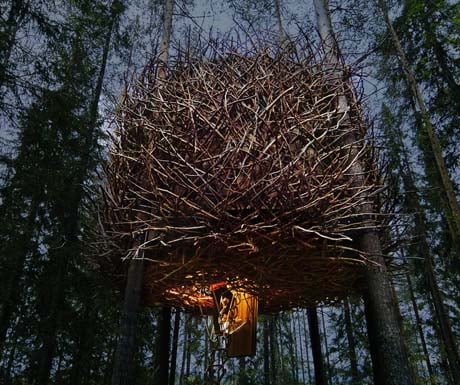 Iceland
The odd-one-out, in more ways than one. Not technically in Scandinavia, and not really like anywhere else either, Iceland is a delicious dollop of the bizarre. Examples? Well, it's the youngest country on Earth and still growing, thanks to huge amounts of tectonic activity (read: volcanoes galore); there are only 300,000 inhabitants in total – that's about the size of Wigan – and fermented shark is a delicacy.  So far, so random, but this is also a spectacular place to travel, with Reykjavik a town-sized capital that's bursting with energy, and out there (again, in both senses) boutique hotels in extraordinary locations such as the Budir Hotel on the wild and remote Snaefellsnes Peninsula and ION Hotel near volcanic Mount Hengill. Even better, you don't just gawp at these landscapes but enjoy them up close, be that on a snowmobile or monster jeep tour across a huge year-round ice cap, diving between tectonic plates in a crystal clear lake or exploring an ice blue tunnel underneath a glacier.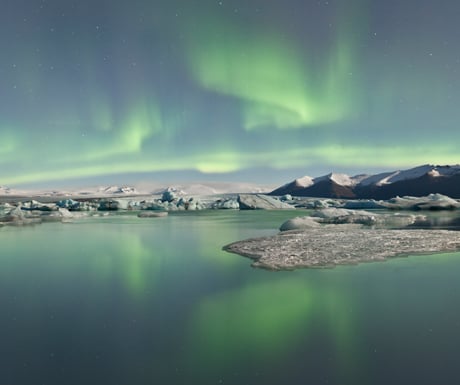 Tom Barber is Co-Founder of Original Travel.
If you would like to be a guest blogger on A Luxury Travel Blog in order to raise your profile, please contact us.