By
Michael Wilkens
on Oct 05, 2015 in
Asia
,
Canada
,
Europe
,
Germany
,
Japan
,
Netherlands
,
North America
,
Regions
,
Tennessee
,
USA
,
Western Europe
It's all in the leaves this time of year. Vibrant shades of crimson, gold or buttercup beckon from all corners of the world. As long as you're in the northern hemisphere, autumn leaves fall anywhere between September and November. Pack a carry-on with light layers and plan a weekend getaway this autumn to witness nature's painted canvas.
Kyoto, Japan
At the opposite time of the year from the Cherry Blossoms, leaf viewing in Kyoto, called Koyo is just as splendorous. Vivid reds of Japanese maples mixed with evergreens mixed with traditional imperial temples are a picture perfect opportunity worthy of fine art. Best time to visit is in mid-November to early December.
Bavaria, Germany
If the Romantic Road in Germany along the Black Forest sounds like a destination straight out of a fairy tale then you'd be right. However, the Black forest is not the sinister place you'd imagine, but full of pines and deciduous trees turning many shades of gold. You'll step back in time with castles and middle-aged villages dotting the landscape. Late autumn is the perfect time to visit.
Quebec
For brilliant reds, yellows and oranges turn to the iconic maple leaves in Canada's Quebec. Quebec offers the Great Color Adventure with 145 km of biking and hiking trails designed to take it slow. The right mix of gently sloping hills and panoramic landscapes provide a multitude of breathtaking vistas. Time your visit right, as the fall foliage is short-lived in Quebec and varies year to year from late September to early November.
Smoky Mountains, US
The Smoky Mountains in the United States are the perfect mix of climate and variety. The Great Smoky Mountain National Park is one of the few no-fee parks so driving in and out of the park at leisure won't cost you anything but time A variety of self-guided drives and turn offs are offered throughout the park. You can drive all the way to the highest peak in the park through many varieties of trees and colors. Early to mid-October is the best time to visit.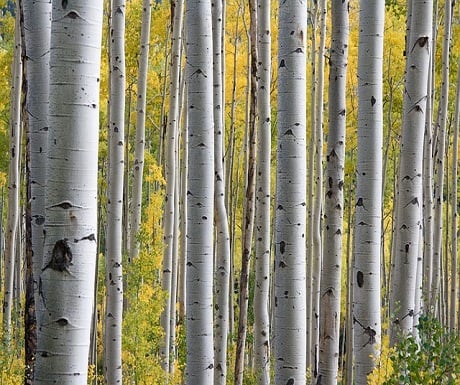 The Netherlands' De Hoge Veluwe National Park
Another location often thought of in spring, The Netherlands offers many splendid colors in fall. Enjoy Holland's National pastime with the free bicycles provided by De Hoge Veluwe National Park. Over 1800 bicycles can be found in various locations throughout the 40km of trails throughout the park. In autumn, expect to see birch and oak trees in magnificent shades of crimson and auburn, alongside wildlife such as mouflon, deer and fox. Visit throughout October and November for peak colors.
Now is the perfect time to dash off to one of these vividly stunning destinations. A few warm weather items in light layers are perfect to pack in your carry-on for a fall weekend getaway.
Where is your favorite fall destination?
Michael Wilkens is Founder of Wilkens.
If you would like to be a guest blogger on A Luxury Travel Blog in order to raise your profile, please contact us.