Photograph of the week: A stormy evening in Moscow's Red Square
Located in the heart of the city and surrounded by four of its most iconic buildings: namely the Kremlin, GUM Department Store, the State Historical Museum and St. Basil's Cathedral, nowhere epitomises Moscow quite like Red Square. Established in the 15th Century and originally known as Trinity Square after the cathedral that stood on the site of the present day St. Basil's, the square later became known as Krasnaya Ploschad. Meaning beautiful in old Russian, the word 'krasnaya' came to mean red in more modern times, and so the commonly held assumption that the red in Red Square is a reference to either Communism, blood spilt in the revolution or even the colour of the adjacent buildings, is in fact misplaced.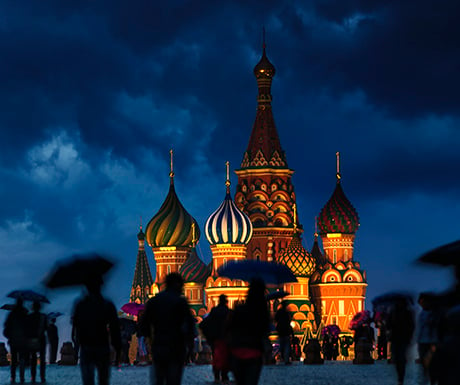 Thank you to Jon Hicks of Jon Hicks Photography for permission to reproduce the image.
If you have a really special photograph you would like to share with  A Luxury Travel Blog's readers, please contact us.
Did you enjoy this article?
Receive similar content direct to your inbox.