Think of Namibia. If anything comes to mind it's probably an image of the dunes at Sossusvlei. But did you know you can take an early morning flight over them in a balloon, taking off at dawn as the sun lights up the eastern side of the dunes and casts the western faces into deep shadows?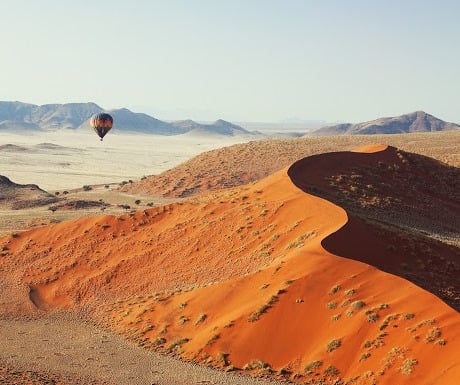 Another morning you might explore the dunes by quad bike. The fat tyres are ideal as they protect the delicate desert from too much pressure and ensure the quads don't get bogged down in the soft sand.
Heading out on the long journey from Sossusvlei to the coast, a light aircraft eats up the miles and provides an aerial view of the striking landscape. With dirt airstrips spread throughout the country a flying safari can allow those short of holiday allowance to access some of the further reaches of this barely populated nation in double quick time.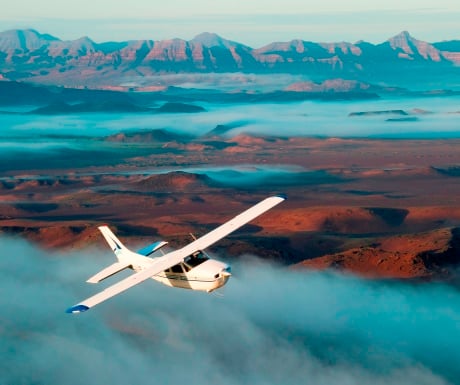 Known as 'Skeleton Coast' many of the beaches hold the rusting remains of vessels that have come to grief in the mists that are common along the shoreline.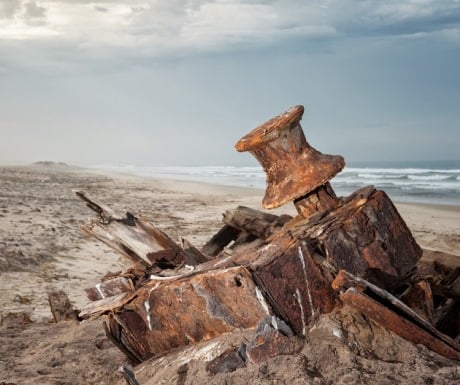 However kayaking is possible in the relative calm of the lagoon at Walvis Bay and is a good way, even for beginners, to get close to seals and sea lions.
For those not looking to travel under their own steam, boat cruises in the lagoon are also possible. The local pelicans know that if they put on a show the boat captains will reward them with a tasty treat.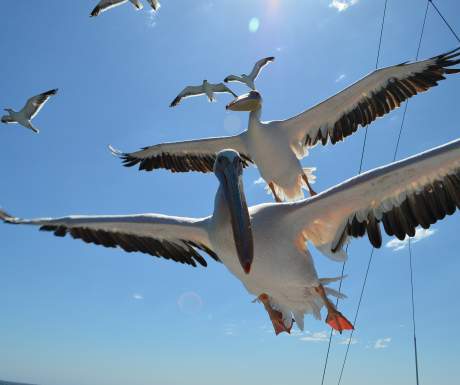 If you're a rider, the desert can be explored on horseback or you can take a trot along the Atlantic coast. Beginners can also be catered for, although some previous experience is required for faster rides.
While much of the country can be accessed in a normal two-wheel drive car, the higher ground clearances and chunkier tyres make a four-wheel drive vehicle an excellent choice for a self-drive holiday. Gravel and sand roads allow access into some of the more remote areas and it's in these areas you'll find many of Namibia's desert adapted species.
Among the wildlife making the desert its home are the world's last free roaming rhino, found in the rocky Damaraland landscapes. Tracking them on foot, from the springs where they go to take an early morning drink, is a highlight of a holiday in Namibia.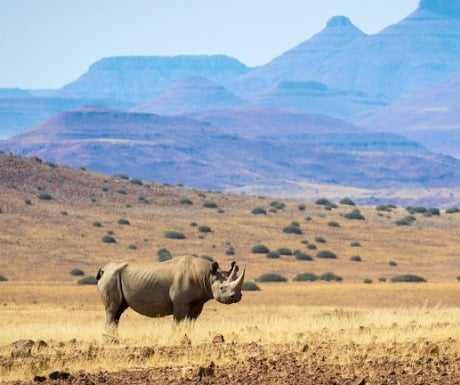 Wherever you are in Namibia the night skies are something to behold, so much so that the International Dark Sky Association recognised the NamibRand as one of just nine worldwide certified Dark Sky Reserves.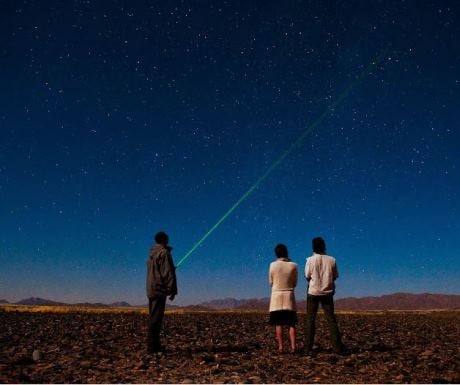 And if you still need more convincing that Namibia's the country for your next holiday, head over to Christopher Clark's blog post, '5 great reasons to visit Namibia'.
Richard Smith is Operations Director at Aardvark Safaris.
If you would like to be a guest blogger on A Luxury Travel Blog in order to raise your profile, please contact us.