Mexico is a huge and historic country with a diverse range of habitats. The snow-capped mountains, pine-forested highlands, tropical rainforest, dry cactus deserts and rich seas not only offer great a wilderness to explore but an abundance of wildlife spectacles too. Here are our favourite five wildlife experiences when on a holiday in Mexico.
1. Monarch butterfly migration
Between October and March the spectacular Monarch butterfly migration happens in the high altitude forests of Michoacán State.   Explore the reserves and observe how the butterflies hang in their thousands from the branches before lifting in vast clouds to return to Canada and the USA.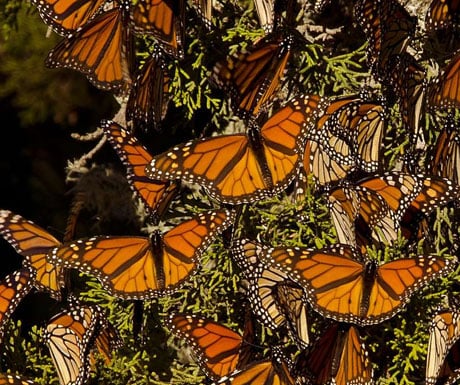 2. Grey whales
The grey whales arrive to Baja California's Coast to calf and nurse their young between November and March.  The Sea of Cortes, hailed one of the richest marine reserves in the world, is where to find these incredible gentle giants.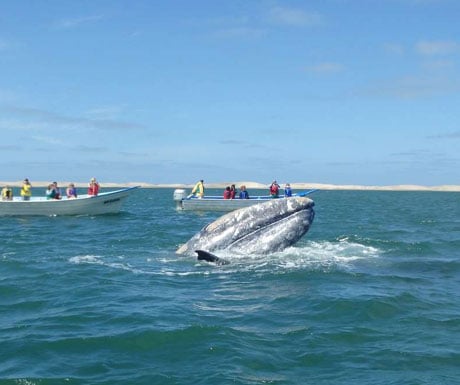 3. Fireflies
During the months of June, July and August, the firefly spectacle can be enjoyed in Espolón in the Sierra Nevada in Tlaxcala State. The lower slopes of the Popocatepetl and Iztaccihuatl volcanoes are home to a large population of fireflies that arrive each year to mate. As night falls, the female fireflies signal to the males, lighting up 200 hectares like a magical Christmas scene.
4. Flamingos
There is nothing quite like the wash of pink at Celestún Reserve.  It is believed that 90% of the world's flamingos migrate to the Gulf of Mexico to mate between March and April.  Two sites, Celestún and Ría Lagartos, at opposite ends of the Gulf of Mexico, have been awarded Biosphere status as the only mainland breeding sites in North America.   Although easily accessible for day trips, staying nearby the sites can allow for wonderful morning viewings when you are most likely to see them in flight. Did you know that flamingo chicks are born white and it is the build-up of carotene in the crustaceans they eat that give them their pink plumage?
5. Whale sharks
Whale shark season on the Caribbean Coast of Mexico takes place in May to September and is undoubtedly one of the most exciting snorkelling experiences out there.   Spend a day on the jewel- like Caribbean Sea swimming with these gentle giants as they surface to feed on plankton.  Averaging 30ft in length, it is a truly breath taking experience.  Be there for the annual whale shark festival in July.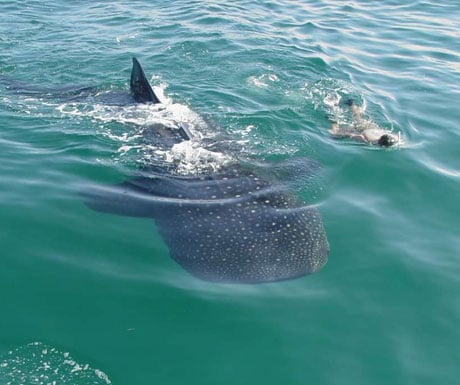 Justin Wateridge is Managing Director at Steppes Travel.
If you would like to be a guest blogger on A Luxury Travel Blog in order to raise your profile, please contact us.