What is the first city you think of when you hear Australia? If you're like most people, it's Sydney. Growing up, I always heard about Sydney, Australia. Whether it was in a TV show or a movie. Sydney was always the face of Australia. When I am traveling, I like to look for interesting and adventurous things to do in the city I'm traveling to. Being one of the most popular tourist cities in Australia, you know Sydney will have some exciting things to do. Below, I have listed five adventurous things to do while visiting Sydney, Australia.
1. Climb the Sydney Harbour Bridge
Have you ever wanted to see Sydney Harbour from above? Well, here is your chance. You can excitingly climb the Sydney Harbour Bridge and get an astonishing panoramic view of the city and the infamous Sydney Opera House once you have reached the top of the bridge. You can choose between four different times to climb the Sydney Harbour Bridge; Dawn, Day, Twilight, and my favorite, Night. Seeing the city at different times of the day, can really offer a magical experience. So, if you are wanting to get the best view of Sydney Harbour, book a time to climb the Sydney Harbour Bridge and get ready to have the climb of your life.
2. Take a speedboat ride through Sydney Harbour
If you are looking for a thrilling adrenaline rush, taking a ride on one of the speed boats through Sydney Harbour will definitely give you one. Experiencing speeds of over 90 kmh or approximately 60 mph, this will have you holding on to the edge of your seats as you twist and turn through the harbour eventually making your way out into the ocean before heading back. If you ever wanted to experience what 1400 horsepower felt like on water, this is your chance. This will be an adventure like never before.
3. Skywalk the Sydney Tower
How does walking almost 1000 feet above the city of Sydney sound? Well, you can do exactly that. They have purposely built steel walkways on the outer edge of the Sydney Tower to take in sensational views of the city. They even have glass flooring to see the city down below you. Taking in the breathtaking 360 degree views of the city can leave you with a feeling that most people don't get to experience.
4. Drive an off-road V8 race buggy
Have you ever wanted to drive a real off-road race buggy? Sydney offers you the opportunity to do just that. These race buggies are competitively raced throughout Australia all year round. Getting into the driver seat of one of these race machines offers you the opportunity to get your heart racing while drifting through dirt tracks and even getting some air occasionally. After you have driven through your laps, you will then become the passenger and one of the professional drivers will take you on a few laps at race speed. Be prepared to have the thrill of a lifetime.
5. Fly a Boeing 737 in a flight simulator
How many times have you thought about flying an airplane in your life? Now you can come as close as ever to flying your own airplane. In Sydney, they offer you a chance to be the pilot of your very own Boeing 737. Flight Experience is a flight simulator in Australia that is approved by the aviation authorities for actual pilot training. This flight simulator allows you to takeoff, cruise, and land at thousands of airports in the world. They use the latest technology to make the experience as real as possible. By the time you takeoff, you will forget that you were only in a flight simulator. This is a one of a kind experience and an experience you will never forget.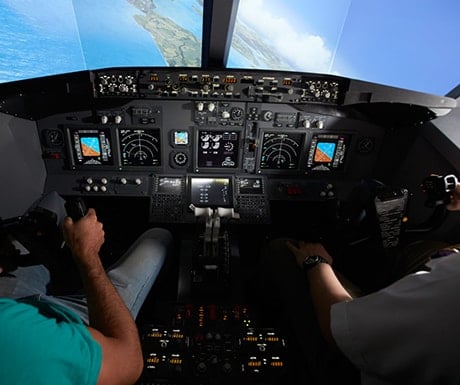 In my opinion, going on adventures and experiencing things you've never experienced before is what traveling is all about. It gives you a feeling of being alive and helps create the memories that will last forever. So next time you travel to Sydney, take one of these five adventures and I promise you that it will leave you with a memory that will never be forgotten.