There are so many Canadian wonders – it's hard to decide what to see. The beauty of Canada's glaciers, mountains, coastlines and links is almost unparalleled. And the only place you can see them all is the magical Yukon. Emblazoned with a rich tapestry of soaring, snow-capped peaks, boreal forests and glacier-fed rivers, its vast expanses of unspoilt landscape and timeless charm will seduce outdoor-pursuit connoisseurs and even the most seasoned sun-seeking holidaymakers.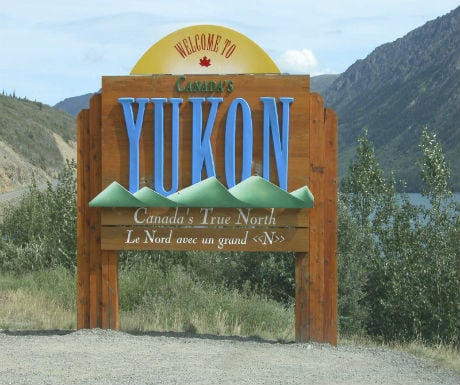 The Yukon may stretch out over an area almost twice the size of the UK, but the region is home to only 35,000 people – leaving the landscape dominated by acres of untouched green space. With 80% of Yukon's terrain classed as wilderness, it is home to stunning lakes, endless forests and some of the most spectacular sunsets you've ever seen.
Wildlife
Luxury comes in many forms and in the Yukon, you'll be blessed with a wealth of fascinating wildlife to choose from. Playing host to everything from woodland caribou and polar bears to Artic Foxes, the Yukon has the potential to be the wildlife holiday of a lifetime.
History
In order to capture the full Yukon experience, you need to immerse yourself in the region's rich and captivating history, which stretches back over 25,000 years. With literally thousands of heritage sites sprinkled throughout the Yukon, there's ample opportunity for visitors to delve into its colourful past, including the now legendary Klondike Gold Rush at Dawson City.  Between 1897 and 1903, more than 95 million dollars had been extracted from the Yukon's rivers. Although the gold reserves are no longer as abundant, the ghost of this glitzy past lives on through a number of attractions, including Canada's first casino, Diamond Tooth Gerties, which often hosts iconic can-can shows.
Culture
The cultural heart of Yukon is the enchanting story of the 'First Nations', whose descendants make up one-quarter of Yukon's total population. Most importantly, Yukon's First Nations are active in all levels of society, including its governance, art and culture – a structure unique to Yukon.
Each of Yukon's First Nations has a distinct culture and language – 8 different dialects are spoken – and a wide array arts, crafts, cuisines and practices that are still practised with abundance today. First Nations have their own specific music, dance and songs which are complemented by stories, plays and poems.
Yukon's urban cultural hub is Whitehorse, the territory's capital and largest city. Here you can watch the beautiful Northern Lights from the comfort of a traditional Canadian lodge, with snacks and hot drinks, whilst listening to local stories about the ancestry of the area. Curiously, Whitehorse gets its name from the rapids which used to run through the city, said to resemble herds of white horses. Thankfully the city is now protected by dams – but it's kept the beautiful name.
Activities
Home to both the country's tallest mountain, Mount Logan, and the world's smallest desert, the Carcross, Yukon is a unique region. Spend days in this snow-covered landscape by dog-sledding, snowshoeing or ice fishing. Digest some breath-taking views by flightseeing over Kluane National Park, a designated UNSECO world heritage site filled with over 2,000 glaciers.
Finally, the Yukon is one of the best places in the world to observe the natural marvel that is the wondrous Aurora Borealis/Northern Lights. The experience of seeing the unearthly colours and even hearing the heavenly sound, of the Aurora in the night sky above a snowy wilderness is on many a bucket list. Between January and March, viewing takes place in the evening and it can be a truly enchanting experience as you capture the magical ambience of a Yukon winter.
So, why not take your holiday to the next level by experiencing the rugged charm of Yukon?
Kathryn Munro is Managing Director at Canadian Affair.
If you would like to be a guest blogger on A Luxury Travel Blog in order to raise your profile, please contact us.