Cracking Costa Rican craft beers
Upon entering Costa Rica, within minutes you will see the black and yellow crested logo of the national beer, Imperial. It is on shop fronts, T-shirts and car stickers and is distributed so widely, it is as near to a national symbol as you can get, that can also be found everywhere. If you are looking for locally brewed and produced craft beers, you would have found none but in the last three years there has suddenly been an explosion of artisan beers across Costa Rica.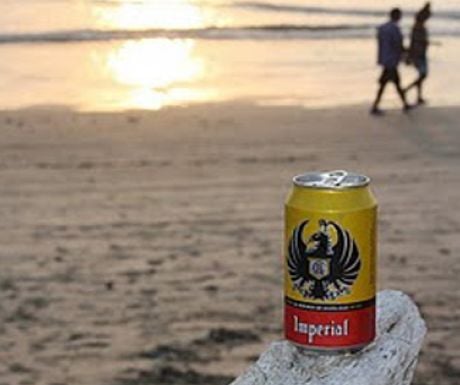 Here are my two favourites:
#1 – The Craft Brewing Company
This brewery has led the way for Costa Rica's artisan beers, educating bars and restaurants while inspiring several young locals to fire up their brew kettles and get the magic going.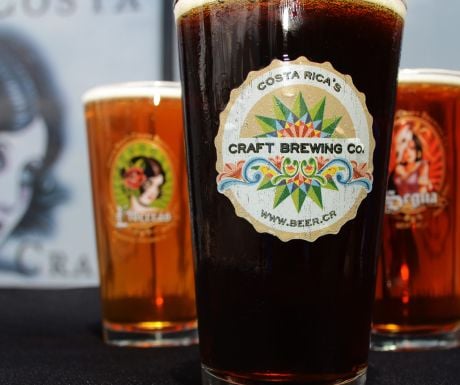 The story of their beginnings, might not have happened at all but for a unlucky weather. One of the founders, Brandon Nappy, was running a charter fishing company near Manuel Antonio National Park when his business literally sank during a tropical storm in 2008 that killed 10 people. Amid widespread damage it claimed 12 fishing boats near Quepos. Among them was Nappy's The Precedent. This terrible event meant that Brandon then moved to Nosara where he met and befriended local developer Peter Gilman. The two of them later bought an 11-barrel brewhouse in Cartago, south of San José, from a defunct brewery called K & S that had shuttered in 2009. They also hired brewmaster C.S. Derrick and in December 2010 they officially launched CRCB. At last count, Libertas and Segua were available in 63 locations across the country. It sells every drop it makes and has more would-be clients on a waiting list. Awesome flavor and hugely cool packaging design. We love CRCB.
#2 – La Perra Hermosa Coastal Brewery
La Perra Hermosa Coastal Brewery is the evolution of careful and careless experimenting with yeasts in the tropics; a project borne out of curiosity and a strong thirst for a tasty, wholesome beverage to accompany the epic sunsets of Costa Rica's Pacific coast.
This microbrewery currently operates from within a nursery in Las Delicias de Cobano on the southern tip of the Nicoya Peninsula, a little slice of heaven nestled in the hills above the striking beach towns of Montezuma and Malpais. Their first ales were crafted in a modest beach shack on Playa Hermosa nearly 10 years ago and enjoyed solely by the brewery's husband and wife team and their strange, bi-eyed staffordshire terrier, from which they derive their name. One of only three craft breweries in the country with a female head brewer and original board member of the first Costa Rican Craft Brewers Association, La Perra strives to create unique, flavourful beers that highlight the bounty of fresh ingredients available in Costa Rica. 2016 promises to be a big year for the small but powerful brewery: in addition to their flagship ale, the IPA-styled MPA, or Malpais Ale, their Tropical Porter, La Mar Azul, and their Saison-influenced, La Loba Dorada, La Perra Hermosa will begin offering lagers. Also with the coming of the New Year, La Perra will be entering the market place country-wide and will be found at craft beer bars, select restaurants and groceries within the San Jose metro area as well as tourist destinations from Arenal to Pavones. Most exciting, will be the opening of their beer garden and brewery to the general public for tastings, tours, and special events.
Dahlia Nahome is the General Manager of Rancho Cielo.
If you would like to be a guest blogger on A Luxury Travel Blog in order to raise your profile, please contact us.
Did you enjoy this article?
Receive similar content direct to your inbox.