If your new year's resolution was to explore new destinations, consume delicacies or immerse yourself in culture, then look no further. Our whistle-stop list of this year's must see Canadian cities will have you overwhelmed with temptation. As city breaks trend to be the most popular get away of 2016, we thought we'd help you out with three of our favourites…
Vancouver
Escape the confines of normality that usually consume your weekends and embark on a city break of a lifetime! Whether you are a beach bunny or culture vulture, Vancouver has it all. Tour one of the oldest microbreweries in Canada, the Granville Island, and fully immerse yourself in a whole new beer drinking experience. Stroll through the foliage of Vancouver's first and largest urban grounds, Stanley Park, and get active with ice skating, golf, skateboarding or swimming, and of course a visit to Vancouver's Aquarium is an absolute must! If the beach isn't your thing, try the Kitsilano salt-water pool located close to the beach in Kitsilano. Vancouver's Art Gallery is now the fifth largest Art Gallery in Canada, and thus an integral part to its cultural scene. Offering both traditional and contemporary exhibitions of all mediums, Vancouver's Art Gallery houses the most significant artwork in Western Canada. If you're looking for an evening adventure then head down to Chinatowns night market where you will be greeted with trinkets, karaoke, movie screenings and live entertainment, but please don't forget tasting the food! Placed at the top of our list, Vancouver is fast becoming Canada's hottest city.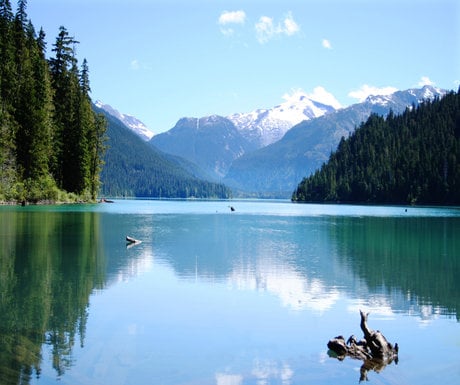 Montreal
Embark on a journey to Montreal where historic sites, shopping districts and nightclubs will offer endless enjoyment. Perfectly suited for families, attractions such as Montreal Biodôme, where a zoo, botanical garden and nature park combine, or La Ronde Amusement Park should not be missed. Engross yourself in an afternoon of heritage spent at the 18th-century buildings of Vieux-Montréal where ruins dating back to New France will fill you with a sense of wonder. As the crown jewel, Notre Dame Basilica is poignant in Montreal's strong religious history. The wondrous Neo-Gothic architecture and flamboyant interiors entice viewer's senses with its breath taking splendour and capacity that can seat 4,000 people! No matter the season, the Laurentian Mountains provide an idyllic backdrop to winter skiing or summer rafting. You should also, visit the port of Montreal to admire the clock tower that honours the memory of lost sailors, have some educational fun in the science centre, or, even better, enjoy freshly baked goods at the Café-bistro Van Houtte barista!
Toronto
Last but not least, our third city break is Toronto. The multi-cultured city is buzzing with energy, sights and incredibly proud locals. Vibrant in all aspects from fine dining to festivals, the diverse metropolis will never disappoint. Toronto's dynamism is an amalgamation of soaring skyscrapers, vibrant parks and a buzzing nightlife. If you are an avid theatre fan, or looking for a laugh, visit Toronto's Entertainment district which bursts with talent and enthusiasm. Recently recognised as the third largest theatre scene in the world, Toronto has built a reputation for high-quality live theatre. If you are in need of some retail therapy, then Toronto is the place for you! Bursting with shopping malls, the city offers a range of designer, high street and vintage apparel. However, if shopping is not quite your thing, perhaps cheering on a Hockey game will fill yourself with adrenaline. And of course, you cannot miss the awe inspiring natural wonder of the world, Niagara Falls!
Kathryn Munro is Managing Director at Canadian Affair.
If you would like to be a guest blogger on A Luxury Travel Blog in order to raise your profile, please contact us.