Jordan, with its vast desert landscapes and awe inspiring canyons, vibrant cities and quiet Wadi camps, is a destination of incredible contrasts, and one that lures us in with the promise of some truly unique adventures. From discovering a different side to Petra on a hike into the unknown to interacting with remote Northern farmers; here are three ways you can unleash your inner adventurer in this epic destination.
Petra
Chances are, you've heard all about Petra and its magnificent stone structures. Perhaps you've even been lucky enough to see it first hand. But Petra still holds many secrets, some of which only a few lucky travellers have been able to experience. For even today, there are secret hikes to this wondrous place. With a private guide leading you all the way, you'll wander along an unmarked route, passing lone Bedouins high atop the mountains; you'll gaze down at the amphitheater far below you and visit the untouched Palace, Urn and Corinthian tombs. And then, finally, the object of your exertions will come into view: the stunning treasury, far far below you, surrounded by none-the-wiser tourists that look miniscule from this spectacular secret vantage point you've found.
Dana Biosphere Reserve
Jordan's Dana Biosphere Reserve is a staggering example of natural beauty. Home to 555 species of plants and 200 species of animals (many of which are endangered); here you'll be able to unleash your inner adventurer on mountain-biking adventures, explorations of old copper mines and archaeological ruins. When its time to rest up from hours of outdoor adventure, take some time to get to know the local Bedouin communities, who will welcome you with ancient stories and instruct you as you work alongside them to make traditional breads and snacks. This is eco-adventure at its absolute finest.
Desert adventures
No Jordanian adventure would be complete without a foray into the wonders of the country's world-famous desert landscapes. A land of spectacular canyons and rolling sand dunes, the opportunities for adventure here are endless. One of our favourite ways of experiencing these landscapes, however, has to be with a spot of canyoning in the Wadi Mujib. Not sure what to expect? Well, lets just say you'll be getting up close and personal with the wadi, climbing, swimming, abseiling ,jumping and scrambling your way around with the help of a private guide (with a few picnic stops with incredible views to keep you going). You'll get to experience astounding natural beauty, and we can guarantee that by the time you're done, you'll be feeling a bit like Bear Grylls.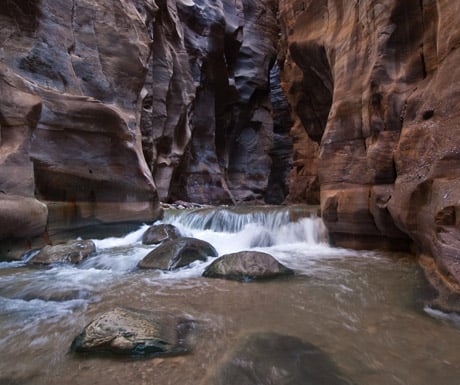 Tom Marchant is Co-founder of Black Tomato.
If you would like to be a guest blogger on A Luxury Travel Blog in order to raise your profile, please contact us.