By
Paul Johnson
on Feb 17, 2016 in
Accessories
,
Attractions
,
Europe
,
Featured
,
Gadgets
,
Going Out
,
Photography
,
Regions
,
Travel Equipment
,
United Kingdom
,
Western Europe
A drone has to be one of the ultimate gadgets nowadays so you can imagine my delight when I got to trial the DJI Phantom 3 Advanced drone recently. DJI, if you haven't heard of them already, are comfortably the market leaders when it comes to drones, controlling around 70% of the global market, and are one of the largest independent business successes to come out of China in recent years.
The DJI Phantom 3 Advanced comes with its only fully integrated 2.7K video camera that can shoot at up to 30 frames per second and can take 12 megapixel stills. The controls for the drone connect to your phone or tablet, allowing you to see a live 720p HD view, seeing everything that your camera sees in real time. And with the DJI app, you can enjoy all kinds of additional faetures such as a live map nd radar.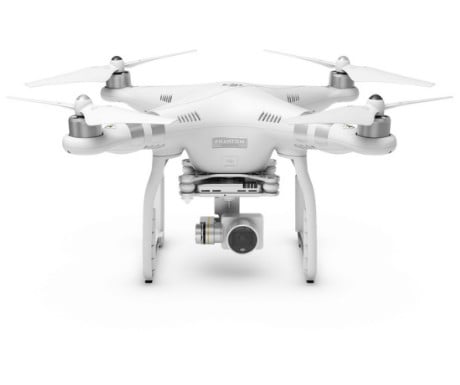 Although I haven't yet had the opportunity to take to take it overseas, I have had chance to test it out in my own 'backyard', between the Lake District and the Yorkshire Dales. Now, bear in mind that I have no prior experience of flying drones whatsoever, and these are my first attmepts, but I hope you'll be impressed by what this drone is capable of, even with such limited (well, rather zero!) experience.
My first attempt was shot over Orrest Head, a short climb from the village of Windermere in the Lake District, but a highly rewarding one given the minimal effort required to get to the summit (you can be up and down in an hour or quicker still if you're a fast walker). This was the very first fell that Alfred Wainwright climbed and possibly what inspired him to write his famous pictorial guides to the area.
Please forgive any jerkiness that you see as this is down to controller error rather than the drone itself. You'll notice I turn a little too suddenly and am probably moving it a bit too fast. There was also a litle wind but, for the most part, I think you'll agree it's incredibly smooth thanks in no small measure to the drone's 3-axis stabilisation gimbal – in short, what holds the camera horizontal and steady.
With the basics under my belt, I got a little braver and decided to try it out over water – Windermere, to be precise (the same lake as you see in the previous video) – England's longest lake. It was a beautifully calm morning when I tried this and I ventured down to the shore at a place called Miller Ground to film a short clip over the water, passing between two boats. I followed a straight line which I checked in advance of filming so as to ensure I avoided any disasters!
Another day, I headed to Longsleddale on the outskirts of Kendal. This is a quiet valley with very few houses along it and you don't see many people there because it's outside of the Lake District National Park. It's nevertheless beautiful scenery and apparently the inspiration between Greendale, the village where Postman Pat did his deliveries (the author John Cunliffe lived in Kendal for a while). Here I tried to follow a short section of the river towards the top of the valley.
I also attempted to pan out from a waterfall. I'd have liked to have tried to film it going vertically downwards but it was a little windy and I didn't want to take unnecessary risks close to the rocky outcrops.
Finally, I took the drone up to Scout Scar – a little closer to Kendal still and a hill I regularly run up. I shot this in a straight line from two slightly different vantage points – one showing the top of the hill whilst the other highlights the dramatic limestone escarpment. See if you can spot me with our dog!
I hope you'll agree that for some first attempts, the results are surprisingly good. The quality of the footage is very sharp and the videos are amazingly smooth despite light winds and limited flying experience on my part. Other nice features of the drone that I liked included auto take-off and auto-return home, plus various safety features for beginners. Of course, these clips are missing any sound at this stage – one skill I need to develop next is to piece some of these clips together and add some music to bring the footage to life a little more.
You could be forgiven for thinking "it all looks great, but it's way too expensive" but you'd be surprised. The particular model used here – the DJI Phantom 3 Advanced – is curently available from DJI's website for just £699 (usual price £899). Also, at the time of writing, the Phantom 3 Standard is £449 (usually £649) and the Phantom 3 Professional is £949 (usually £1,159).
Disclosure: This post is sponsored by DJI.