Luxury travel is best enjoyed with a decent night's sleep and careful planning of journeys should allow for this. However, there are times when the inclusion of an early start or late finish really adds to the experience and justifies the inconvenience. In this piece we explore the situations that might tempt even the most ardent recumbent.
Avoid the crowds
The problem with the best sites is that everyone wants to visit them. Regular hours can be crowded, removing much of the mystique, so, if at all possible, rise early to get on location before the bulk of the other visitors.
Rising early can also help you avoid crowded roads. Any time lost to traffic is wasted forever and it is well worth paying heed to local advice about starting times. Even half an hour earlier can save you much time and frustration.
Avoid the heat
Holidays are often taken in warmer climes but not everyone is able to adapt to the heat, especially for outdoor activities. It can take a long time for the air to cool off in the evenings, so early mornings remain the best time to enjoy some fresh air.
This factor applies especially to anyone wishing to catch a glimpse of wildlife. The hot middle of the day is just as unpleasant for most of the birds and animals and they are likely only to be found in a shady spot having a rest, if at all.
For a different kind of experience
Anyone who has travelled widely will surely have discovered that the waking of a community offers a fascinating insight into local life. There are many routine events that are necessary before the normal order can be established and the astute observer will be able to piece together relationships that may then be hidden for the rest of the day.
For glorious light
Photographers worship the 'golden' hours around the sunrise and sunset as being the best light of the day in which to practice their art. You need not be camera-mad to appreciate the warmth of the rays and the heightened sense of space that occurs at these times, nor do you need to go far. Anywhere with an unobstructed view of the horizon can be your base – with suitable snacks or refreshments to help you savour the moments.
Some time for yourself
One of the best reasons for getting up early whilst on holiday is simply to create some time without any specific plan in mind. These are the moments you probably do not manage to get during the rest of the year and are what can make a holiday so rejuvenating. Take the opportunity and avoid any attempts to distract you from your solitude.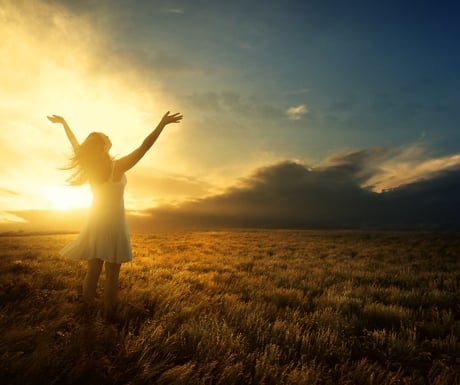 Ian Ford is Operations Manager at Photo Tours Abroad.
If you would like to be a guest blogger on A Luxury Travel Blog in order to raise your profile, please contact us.