By
Christos Hajipapas
on May 17, 2016 in
Attractions
,
Europe
,
Food and Drink
,
Going Out
,
Greece
,
Leisure Travel
,
Regions
,
Spas & Pampering
,
Speciality Travel
,
Travel Miscellany
,
Western Europe
Crete is the biggest of the Greek Islands and as the fifth largest in the whole of the Med, it's home to some truly fantastic luxuries. If you're looking for a luxury Greece holiday, this beautiful island should be at the top of your list. Here are the 10 best luxury things to do in Crete…
1. Taste authentic Cretan cuisine in the best tavernas
The food is a highlight for sure. The local cuisine is both distinguished and traditional. And some of the best places to eat include Istioploikos at Heraklion's harbour (great for fine dining), Akrogiali Tavern in Chania (best for fish) and Avli in Rethymno (best for its lavish garden setting).
2. Experience the beach clubs
The island's many beach clubs are a great way of enjoying private beach sunbathing with pool access, plus a good selection of champagne, cocktails and food. The most luxurious clubs are found in Hersonissos, such as Aphrodite Beach Club and Palm Beach Club.
3. Find Crete's hidden beaches
Crete may be a popular destination but you can still find secluded beaches with no-one else around – it doesn't get more luxurious than that, does it? Kissamos Beach in Chania, Saint George at Dia islet and Asproulas beach at Lefki Islet are the ultimate private bathing spots.
4. Discover the local produce
Indulge yourself in the best local produce, immerse yourself in local culture and explore the covered market in Chania. Here you'll find the freshest bread, the tastiest chestnuts and the juiciest olives.
5. Go cheese tasting in Crete
For foodies, cheese tasting is a must. Tantalise your taste buds with beautiful local cheeses, such as Graviera, Kefalotyri, Kefalograviera and Piktogalo. Just don't forget to wash it all down with a glass of wine!
6. Visit the local wineries
A winery tour is the perfect way to end a holiday if you're a bit of a wine buff. Less than 20 minutes outside of Chania is the famous Manousakis Winery, a winery that has been producing 100% organic Nostos wine since 1997. Perfect for winos and organic produce enthusiasts alike.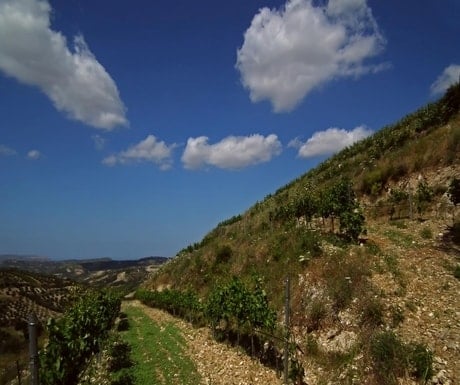 7. Appreciate expert local design
Melame Town has so many boutique shops selling luxurious crafts, jewellery, accessories and souvenirs. You'll find the most incredible designs in everything from fashion to homeware, including handmade leather goods, hand-carved wooden crafts and beautiful embroidery.
8. Enjoy a luxury spa
The island of Crete is renowned for luxury, making it a great place to travel for a 5 star spa resort holiday. The best independent spas, wellness centres and spa hotels can be found in Heraklion, Rethymno and Elounda.
9. Book a Golfing Weekend
With its paradisiacal panoramas and stunning beaches serving as a backdrop, there are fewer places more luxurious for golfing anywhere else in Europe. Crete Golf Club, with its 18 hole course in Hersonissos, is one of the top 100 golf courses in Greece and provides a fair, friendly course for players of all handicaps. And of course, the beautiful landscapes and great weather come as standard.
10. Get a taste of Crete nightlife
For the most exotic cocktails, the latest parties and the wildest dance venues, head to Malia and Stalis. For chilled out drinks with scenic sunsets and lavish settings, Rethymno is your best bet. And for a luxurious choice of venues, head to Chania.
Christos Hajipapas is Head of Business Development & Strategy at Cyplon Holidays.
If you would like to be a guest blogger on A Luxury Travel Blog in order to raise your profile, please contact us.