Even when you choose to splurge on holiday, you'll still want to get the most from your money. And with the pound sinking to record lows for over 30 years, there's never been a better time to review your spending habits and ensure your hard-earned funds are achieving their full potential.  Here are 5 top tips for making the most of your money next time you travel.
Book early
A little planning goes a long way.  There are always exceptions but, generally speaking, the further you book ahead, the better the deal you'll enjoy. Sure, there are lots of late deals to be had, and sales to take advantage of, but planning ahead ensures that you can enjoy the holiday you want rather than necessarily find yourself picking a hotel or destination based solely on price.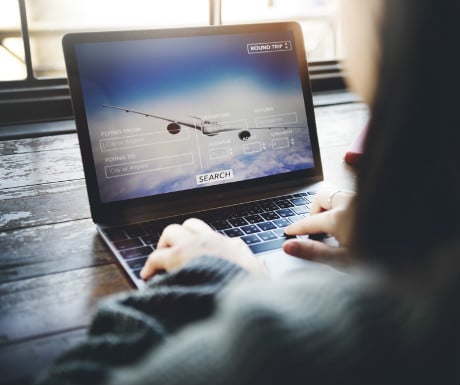 Be aware of when airlines make seats available – often it's 330 days ahead of the present – and make sure you sign up to favourite airline newsletters so you are aware of flight sales and other incentives.
Switch bank accounts
One easy way to add some extra funds to your coffers is to simply change bank accounts. Switch your current account to the HSBC Advance bank account and, subject to fulfilling the necessary criteria, you'll enjoy a bonus of up to £200 which you could put towards your holiday fund. Switching is easy but  you would need to be quick as this offer ends on 10th July 2016.
The account incurs no monthly fees and comes with 24/7 customer service, as well as providing you with worldwide ATM cash withdrawals without HSBC non-sterling cash fees (a non-sterling transaction fee of 2.75% still applies).
Get your currency changed in advance
At a time when the exchange rate is seeing increased volatility, it's understandable that you'll not want to be caught out. That said, whether there is financial turmoil or not, one thing always tends to ring true: you get poorer exchange rates at places such as airports and can often find yourself being charged extortionate rates. The high street is invariably better than places such as the airport or hotels, and many places will do a price match guarantee if you find a better offer elsewhere. That said, you might find it's also worth shopping for currency online as that's where some of the best deals are to be had.
Use debit and credit cards
Look out for plastic that is designed for use overseas. Paying with a credit card tends to give you added protection and some cards will even have no hidden currency loading fees or transaction fees. Specialist overseas debit cards don't charge fees or interest for cash withdrawals, meaning they can be significantly cheaper. Sites such as Which? and the financial comparison sites will point you in the right direction for the best card details at any point in time.
Travel out of peak season
If you're not tied to travelling during the school holidays, you're at a distinct advantage. Travelling outside of the main holiday periods is not only significantly cheaper but you may also be rewarded with great experiences without the crowds. Airlines and hotels dramatically reduce their rates out of season so you can enjoy the high life at low cost.
But be careful when booking that it's still an OK time to visit your preferred destination – you don't want to get caught up in hurricanes or monsoons just because you've not done your research. Of course, if the price seems to be good to be true, then it probably is!
Images: Shutterstock
Disclosure: This post is sponsored by HSBC.