By
Madelaine Triebe
on Jun 29, 2016 in
Accommodation
,
Asia
,
Cruises & Boat Travel
,
Food and Drink
,
Leisure Travel
,
Malaysia
,
Regions
,
Resorts
,
Spas & Pampering
,
Speciality Travel
,
Travel Miscellany
Malaysia, one of the most enticing destinations in South East Asia, is all about white beaches, tropical islands and delicious food. With a wide range of activities, a divine cuisine and beautiful accommodation this exotic country has something for everyone. Here are the top 7 unforgettable and luxurious experiences to have in Malaysia.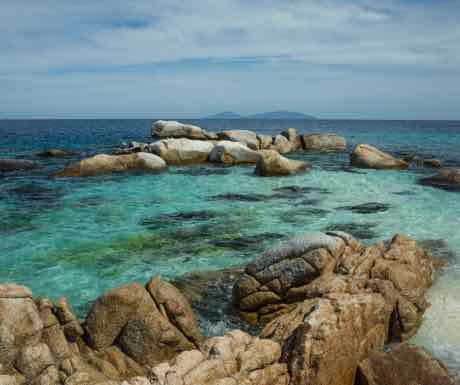 1. Enjoy a private beach
Secluded and only for you and your fellow five-star hotel guests, the beach that belongs to The Taaras Beach & Spa Resort on Redang Island is fair as a maiden and delightfully accompanied with turquoise water. This is barefoot luxury at its best and undoubtedly a key ingredient to a private tropical sun holiday.
2. Pamper yourself
Rest your head back and choose from a wide range of relaxing spa treatments. Amidst a 150-million- year-old rainforest northwest of Kuala Lumpur and a 45-minute drive from the centre of city, you can let the fresh air of Berjaya Hills and the expertise of the staff at The Chateau's Spa soothe your senses. High-end pampering massages, gentle facials and enriched baths are just some of the options.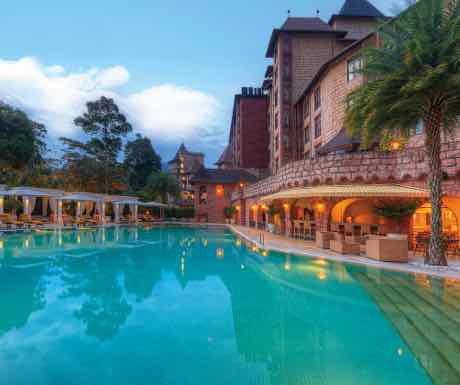 3. Cruise around
One of the most adventurous ways to explore the sea and east coast island Langkawi's archipelago is to jump on Silolona Sojourn. On board this luxurious cruise you have an unbeatable view of the sea as well as all amenities you can wish for while watching the sun set from the wooden deck. Enjoy a lounge and dining area with big windows, soft beds with plush bedding and cabins in a contemporary Indonesian inspired design.
4. Savour the richness of the Malaysian cuisine
Order a roti canai for breakfast with a cup of teh tarik (pulled tea with condensed milk), opt for a laksa (a curry soup with noodles) at lunch, nibble on fried bananas as a afternoon snack, buy a cendol (a dessert made of coconut milk and grass jelly) as pre-dinner and go all in with char kway teow (fried flat rice noodles), nasi lemak (coconut rice), otak-otak (grilled fish cakes wrapped in banana leaves) and chili crab for dinner. A savoury mix of Indian, Malay and Chinese cuisine, Malaysian food is as delicious as it is varied. For contemporary and well executed and interpreted Chinese dishes make a reservation at Way Modern Chinois in the capital Kuala Lumpur and for international cuisine with a South American touch head to Fuego and dine in the sky looking out over Kuala Lumpur's Twin Towers.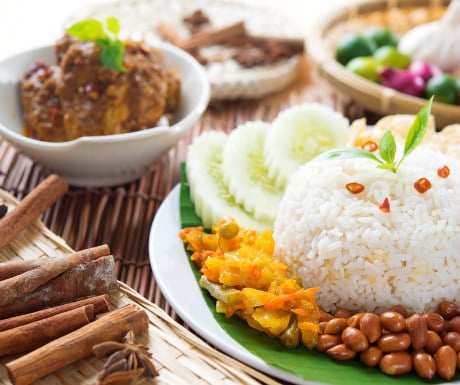 5. Explore the architecture
In the UNESCO World Heritage Site of Melaka a stroll on Jonker Street among the colourfully painted houses is an experience filled with commerce, food and bustling street life. This is where you sit down at a café and watch the tourists and locals pass by, shop silk kebayas (a traditional Malaysia clothing made up of a blouse and sarong), handmade batik clothing and try out local delicacies like durian puffs.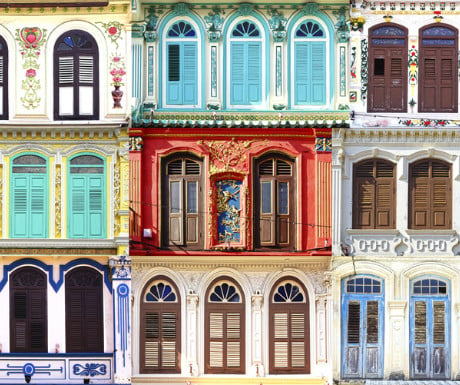 6. Watch turtles
Discover the turtles on the East Coast. At night you walk out to the 7.6 km long sandy beach at Kijal Resort in the state of Terengganu and devote your evening to watch these laidback marine animals come to shore to lay eggs (June is the season). You'll have the place practically to yourself, which is good for both you and the turtles. If you're really unlucky not to spot one on the tour, you get the chance to plant eggs and feel like you contribute to the conservation of the endangered green turtles.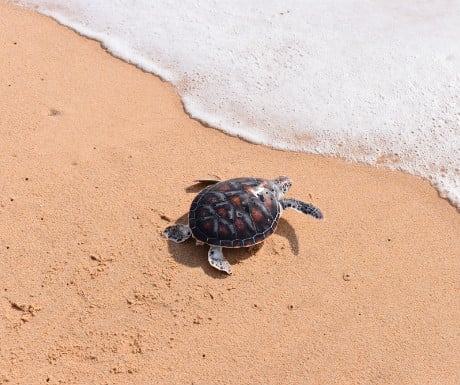 7. Put your head beneath water
Snorkel among some colourful coral reefs off the shores of Redang Island and Perhentian Island on the East Coast of Malaysia. When you put your head below the water a new vivid underwater world opens up; watch orange and white clown fish, reef sharks and an array of stunning fishes. There's also green turtles swimming in the warm waters and if you're lucky enough you might spot one or two.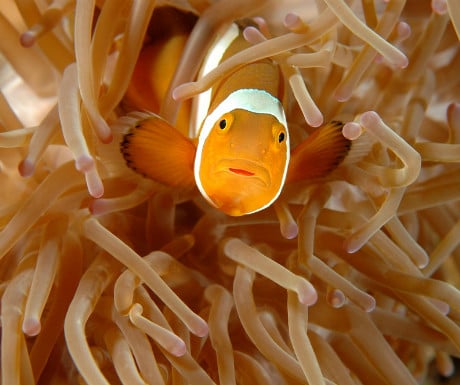 Images #5, #6, #7 and #8: Shutterstock