San Candido is one of Italy's premier mountain resorts, situated in the Unesco Heritage Dolomite Mountains. Offering a wide range of both summer and winter activities, boasting first-class facilities and breathtaking hikes. The town is well-known for it's spectacular mountain views and for it's tempting shopping experiences. From exclusive boutiques, shoe stores, sport apparel and equipment, homewares and supermarkets with a wide variety of objects on sale. A shopping spree in San Candido is a unique experience.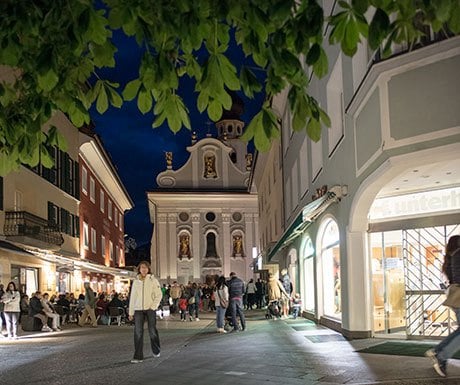 The best of interior design
Tucked away along the river's edge lies an enchanting designer hub packed with unusual pieces in many different styles, from vintage to designer, and from furniture to the best in Italian home textiles. Filled with beautiful and selected pieces to spruce up your home or just to browse and seek creative inspiration. A family-run-with-love business that collect unique pieces that feel personal. A remarkable assembly of vintage Murano glass chandeliers and table lamps perfectly located amidst beautiful furniture adorned with the most stylish upholstery and designer fabrics. Italian craftsmanship at it's best to be found at Tonini Interiors!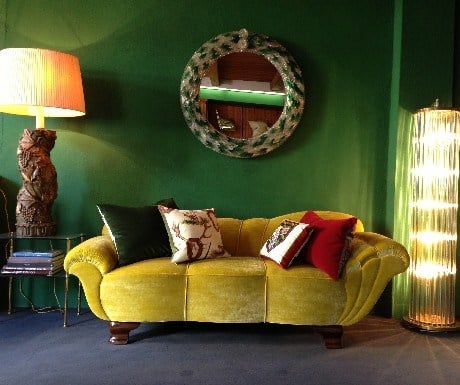 Barbara's magical wand
To further please the senses one enters a world of refined scent from one of visual beauty of the surroundings. BBeauty is Barbara's home of beauty in the beauty of these majestic mountains. Housing only the most precious and exclusive skincare products and perfumes, she is passionate about her work and eager to be of the utmost assistance to her clients who always return for her guidance. It is a true gift that the advice in choosing a beauty product be placed in the hands of a competent and sensitive person like Barbara.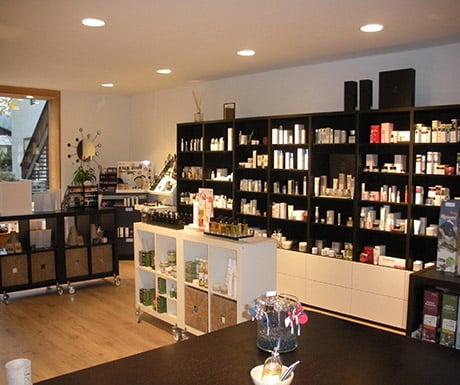 Where The Heart is
Boutique S'Herzl which means The Heart was first established in the 80's and has always been run exclusively with pride and love by it's one and only owner. And it is with a heavy heart that she has only just moved from her prior premises to the hustle and bustle of the main street in town. Housing the best in Italian design with personal service that aims to create a unique and desirable shopping experience, catering to the needs and requests of each individual customer. It is with great drive and fervor that she sets out to search and choose from the finest Italian designer womenswear.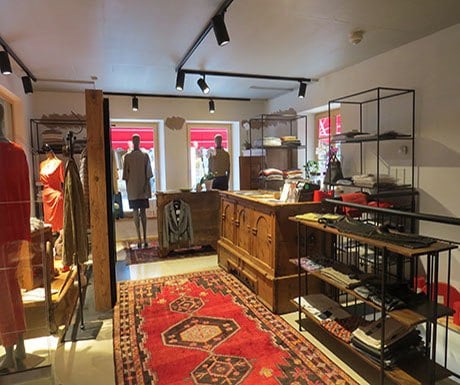 Willy Wonka's chocolate factory
Wachtler's Speciality Store is a treasure trove of unusual and enchanting items. Hosting a vast assortment of local products from the best jams in Italy to souvenirs typical to the area. Known as one of the best and most curious stores in the aera for it's wide variety of products ranging from the best teas of the world and all objects concerning tea making, to only the highest quality food products and arts and crafts of local production. Impossible to list all that is on offer and impossible to exit without having made a purchase.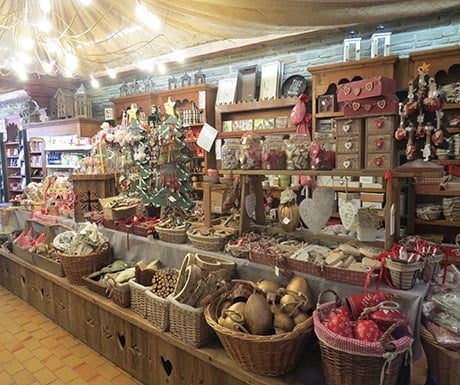 The hat shop
One of the oldest and best-known hat stores in Italy, this antique institution tales you back in time as soon as you step through it's heavy doors and into it's crypt like rooms. Open since 1560 and situated in one of the original old houses, the Zacher family have succeeded in maintaining it's historical heritage. Filled with colorful huts, scarfs and the famous Zacher felt slippers it is truly an experience which takes you back in time. Specialized in felt products of all kinds from home accessories to jewelry. And such a pleasure to be able to try on all kinds of hats to your hearts content without any intrusion.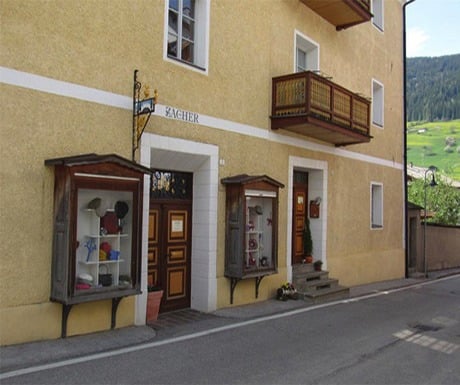 Anna Moggia is Owner of Boutique Hotel Zenana.
If you would like to be a guest blogger on A Luxury Travel Blog in order to raise your profile, please contact us.